Your Country

Antonio Serpini - Lighting Cameraman
I have been a freelance lighting cameraman since 1987, so that is 28 years of lifting and twisting with a television or film camera on my right shoulder or carrying a camera and tripod together, sometimes with a combined weight of up to 20kgs.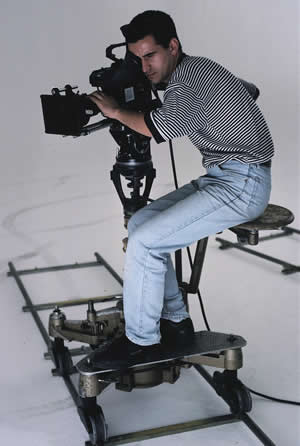 In hindsight, knowing what I know now, I should have paid attention to my core strength, correct posture for bending and lifting and keeping flexible by exercising or taking up Pilates or yoga. But, I did none of these things, because I felt young and strong and my body would often recover quickly from pain and tiredness.
On occasions over the years when I did have neck and shoulder pain I would book a course of treatment with a chiropractor, who would adjust me back to normal. This was a reactive action instead of what should have been a proactive strategy. If you wait for the pain to come before going to a chiropractor, it's too late.
As I approached my mid 40s (I am currently 49 years old) I found that I had less flexibility with bending and sitting, especially in the crossed leg position which I found uncomfortable, but I thought that this was just old age. These were the early signs that I now know I should have been aware of and addressed earlier.
In June 2013 whilst working for Italian TV News and working on the coverage of the birth of the Royal baby Prince George, I felt that I was 'overdoing it'. This all came to a head when one day after feeling generally achy and tired I started to run back to my car, which was parked up on a parking meter with the time was about to expire. As I ran I felt a muscle in my left calf pull and appear to 'Snap'; the pain was all in my heel and I developed an instant limp which was painful and also gave me problems when sitting and lying down. I later developed sciatic pain from my left buttock and all the way down my left leg.
I went to my local GP and told him what had happened and of my general state of tiredness. He prescribed me a course of Naproxen (A strong anti-inflammatory), which, worked like a miracle, and I felt great!!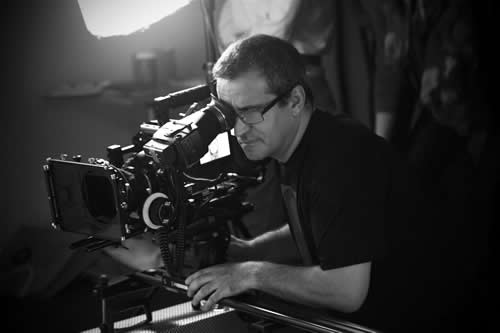 As soon as I stopped taking Naproxen, my pain and all the physical problems returned. At this point I returned to my GP; NHS policy is to do nothing in the first three months as most back problems clear in this time. Mine didn't. A side effect of taking Naproxen long term was that it gave me high blood pressure and eventually heart palpitations. So in the end I had to stop taking it. I then spent about two months regularly going to an osteopath who had treated me quite successfully for neck and shoulder problems in the past. Although his treatment appeared to give me some sort of instant relief, I would only need to go home and sit or lie down and the pains would return almost immediately. I was constantly going to my GP and asking for an MRI scan, as I knew something was not right, but the next part of the NHS process was for me to have a course of physiotherapy; this was the turning point in my treatment and made my pain worse than ever before.
I then decided to go to a chiropractor; this was by far the most effective treatment I had had up to this point which gave me genuine, if only temporary pain relief. I strongly believe that had I gone to the chiropractor in the very beginning I maybe could have avoided my eventual surgery. Whilst having my chiropractic treatment, which was by now nearly one year after my sciatic pain first started, I eventually had an MRI scan. It showed that I had a herniated disc at L5/S1. When I finally saw a consultant, he told me that an epidural steroid injection would probably not be successful in my case and that I would need a microdiscectomy.
I was scheduled to have my procedure in December 2014, but which time my sciatic pain had become unbearable. In the final weeks leading up to my operation, I also started to have acupuncture treatment, which again I found to be very good with pain relief, but I had discovered it a little too late. I went ahead with my microdiscectomy on 16 December 2014. The recovery time was predicted at around 12 - 13 weeks before I could return to work. But, the recovery was a lot slower and the nerve pain at time was unbearable.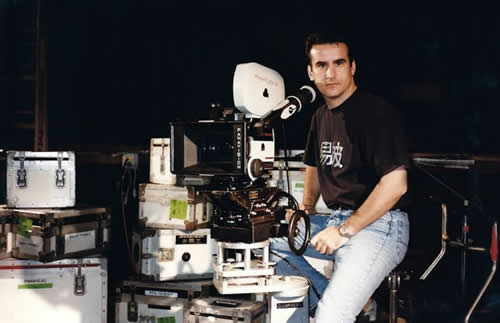 Eventually, I started to feel a little better and decided to go on a job as a producer (No lifting or physical work of any kind).
Shortly after this job I caught a cold. When I sneeze, I sneeze quite violently and in series of three and four sneezes at a time. The first few times I did this I was OK, but later on I sneezed and it was very painful and I'm pretty sure that I re-herniated my disc. This time the pain was more severe than ever before, affected both my legs, virtually crippled me and left me bed ridden.
A very quick (about one week - fast by NHS standards) second MRI confirmed the disc was still pinching my sciatic nerve. My consultant suggested I have a steroidal epidural injection, which was scheduled for 10 April 2015. During this time I was confined to my bed with the most debilitating nerve pain; worse still I started to suffer anxiety. Three days before my procedure my sciatic pain disappeared, even though I still had bad lower back pain. On the morning of my procedure, my consultant advised me again the injection due to the lack of sciatic pain and suggested a course of rehabilitation with exercise and acupuncture.
At this point I was at my lowest as I was still barely able to walk and had constant unbearable pain.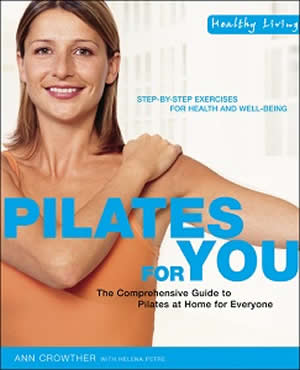 It was at this point that I contacted Ann Crowther, a lady who 10 years earlier with whom I had filmed a Pilates video. I spoke to Ann by phone and explained my problem; she was warm and kind and listened to what I had to say. She told me she would send me her book Pilates For You and gave me some advice. When I received Ann's book, I was not able to do many of the exercises, as I had virtually no flexibility in my body. By phone Ann gave me some simple breathing and pelvic floor exercises to do and advised me to walk as much as possible. Within 7 days I was walking over 5 km per day and had reasonable flexibility compared to what I had before.
I then enjoyed 4 days of intensive personal Pilates training with Ann Crowther, to the point where I feel almost normal and I am not taking any medication whatsoever. I can only describe Ann Crowther's treatment of my condition as a minor miracle. I continue to have treatment with Ann Crowther and can honestly say that I feel like a new man. I know that had I practised Pilates from when I first became a cameraman, I may never have suffered any of the problems that I encountered during my career.
Ann Crowther is a total professional with an incredible knowledge of the human body and spirit, but above all is a caring and companionate human being with a big heart.
About Tony Serpini
Antonio may be contacted on Tel: 07973 316 987;  www.serpinifilms.com
Comments:
No Article Comments available
Post Your Comments: