Your Country

A resident notion within us makes us feel like we have nowhere to go when we are feeling tired, exhausted or out of sorts. We often make it feel like we are to blame for many of our issues. When we have the potential to make a difference in our lives we can see that the most effective strategy can be one where we choose to respond differently than we have in the past. So what is it that makes us choose differently and how do we know when it's time to move on?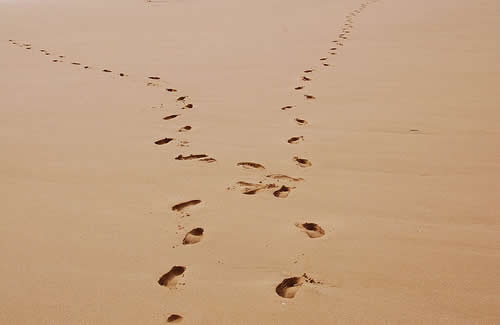 Photo Credit - Creative Commons Image
 www.flickr.com/photos/lostindevon/471758687 or www.flickr.com/photos/lostindevon/
The spaces we choose to inhabit in our lives are representative of what we are currently expressing in that we understand how it's going to impact us on a psychosocial level. What this means is that if we live in a space that is conducive to our health, we will feel the benefits of that space and gain a perspective of making choices based on that criteria. To make it clearer, think about what it would be like if you could manage to transgress the environmental constraints and realize the potential benefits of making choices that add to your well-being as well as making you feel more in control of your environment. What would that feel like and how would you make it work in your favour? The reason I am asking this is because people don't often know what they want in terms of environmental situations; it is the dynamic that makes it possible to analyze your needs and make changes that represent what you want to have instead. So let's look at what needs to change and why you might want to do so.
The first thing that needs to change is how you represent to yourself any setbacks that keep you stuck in the same old patterns. Examples of what these stuck energy blocks are might include anger, jealously, envy or rage. These emotional blocks are symptoms of past energy codings that have been imprinted from relationship dynamics that make us behave in specific and very limited ways. For example, if you have been waiting for a relationship to change, it might be that you are creating a 'stale-mate' by holding on to past hurts and upsetting memories. This could prevent you from moving forward in a way that is useful, healthy and right. Many people have the same issues; this underlying cause has repercussion for both them and those with whom they are at logger heads. So how do we move forward in a way that helps us understand the nuances of our psyche while at the same time contribute to the application of logic to our situation?
Making the Change
It is useful to understand that change comes in many formats and on many levels. The format most pertinent to this article is that of transpersonal change. What this means is the ability to see beyond the physical aspects of any situation and instead pay attention to the energetic nuances that play a part in how we manage our energy around that mode of thinking. Thinking is just a collection of thoughts that gather together to form an outcome that requires an understanding of what they mean. In this way they create an energy imprint that entrains the mind to a certain way of being. For this to make sense, you would need to understand the process of 'thought making' and then de-construct it to ensure that 'makings' were 'un-made'. This is what we call transmutation or transpersonal reformation. In order to assess the effectiveness of transmuting an emotion caused by negative thought patterns, we have to focus on the situation causing pain or discomfort from both sides of the equation. A sort of before and after if you will. In spite of the pain you feel when thinking about the situation that caused it, if you can focus on it wholeheartedly without flinching, you are on your way to transforming stuck energy and allowing yourself to be free to behave in more natural and intuitive ways.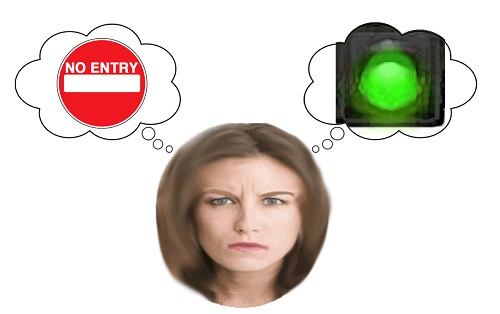 By blocking your energies, you are depriving yourself of what you could achieve by not being blocked in the first place. An exercise you can do is to think of something that caused you pain and give it a colour, shape and size. Now focus on it 100% until it begins to transmute or change to represent the exact opposite of the original shape, size and colour. The key is to breathe deeply and calmly as you focus all your attention on the shape as you watch it change into something more representative of what it needs to be healed. Start with something simple such as not being able to get through to a 'help line' and build up to more serious issues that require really deep focus and attention. You will find that some issues move more quickly than others. It takes practice, patience and persistence to engage your attention fully, but the process of learning will give you the tools to achieve a very high level of focus.
This strategy is useful for those who wish to make changes on a deep personal level. The reason it is deemed a transpersonal process is because it takes away the conscious processing abilities and instead hands over to that higher part of us that is wiser and more knowing. It works with transforming vibrational frequencies to a higher level that allows transformations to occur naturally. Without too much effort, a person can feel differently and begin to make choices from a place that is more balanced, coherent and stable. By making choices from this perspective, we end up creating a life that is more in tune with our life's purpose and therefore make the most of it.  
Copyright Acknowledgement Credit
The energy transmutation process above was developed by the author, combining many years of meditation and training. 
Comments:
No Article Comments available
Post Your Comments: