Your Country

The Heart's Truth
A voyage to happiness begins with the journey into the mind in order to change what you have in your heart. The heart gets bogged down with the intentions and realizations of a mind that is distracted, unfocused and unable to make decisions based on a firm foundation of inner conviction and absolute knowing. A form of biological 'Chinese whispers' [Fig 1] if you will. Yet, what is more alluring than the inner call of your heart's desire? What is more appealing than the glow of someone who has recognized that calling and can follow it wholeheartedly? What is the difference between someone who does and does not follow their heart's calling? In order to understand the process of gaining clarity on this issue we must first speak to the heart in order to discover where its intentions come from and then pose a question of why it is there.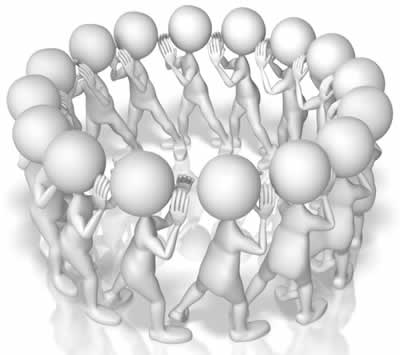 Fig 1. Chinese Whispers is a popular game in which one person whispers a message to another, which is passed through a line of people until the last player announces the message to the entire group. Errors typically accumulate in the retellings, so the statement announced by the last player differs significantly, and often amusingly, from the one uttered by the first. Reasons for changes include anxiousness or impatience, erroneous corrections, and that some players may deliberately alter what is being said in order to guarantee a changed message by the end of it.
Are You Speaking Your 'Truth'?
In the first instance, speaking to the heart is as simple as knowing something within is resonating with truth and in a truth that is commensurate with your highest sense of self. In the second, it is an 'appealing' to your sense of understanding of how it works to supply you with 'data' that is worth knowing. In order for this to become clear, we must first analyse the process of being in the state of truth and knowing when we are not.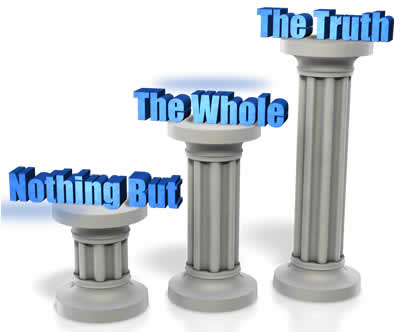 The Truth, the whole truth and nothing but the truth?
The State of Truth
In being truthful you have hit upon a balance of 'knowing' and 'trust' in your own capabilities. It is in this state that you can forge a knowing in the moment of what it feels like to be in truth. It's something you just know. An inkling if you will. The process therefore will be one of knowing how you've got to that point in the first place. However this can be difficult because involving the mind can knock you off centre and cause all sorts of contradictions that run counter to truth. How do you know when you got it right?
In being truthful you have hit upon a balance of 'knowing' and 'trust' in your own capabilities. 
Noticing Your 'Truth'
One way to notice you are in truth is to notice how you feel in your body. Does it tingle when you think about it? Where in your body does it feel the best? Notice the energy centres of the seven chakras and which is most active in your awareness. How can you create a sense of truth through knowing how to manipulate your neurology? Another way to notice when you are in truth is to access that state deliberately by using methods outlined in NLP. A process known as 'anchoring' can be used to create a 'trigger' scenario that essentially code states of truth within a set of sensory limitations. A common scenario is of squeezing your thumb and forefinger together to create the anchor in order to trigger the feeling associated with it. The purpose of creating an anchor is to ensure you have a way of accessing it deliberately.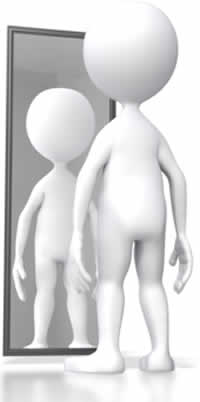 Shaping our destiny using affirmations that confirm self-love.
Aligning With Your 'Truth'
Making changes in this way can help you become aware of just how powerful your mind is in creating new neurological pathways that result in behaviours that lead towards happiness and joy. The trick is to understand that process and make changes using its technology. The purpose of choosing change is so that you can create outcomes that fit with what you want to achieve. This may seem obvious, but for many it doesn't register unless it's made blatantly clear. This article is for those who need reminding.
The following statements will be made in the guise of learning to love yourself:
"I am all that I need to be when I need to be it."
This statement represents the idea that showing yourself love means generating states of resourcefulness that allow you to fulfil your potential.
"I am willing to betray my saboteur in order to fool its ego status and thus engender its opposite."
This statement represents the idea that making changes is a question of knowing where to place your attention and changing direction when you notice you are off course.
These statements represent the warp and weft of shaping our destiny into something we have dreamed of. Think of how you can use them and in what contexts they would be useful. How does it feel in your body to say them both out loud and silently to yourself? Do they feel the same or different? What is the difference between the two energetically for you? The rest of this article will focus on how we can use these technologies for change.
Being Your 'Truth'
When using these, or any other destiny-shaping statements for your own benefit, ensure that you make decisions based on how you see your life working out perfectly. This way you can ensure they take you in the right direction. Try them out in the contexts you need to change. For example, do you need to try them in relation to your lifestyle or relationships? What is it that helps you focus more deeply on that area? How can you apply these statements to change?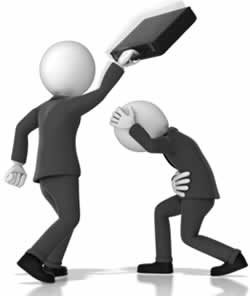 Work place bullying; bullying can take its toll on your health and wellbeing.
Let's take relationships for example. What if you could change the way you feel about a person who is constantly putting you down. What would you wish to see happen differently? Envision that scenario and make the statements "I am all that I need to be when I need to be it." Notice how it looks now. Do you feel differently? Now make the statement, "I am willing to betray my saboteur in order to fool its ego status and thus engender its opposite." Notice how you feel and how it looks. Do you feel differently? What happens in the scenario that is different from before? Think about these things and notice how you might change them in the future. Thank you for listening to your heart's truth.
Comments:
No Article Comments available
Post Your Comments: