Your Country

Introduction
The first whiff in my clinical aromatherapy course started the journey. In the middle of Indiana, an English nurse named Jane Buckle taught the multiple ways aromatherapy could enhance the care of patients. I was hooked, and began to imagine one day advancing my studies with a week's holiday at a UK aromatherapy school. I searched for books relating to aromatherapy, particularly those pertaining to women's physical and emotional health. Once again, the path often led to the UK. In the women's centre where I was employed, I was permitted to diffuse oils in the waiting room and develop a program for staff support; patients were too risky.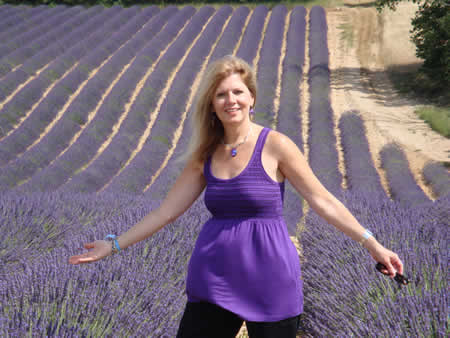 The author in a lavender field

My passions for women's health, travel and now aromatherapy came together when my family was transferred to the UK for two years. It was late August 2001 and the idea of leaving the American dream for a foreign land brought mixed reactions from family and friends. This was my dream come true. I landed in the middle of the UK and immediately started searching for classes by the authors of these wonderful aromatherapy books I had devoured.

It was the end of September 2001 and we had lived in the UK for six weeks. Dramatic world events - 9/11 -had occurred in that six weeks which caused me to pause a bit. I reminded myself of my time limits and that a dose of aromatherapy was the necessary tonic. Now it was time to book trains to London and enjoy a dose of Chinese medicine and aromatherapy followed by GYN aromatherapy acupressure at ITHMA with Gabriel Mojay.


Childbirth in UK vs. US
In the US, obstetricians deliver the majority of babies, both normal and high risk. In the UK, normal pregnancies are delivered exclusively by midwives; this accounts for about 65% of  deliveries. Consultant physicians and midwives follow the high-risk pregnancies. Women in the UK bounce on balls, take baths and walk the halls to allow nature to take its course.  Pregnancy and childbirth in the UK are viewed as natural events in a woman's life, with female midwives guiding and supporting women along the journey. Midwifery is an esteemed, autonomous profession in the UK. They are the experts and primary caregivers for pregnant women. [Editor's Note: This is an idealized American view of UK maternity services; perusal of midwifery journals reveal the considerable tensions which exist between medicalized and natural-oriented childbirth practices and professionals.]

In the US, until very recently, pregnancy and childbirth were medical conditions requiring specialized medical/physician intervention and treatment. The majority of women laboured on their back in a hospital bed attended by nurses and delivered by doctors. Midwives were non-existent in hospitals and were mainly found in rural areas without enough physicians. Nurse midwives are beginning to emerge in select hospitals as the demand for natural childbirth increases.


Maternity Aromatherapy
Aromatherapy was introduced to maternity wards in the UK by pioneering midwives such as Denise Tiran MSc RM RGN ADM PGCA, Ethel Burns and many more keen to enhance the childbirth experience. These women were supporting women through the most significant event in their lives.


Denise Tiran's Complementary Therapy Prenatal Clinic- Queen Mary's Hospital
In my quest for information on women's health and aromatherapy, Denise Tiran was the woman to find. I had read her books on aromatherapy (Tiran 2000, 2001) while still in the US and now that we were in the same country, I made it my mission to find her.

The clinic was a bustle with several of Denise's complementary therapy university students providing aromatherapy massages to provide relief of anxiety and the discomforts of pregnancy. Midwives went about the clinic, conducting their monthly exams, always available for questions and support. This was a dream come true and the patients loved the treatments, lessening the troublesome anxieties and difficult side effects of a normal pregnancy. "Girl you don't have to suffer" seemed to be a theme in this clinic!!

Afternoons were spent observing Denise with her private clients. The meaning of holistic care finally came into focus as she treated one client after another, listening intently to their often dismissed misery and prescribing the appropriate homeopathic, Bach flower remedies, aromatherapy, and TCM (acupressure, moxibustion, etc.) diet or lifestyle remedies. If indicated, they'd be invited on the table for a healing reflex zone therapy, occasionally with essential oils. They always left the room improved; the potent synergy of a listening ear and a potpourri of wonderful remedies.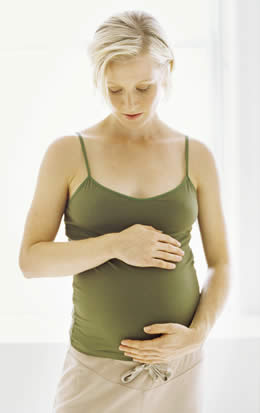 Case Studies
Mrs M was 30 weeks gestation from in vitro fertilization, very anxious about her baby arriving preterm and miserable with chronic constipation of 4-5 days duration. We spent time exploring her fears, anxieties and physical discomfort. Within moments she fell asleep as I treated her back and intestinal reflex areas of her feet with 1% mandarin essential oil in grapeseed oil carrier. She left relaxed, booked a future appointment and experienced a successful bathroom visit as she left the clinic. Future visits were very similar and she carried the baby to term more relaxed and without complication.

An 18 year old unable to progress past 1 cm in labour was being sent home when the midwives asked Denise and I to "try our therapies". She was anxious and complained of lower back pain. The patient consented to try aromatherapy and had no allergies or pregnancy complications. With Denise's guidance, I applied a 2% blend of essential oils including lavender and jasmine with the heel of my hand to the lumbar sacral area of her back and acupressure and reflex points of her feet, corresponding to her pelvic, reproductive and endocrine systems. Rescue remedy was given to calm her and peppermint essential oil on a tissue lessened her nausea. Her labour progressed fairly rapidly and she managed well without pain medication the majority of the time. A lavender drop on a tissue calmed her and she was able to rest awhile. The patient, staff and family felt aromatherapy enhanced this patient's labour, lessened her need for pain medication while creating a pleasant environment to have a baby.

In Clinical Aromatherapy for Pregnancy and Childbirth (Tiran 2000) - required reading for Aromatherapists involved in maternity care - Tiran shares aromatic treatments for various conditions in pregnancy and childbirth. (See Table 1) She emphasizes the importance of "a thorough understanding of both the physiology of the childbearing phase and the potential effects of essential oils on both mother and the foetus" when considering practising aromatherapy in maternity care.


Table 1 - Examples of Essential Oils suitable for Pregnancy and /or Childbirth (Tiran 2000)
| | | |
| --- | --- | --- |
| Jasmine for pain relief in labour and postnatal depression. Contraindicated in pregnancy | Ylang-ylang for relaxation, stress, hypertension and antidepressant. Precautions-purity | Mandarin for constipation and aiding relaxation. Precautions-Citrus allergy |

At the end of six months I made the decision to start graduate school and my internship came to an end. To stay connected and continue to grow in complementary maternity care, Denise invited me to join The Complementary Maternity Forum, which she had organized several years ago. This is a supportive group of mainly midwives with additional qualifications in various complementary therapies. They have developed various programs, are involved in research, education, policy change and focus on the way forward throughout England and beyond. One of the meetings I attended was held at John Radcliffe Hospital, the next stop on my journey.


John Radcliffe Hospital Oxford
The next pilgrimage on my aromatic pregnancy journey took me to Oxford and the hospital where Burns et al (2000) conducted an eight year study on more than 8,000 women receiving aromatherapy during childbirth.

There were ten essential oils used in the study and overall, the data indicated patients rated rose essential oil most helpful with anxiety (71%) frankincense for pain (64%) and peppermint for nausea (96%). Significantly, there were fewer epidurals in the aromatherapy group compared to audit data of mothers not receiving aromatherapy; pain medication usage went from 6% in 1990 to 0.2% in 1997. The program enhanced the childbirth experience according to patients and midwives. Minimal sensitivities and negative comments were noted. Overall, the data indicated a decrease in anxiety, pain, and nausea with the aromatherapy group.

At the meeting, I spoke with one of the midwife Aromatherapists involved in the study. The effective and popular aromatherapy service continues on the labour unit five years following the end of the study and has been replicated in other hospitals.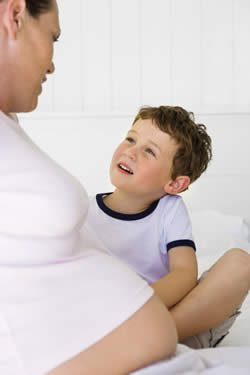 Chesterfield Hospital
Su Hagan had shared with me early in my aromatic journey that Sheffield was the home of "The Full Monty" so I wasn't sure what to expect. The Chesterfield Hospital (near Sheffield) was one of the locations where the Burns study had been replicated, and Maggie, a midwife and member of The Complementary Maternity Forum invited me to see their aromatic labour unit.

The unit resembled the beautifully painted and decorated women's maternity units that exist in much of the US. There are four lead midwives qualified in aromatherapy that began the program four years ago. In order to offer a full service twenty four-hour program, the midwifery staffs were required to attend a one day educational workshop on essential oils in labour, followed by a few weeks of supervised case studies to prove competence. A qualified Aromatherapist is always available and records are audited. The aromatherapy room is similar to medication rooms. Consent and documentation are required. Inclusion and exclusion criteria and guidelines for use are strictly followed. Generally single oils, not blends, in a 1% dilution are used for skin application. The same ten oils are used with the same indications as in the Radcliffe study, albeit from a different essential oil company. I was very impressed with the respect that is given to the quality, storage, safety, indications for use, audit and educational requirements of the practitioners. 

It was now time to go home and hopefully continue these programs across the pond in the USA. A new adventure continues as I spread the word about my journey and what is possible in Aromatherapy. These programs in the UK can serve as models for programs in the US.


Conclusion
I was blessed with a two-year opportunity to study and learn with some of the most respected people and prestigious hospitals the field of Aromatherapy has to offer. Many thanks to all of you who contributed to my journey: especially Jane Buckle for coming to the US and giving me a great aromatic foundation, Denise Tiran, my mentor and friend, Gabriel Mojay for his knowledge and generosity, Ethel Burns for her commitment to aromatherapy research, Caroline Blamey and Maggie Jardine for their examples as aromatic midwives and Mary Doyle for her midwifery knowledge support and friendship. As a result of this experience, in 2008, I developed the first in the US evidenced based Clinical Aromatherapy hospital program for women in Childbirth and Postnatal care.


References
Burns E et al. An Investigation into the Use of Aromatherapy in Intrapartum Midwifery Practice The Journal of Alternative and Complementary Medicine Vol. 6: 141-7. 2000.
Tiran D. Aromatherapy in Pregnancy and Childbirth (2nd Ed.) London: Churchill Livingstone. 2000.
Tiran D and Mack S. Complementary Therapies for Pregnancy and Childbirth (2nd Ed.) Edinburgh: Balliere Tindall. 2000.


Further Information
This article was previously published in a revised format in In Essence IFPA Journal, Autumn 2007.
Comments:
No Article Comments available
Post Your Comments: