Your Country

Today's demands often make it difficult to maintain a healthy lifestyle, but there are several physical and mental activities to ensure that you can get the self-care you need. A balanced self-care routine incorporates fitness with other mindfulness, rest, and relaxation techniques.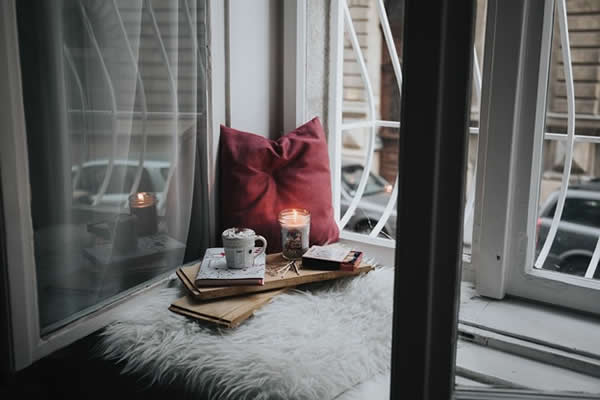 Photo Credit: Pixabay
https://pixabay.com/en/room-glass-window-candle-book-2593422/
Why Create a Self-Care Routine?
Experts agree that excessive stress can lead to significant health issues, and since 70 percent of U.S. adults admit to experiencing daily stress and anxiety, it's smart to include fitness, meditation, and relaxation into your self-care. And you shouldn't think that self-care equates to self-indulgence - self-care has been proven to reduce stress and help people achieve and maintain long- and short-term health and well-being. 
Fitness Fanatics take Heed
For some, nothing beats building up a full sweat while pushing themselves during an intense workout. But focusing on fitness and neglecting all other self-care elements can cause harm. Incorporating self-care strategies into your workout increases its benefits. Whether you're pumping iron, prepping for a marathon, or increasing your cardio, here are some suggestions from top trainers:
Incorporate breathing exercises into your routine.
Cheer yourself on.
Prior to exercising, warm up your muscles. Hydrate well throughout your workout and take time to cool down.
Don't scroll Facebook, answer texts, or check work emails. Immerse yourself completely in your workout routine with 100 percent commitment.
Track your progress. If you're not a numbers person, remind yourself why you're working out and think about your goals, motivations, and how that workout makes you feel.
Be mindful of your body. If a muscle's "talking" to you, listen. Stretch regularly throughout your workout. Add a monthly or biweekly massage to your routine.
Find and wear workout gear that makes you happy and feel confident.
Other Self-Care
Not sure if relaxation fits into your daily routine? It absolutely does! While spending that hour at the gym or on a jog absolutely pays dividends, make sure you're incorporating guilt-free relaxation into your self-care.
Create a place in your home where you can meditate. Solitude allows you time to think, slow down, and reflect—or let your mind wander. It's a great way to recharge your batteries before wading back into the fray of life.
Develop a relaxation regimen, perfect for winding down after a long, busy day. Take a hot bath with a few drops of lavender essential oil and detox salts, or a soothing, warm shower if you prefer. Add candlelight and calming music and drink a cup of tea while you clear your mind and relax your brain in preparation for a good night's sleep.
Power down from social media and all things electronic.
Curl up with a good book.
Spend time with friends. Make a workout date or plan a power walk around the neighborhood after dinner to combine two activities into one!
Meditate. This ancient practice helps you to recenter, focus, and relax. There are many guided meditations that you can download and use.
Increase your Sleep Quality
Part of having good self-care also includes ensuring that you get a good night's sleep. But if your life overflows with responsibilities, it's quite tempting to keep going until you collapse into bed. Sleep experts offer a variety of suggestions designed to help people improve their sleep hygiene. Their recommendations include:
Using relaxation techniques, like mindfulness, breathing exercises, progressive muscle relaxation, and meditation to quiet your mind for sleep;
Creating the perfect, dark bedroom for sleeping. The ideal sleeping temperature ranges between 65 and 72 degrees for most people;
Cracking a window open—even in winter—so air circulates;
Powering down electronic devices and not using them in your bed;
Buying the right mattress and high-quality pillows and bedding. Hint: cotton bedding is the most breathable and durable fabric;
Banish noise nuisances with a white noise machine;
Stay hydrated by drinking plenty of water throughout the day. Avoid alcohol and caffeinated drinks, especially close to bedtime;
Ultimately, the goal of self-care is to reduce stress, maintain a healthy work-life balance, and nurture your overall well-being. While there's no one-size-fits-all way to go about it, moderation and balance are key. The "right" way to do it is to find what works for you.
Comments:
Arctic Fox Air Conditioning said..

https://arcticfoxcooling.com/
Licensed & Insured Certified Residential and Commercial Air conditioning contractor. We are dedicated to providing our customers with the absolute best customer service and quick knowledgeable solutions.

---
Post Your Comments: