Your Country

Just like us, the elderly can suffer from mental health problems, but we often forget about them because they are older, and we don't usually see them as people who suffer from things like anxiety and depression – they are illnesses for the young in many eyes. However, mental health conditions often last for life, and it is never too late to get treatment or start looking for new ways to manage them. Music therapy can be incredibly beneficial, as well as music in general, and this article takes a closer look at the ways in which they are connected and how they impact the elderly.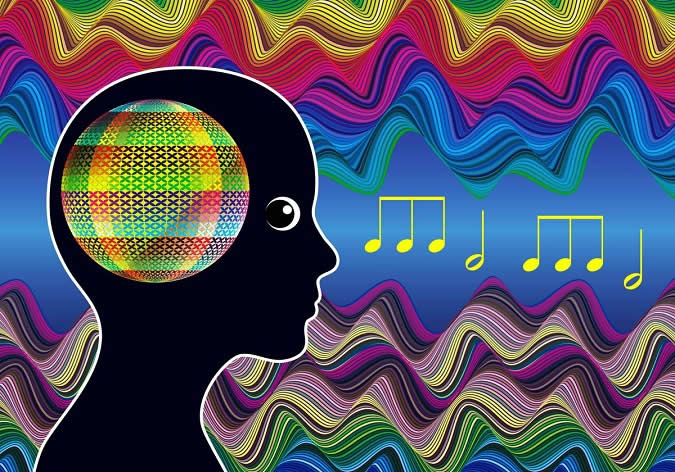 https://www.myaudiosound.co.uk/music-therapy-benefits/

The Connection Between Music and Dementia
Dementia and Alzheimer's have their differences, but they can be placed in the same category as Alzheimer's is technically classed as a form of dementia. These conditions cause a number of cognitive difficulties, including memory loss and trouble learning new things. A classic example is forgetting the stove was left on, or not being able to remember who a close family member is. There is no cure for either illness, but there are ways in which music can help.
Stress is a big problem for those with dementia, and even the smallest amount can trigger an emotional outburst – whether it comes in the form of panic and distress, or anger and violence. It is difficult for those who are suffering and also those who are caring for them. Music lowers the cortisol levels in the body, and as this hormone is the one responsible for stress, their blood pressure, heart rate, and stress levels will all decline.
When you take the time to make music together, you also engage in social activity, and this means that the mind gets an extra level of stimulation and exercise – improving focus and overall levels of concentration. While the music is playing, it also encourages everyone to get up and dance, giving physical activity a much-needed boost and adding another form of interaction for the group.
The Connection Between Music and Depression
When there is an imbalance of serotonin in the brain, depression appears. It can be managed with medication that helps to increase the amount of serotonin produced, but music can also assist with this. The longer you spend sitting back and listening to upbeat music (sad or angry music can make you feel worse), the more serotonin is produced, and the better you will feel. As time passes, and you continue listening, you should find that your moods are improved.
The Connection Between Music and Loneliness
By choosing to take part in group therapy sessions, you can create music together, collaborate, share ideas, and just generally socialise. It creates a fun and relaxed environment, while also providing each person there with the chance to bond and make new friendships. It also exercises the mind, activating each side of the brain as you work creatively and socially with the others in the group.
To Conclude
Music is a healing tool, regardless of your age, gender, or where you come from. It is something that we should all pay more attention to – and we should equally ensure that older people are not forgotten when we think about mental health. The connection between music and the mind is a fascinating one, and if you want to learn more about it, then you are in luck. We have written a detailed article on the topic, highlighting the importance of music therapy for those who are suffering from mental health conditions.
Comments:
No Article Comments available
Post Your Comments: