Your Country

Zero alcohol beverages have been growing in popularity over the past few years. Research from the 2021 Lumina Intelligence Low2No Alcohol Report (published June 2021) shows that 30% of young people are actively making the decision to avoid alcohol.  Older people are tending to cut back or eliminate it as they prefer the comfort of driving.  without the worry about potentially being over the limit.
There's clearly a market for alcohol-free drinks, but has the industry sector got it right? Does it deserve the attention it is getting or are these drinks really just a clever way to get consumers to pay for flavoured water?
Growth has been fuelled by some great low alcohol beers (technically they are not alcohol free, although we tend to lump them into the zero-alcohol category). Smaller breweries have done an excellent job and have helped to increase awareness of alcohol-free options, particularly those on sale in supermarkets. It's perhaps unsurprising that supermarkets are an important channel for the no alcohol sector as 43% of sales come from shopping in-store and approximately 10% come from pubs.
However, the fact that beer brewers have got it right doesn't mean the spirits market is doing so – yet.  There are several reasons for this.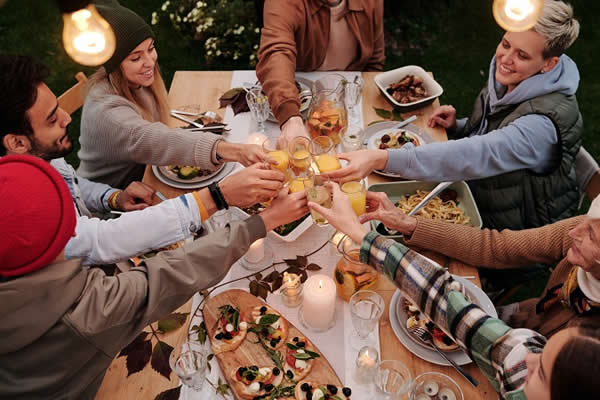 https://www.pexels.com/photo/family-doing-a-thanksgiving-toasts-5638751/
Why No alcohol?
Let's begin by consider why it is that people are choosing to drink less alcohol.
The reasons people give for buying a zero-alcohol drinks are:
Health, including disease prevention, and weight loss;
Wanting to drive;
Saving money.
In addition, the coronavirus pandemic has made us all focus on our health and has reduced drinking occasions as there have been fewer parties and nights out. While this is changing with the lifting of restrictions, it seems that the current trend away from alcohol will continue.
With in-store shopping trends, saving money on alcohol is also one of the biggest drivers (49%) however, 16% cited the cost as a reason for not buying an alcohol-free beverage with 14% of shoppers saying that they do not represent good value for money. This comes to the heart of the problem with alcohol-free spirits – they are fundamentally fancy cordials, with the same price tag as their alcoholic counterparts.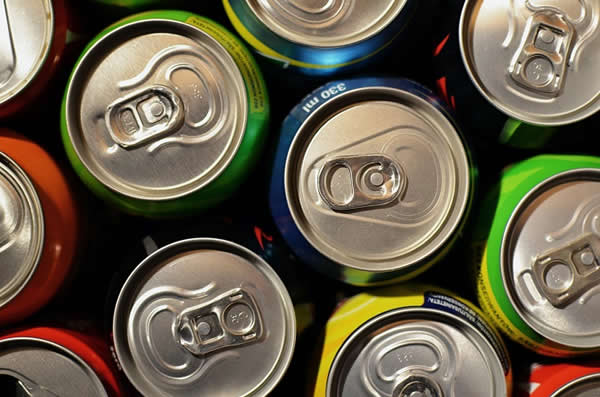 https://esmmweighless.com/wp-content/uploads/2021/11/pexels-breakingpic-3008.jpg
What's in an Alcohol-Free Spirit?
The majority of 0% wines and beers are made in much the same way as the alcoholic versions. Then, typically, the manufacturers will remove the alcohol from the final product. However, as alcohol is a natural preservative, many wine producers need to add preservatives. These can be associated with negative health effects.
On the other hand, zero alcohol spirit are often little more than fancy cordials. They are mostly water which is infused with fruit, herbs or other botanicals. Sugar and other preservatives are added to kill bacteria. Because bottles of spirits are often opened and kept for months before they are finished, the quantity of preservatives needed to keep an alcohol-free version bacteria-free is significantly higher.
This suggests that the concerns consumers have about health benefits and high costs are valid. These drinks may not contain alcohol, but they often have a lot of unhealthy preservatives and sugar, and they are usually around 99% water. So, you are purchasing an expensive, not particularly healthy bottle of water for the same price as a decent bottle of spirit.
In addition, alcohol-free spirits are required to include a list of ingredients on the label (unlike alcoholic drinks).  This undermines the value perception producers are trying hard to create.  Consumers read the labels and see that these drinks don't really contain much to justify the retail price they are being asked to pay.
There are already quite a few players in the alcohol-free spirits sector, but the market is still in its infancy. And for good reason. At the moment it is a novelty with too many brands jumping on the bandwagon as they see they can make small volumes with high profit margins. But, over time, as always, 90% of these will vanish and we'll be left with the bigger players.
The market hasn't yet landed on a price point that feels good value to consumers, 49% of consumers see them as simply soft drinks, albeit perhaps more 'premium' soft drinks, and 11% are already sceptical about the health benefits. So, the market is wide open and has a lot of work to do if it's to deliver something consumes really want.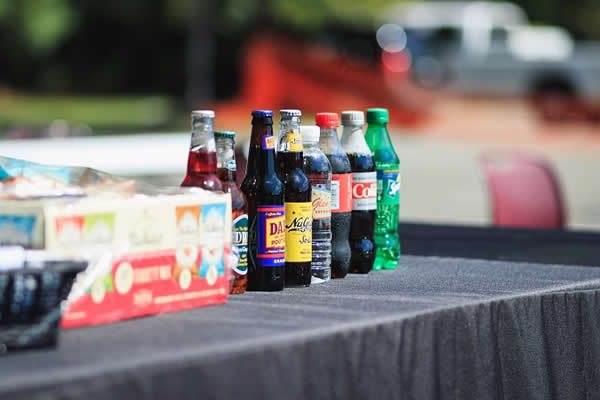 https://www.pexels.com/photo/assorted-beverage-bottles-1384039/
What Alcohol-Free Spirits are Currently Being Sold?
When you scan the supermarket shelves which products are you likely to see?
There are already a raft of alcohol-free gins and even Gordons has released one. Some brands have aimed for a direct gin swap, for example, Strykk's No G*N, Borrago, Mary, Stillers, Clean Co and Zeo, whereas others have jumped more on the trend for heavily flavoured gins, for example Amplify Everleaf and Fluere. Many of these have a flavour too much like air freshener for my taste!
There are also plenty of alcohol-free rums, vodka and tequila too. There are also alcohol-free bourbons and whiskies although there are fewer of these at the moment.
Remember, the alcoholic counterparts of these products (in all categories) have duty included in the price – these don't. This makes the high price points often of £20+ seem even more of a 'rip off' when compared to other fruit-flavoured soft drinks!
We need entrepreneurs with vision, and a real understanding of what consumers are looking for.  A fancy cordial, with botanicals that hint at a spirit isn't it. The opportunities are there, without a doubt, but to grasp them you need to think beyond 'fake gins and rums' and create a new experience for drinkers that meets their desires and their needs – especially for those who have never tasted, and have no desire to taste, a spirit. 
Currently almost all the drinks available in the zero-alcohol category are designed to mimic Gin, Vodka, Whisky, Tequila etc. as closely as possible. Why?  This seems odd when many consumers simply don't have a clue what these taste like because they have never had alcoholic drinks.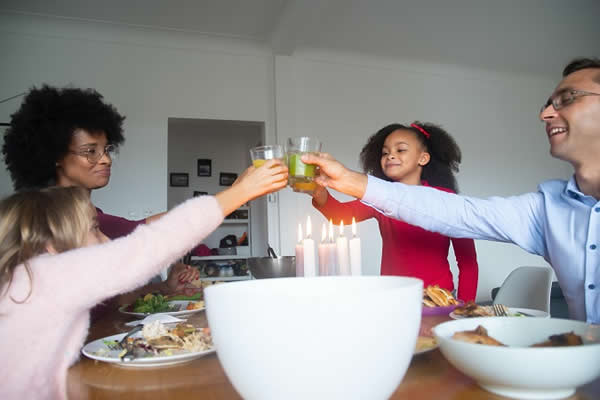 https://www.pexels.com/photo/man-hands-people-woman-6314561/ 
How Will this Sector Develop?
Research by Portman Group shows that this sector could grow by 34% by 2024. Many players are likely to disappear, leaving space for market leaders to dominate, just as happened in the energy drinks and coconut water market a few years ago.
While alcohol-free beer and wine is likely to be dominated by already-established breweries and wineries, the real opportunity for new players is in the spirits' sector. This is wide open as none of the brands already in this space have really nailed it.
One of the biggest opportunities that we see is the opportunity to create zero-alcohol spirits that are actually healthy and which have a unique taste.
We know health is one of the main drivers, so these drinks need to be genuinely healthy, not just alcohol-free.  Consumers want zero artificial ingredients, lower quantities of sugar, and none of the nasty preservatives that are currently in use.
Those who continue to drink alcohol in moderation are likely to see alcoholic spirits as an occasional treat or luxury, much as they do now.  Although alcohol is something they will still drink they will also want a tasty and healthy alternative for the days when they choose to cut down. The alternative drink that they are looking for is highly unlikely to be one which is 'pretending' to be a spirit. Instead, it will be something genuinely healthy and ideally functional as well. 
Alcoholics trying to stay sober are more likely to want 'the real thing' after getting a taste of the alcohol-free version, so this is not a responsible target market. Creating great tasting alternatives that are good to drink socially and don't make you feel you are missing out is what this sector wants – not drinks that remind you of what they are trying to avoid.
And finally, it is the younger drinkers, the under 35s, who are driving the alcohol-free sector. They are the teetotallers who just don't have a taste for spirits like rum, gin or tequila, so trying to mimic their flavours seems a futile exercise.
Instead, consumers are looking for zero-alcohol spirits which are offering something unique, tasty, low sugar and free-from artificial preservatives. They will be prepared to pay a premium for these interesting new drinks but are unlikely ever to pay the price for them as alcoholic spirits.
An important way to achieve this will be to produce smaller bottles of craft drinks. These will make it easier to maintain freshness as they'll get drunk sooner.  This will mean there is no need for lots of preservatives. They will be sold at a lower price point without impacting massively on the producer's profit margins. In addition, smaller bottles are a great way to encourage people to try something new.
One avenue that is potentially very interesting for drinks brands is that of natural, plant-based nootropics. These are substances that gently alter brain chemistry. Imagine if you were able to purchase an alcohol-free spirit that tasted delicious and helped you feel more relaxed, or slightly buzzed, or cognitively sharper. Each product would have a unique character and could be used in different situations, depending on the effect the consumer desired. I expect to see some very interesting entrants into this market over the coming months. They will tick the boxes that today's consumers are looking for in drinks and deliver the benefits they require.
Comments:
No Article Comments available
Post Your Comments: