Your Country

NLP has many techniques that help us to think 'outside the box'.
There are times when we need solutions to problems that are outside our current frame of thinking.  It may be that we are getting limited results in the things that we are trying to achieve, or that the situation has changed without us knowing and so we have not yet updated our frame.
A score is a means of keeping track of what is happening; we use it here to track what is happening in our current interactions, large or small. When a person 'knows the score' they understand all of the relevant issues involved in a particular situation.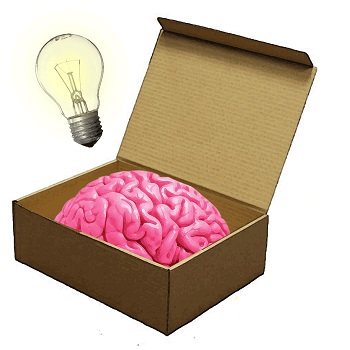 Gather your Information
For effective decision making we need a grasp of the Symptoms, Causes, Outcomes, Resources and Effects in play in any given situation.
Once you know the SCORE you are able to track the current status of things you want to implement.  Gather information by asking questions about the situation:
(1) What is the present state?

(2) What is your desired state?

then (3) find the gap – the missing bit of information in the middle that you don't yet have access too.

 
Using Score gives us multiple perspectives and styles of thinking that we might not automatically use and helps us to quickly understand what is involved in each part of a situation.  Score can be used when organisations need solutions to big picture situations, but also for small detail situations that are specific to you.  Use score to discover:
What's needed for winning an NHS contract. (Big picture); 
An NHS organisation which was tendering for repeat work was losing contracts.  They were already aware that they had to tender at lower prices.   They implemented SCORE to find out what else was missing from their efforts.  Then they realized that although they were offering a service that was above and beyond that of any competitors, they were losing out to charities who were good at tendering and offered what was 'written on the box'. For their next contract they worked on offering only what was written on the specifications without any frills;
Getting as far as the interview and then not getting the job. (Small details) Jane would get as far as the interview, so she felt assured that she was over half way towards getting the job.  However she was never offered a job. She used SCORE to identify the problem and to pinpoint the resources she needed in order to put things right.  Jane's score looked like this:
Symptoms:  What are the symptoms that define Jane's problem?
She got so far with her job applications and then got stuck at interview stage.
Causes:  What are the causes that maintain the problem situation?
Jane became aware that there was a gap either in her understanding, or ability to read the panel or react in the interview situation that she was not aware of.
Mind The Gap
Where is the gap in your understanding?
Symptoms arise in the form of resistances, interferences and constraints to reaching the goal;
Find the Gap - you need first to identify it, and then to work out what needs to happen in order to put things right;
Causes may be explored by asking what is triggering or creating the symptom?  What prevents you from changing the symptom?
Outcomes What will you see if you achieve your goal?  (These can vary depending on the problem posed:  Satisfied customers / quality products / new product features / profitability / organisational success. (Or in Jane's case getting a job);
Since Jane really did not know what she was doing wrong in interviews she hired a career coach to interview her with questions from the specific teaching and training field she wanted to enter; 
Resources what will assist you in realizing your outcomes? 
From feedback from her career coach Jane realized that there were three key points she needed to address.  In particular that her nervousness meant that she did not always listen and respond to the questions in the way the interviewers had expected her to;
Effects  (i.e. Do the results of whatever you have done feel right?);
With her newfound knowledge and some practice Jane went for three interviews in one week and was offered two jobs.
Symptoms come up in the form of resistances, interferences and constraints to reaching the goal. Symptoms are the most obvious aspect of a problem. 
Physical symptoms often crop up as pain, weakness, or lack of mobility;
Psychological symptoms occur in the form of inner conflicts and emotional struggles.
Questions to elicit answers include 'What is the problem? What is going wrong or giving you trouble? What do you want to change?  What stops you from getting what you want, or being the way you want to be? 
Treating the symptoms alone will only bring temporary relief;
Causes are often less obvious than the particular symptom that is being manifested at the moment.  
Causes may be Explored by Asking;
Where is the symptom coming from?  What is triggering or creating the symptom?  What was going on just before, or at the time that the symptom started? What is holding the symptom in place? What prevents you from changing the symptom?  What is the positive intention behind the symptom? What purpose does the symptom serve? Are there any positive consequences that result or have resulted because of this symptom?
Questions Related to Effects Include: 
What would happen if you reached your outcome?  What will it do for you to attain your goal?  After you have reached your outcome, what will you do, or what will happen next?
How to use S.C.O.R.E. for problem solving
Think of a problem that you would like to resolve, then answer the questions below:
SYMPTOMS  What are the symptoms that define it as a problem?
CAUSES  What are the causes that maintain the problem situation?
OUTCOMES What are the options available to you for achieving your goal?
RESOURCES What will assist you in realizing your outcomes.  Money / Good will / insight/ Anything else that will further your efforts.
EFFECTS  + ECOLOGY (i.e. Does it feel right?).  What will it mean if you get what you want?  What does it let your do if you get the effects that you want?  Does having this outcome feel right to you?  What does feel right?
*The NLP S.C.O.R.E. model was devised by Robert Dilts and Todd Epstein in 1987.
Comments:
No Article Comments available
Post Your Comments: