Your Country

For many of us, we trust our doctor to make the right call. After all, that is what they are trained to do. But what happens if a mistake is made?
A misdiagnosis can be a potentially devastating error: The Isle of Wight Country Press recently reported on a man who was left disabled as a result of a misdiagnosis. The man had twisted his back after slipping on ice, but a series of delays in diagnosing and treating the problem meant the damage could not be prevented. He was successful in his claim against the hospital and received £1.5 million in compensation.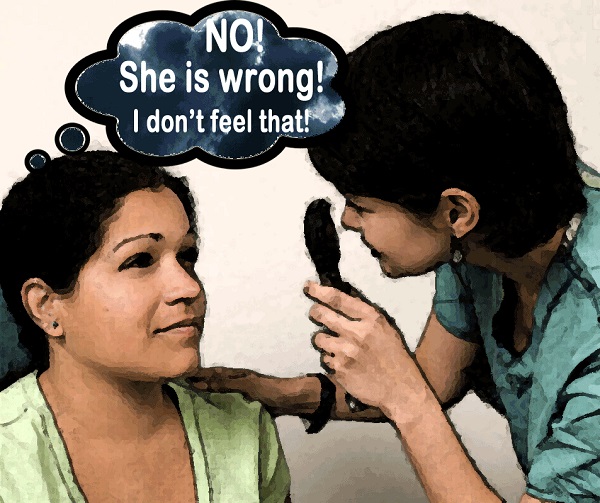 On the other side of the coin, The Courier reported on how a breast cancer survivor's life was thrown into devastation upon receiving a diagnosis that the cancer had spread to her bones and become terminal. The woman in question was told she would have only a few years left to live. However, later, she was told that the diagnosis was incorrect. No doubt this was good news, but the trauma of being advised of only having a few years left to live cannot be understated.
Furthermore, Health24 reported a 22-year-old woman went to her GP in 2017 after drinking alcohol and experiencing chest pains. Her doctor told her there was no link between alcohol consumption and chest pains, and yet, advised she stay away from alcohol as a result of her appointment. A second appointment saw the woman misdiagnosed with costochondritis (inflammation of the ribs). It wasn't until the patient found lumps on her neck and went back to her GP yet again that she was referred and found to have Hodgkin's lymphoma, a type of cancer.
If you feel you have been misdiagnosed, what can you do? And, if you've already fallen victim to a misdiagnosis, what can be done moving forwards?
Signs of Misdiagnosis
Very Well Health notes a few signs of misdiagnosis that you should look out for:
A gut feeling – you shouldn't be too quick to dismiss your own thoughts. Yes, your doctor is medically trained, but mistakes can be made. If you have any doubts at all, you should investigate further;
You feel that your doctor hasn't listened to you – this is a big one to look out for. Very Well Health points out that a patient's responsibility is to be honest and detailed in providing information, but your doctor's responsibility is to listen;
Research suggests something different – of course, your doctor is going to be better informed than a search engine when it comes to diagnosis. If a reliable source suggests an alternate cause for your symptoms, present that to your doctor to consider;
There's a pill for everything – if you feel your doctor is treating every symptom you come to him with by adding another prescription to your list, it might be time to question why. You can have a chat with your pharmacist regarding your prescriptions and side effects different drugs may cause when combined;
You don't improve – it seems obvious, but it can be overlooked if you think the doctor must be right. If you're following your doctor's guidance down to the finest detail and you're not feeling any better, return to your doctor. Very Well Health offers a powerful question to pose to your doctor: "Could this be something else?";
Your doctor dismisses your concern – your doctor is an expert, but they shouldn't ignore the authority and best source of information they have on how you feel – YOU! A respectful question of a diagnosis or presentation of your own research should not be treated as an attack on a doctor's capabilities. If your doctor dismisses your concerns without explanation or solid reasoning as to why you shouldn't be worried, leave. Find another doctor or a second opinion.
Claims Process
Tilly Bailey & Irvine Law Firm, which has a wealth of experience in medical negligence claims including those for a wrongful or missed diagnosis, outlines what you need to know in order to make a claim.
Firstly, you need to be aware that you have three years from the date you were aware of the act of negligence or misdiagnosis to make the claim. If you're unsure if your misdiagnosis was an example of negligence, speak to a solicitor to determine if there is a potential claim to be made.
Then, the issue will be looked over to see if you have a chance of a successful claim. Once this is sorted, the solicitor will move the claim forward. This will lead to the medical supplier in question being given 90 days to investigate the matter themselves as well.
Prevention
We're rounding up this article with some tips on how to prevent misdiagnosis.
Being aware of your medical history and your family's medical past can be a huge bonus. Vivienne Heckford, National Director of Clinical Services for Ramsay Health Care UK, says that many diseases and conditions can be passed down or are more likely to occur in people who have a family history of that disease.
Being detailed and thorough with your explanation of your symptoms is critical. Try to be as clear as you can and give an accurate account of your issues. If you're on any medication at all, even herbal remedies, bring that along too for your doctor to see.
Don't be afraid to ask questions. A good doctor won't be offended if you ask what other explanations there could be, or if you ask for an explanation of how they came to that diagnosis. Pain Doctor also advises on its website that, if your doctor's diagnosis requires you to have invasive treatment or the condition is very serious, ask for a second opinion.
Sources
http://home.bt.com/lifestyle/health/health-concerns/misdiagnosis-what-to-do-11364202871111
https://www.healthline.com/health/misdiagnosis-stories
https://themighty.com/2016/06/what-to-do-if-you-think-your-mental-illness-has-been-misdiagnosed/
https://paindoctor.com/misdiagnosed-how-to-prevent-it-and-what-to-do-if-it-happens/
https://www.nextavenue.org/have-you-been-misdiagnosed/
https://www.verywellhealth.com/suspect-the-wrong-diagnosis-6-red-flags-2615350
https://www.health24.com/News/twenty-two-year-old-battles-hodgkins-lymphoma-after-initial-cancer-misdiagnosis-20180621
http://www.iwcp.co.uk/news/16272240.Man_left_disabled_after_St_Mary_s_Hospital_misdiagnosis_awarded___1_5m/
https://www.thecourier.co.uk/fp/news/local/angus-mearns/671686/time-for-new-start-for-arbroath-woman-after-cancer-misdiagnosis/
Comments:
No Article Comments available
Post Your Comments: