Your Country

Republished from mailchi.mp
https://mailchi.mp/david-lauterstein/july-2020?e=bc7dee275a
Aldous Huxley described three forms of grace: animal grace, human grace, and spiritual grace. We cannot proceed as a society without all these forms of grace. Graceful movement, graceful, caring and respectful treatment of each other, all living creatures and the living earth, and opening up to spiritual grace - because the deepest guidance comes from a place beyond everyday consciousness. This newsletter is dedicated to helping us all find the grace to take the next necessary steps for humankind.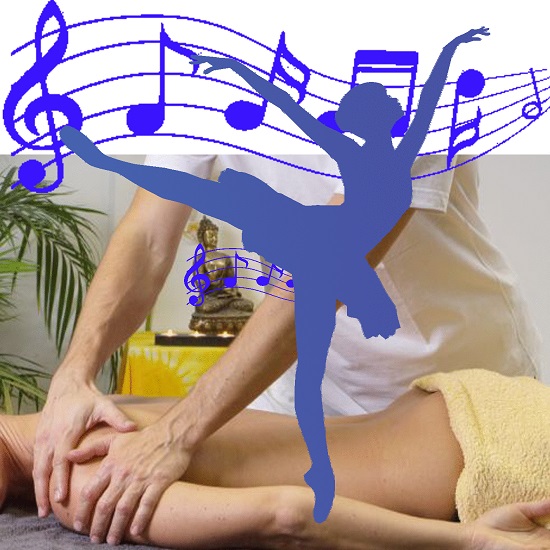 "The soul when perfect and fully winged soars upward." - Plato
Whatever your calling - artist, massage therapist, nurse, psychotherapist, yoga teacher - we can see our work ultimately consists of helping people liberate themselves from needless suffering. The Black Lives Matter movement is now at the forefront of leading everyone to participate in re-claiming social rights. Here is where we start.  By donating, voting, educating ourselves and others, we need to never let a single day go by without doing what we can, drawing from the wisdom derived from the humanities, including the non-verbal humanity of touch.  What really is the point of all our work if it doesn't make this world a better place? https://blacklivesmatter.com/
"Nothing is more revealing than movement. The body says what words cannot.
All that is important is this one moment in movement. Make the moment important, vital, and worth living. Do not let it slip away unnoticed and unused."
―Martha Graham
My school and private practice will re-open here in Texas as soon as it is safe to do so. Please support us and the thousands of other people working in the healing arts and sciences. For information about our 250-hour Advanced Program and our basic professional trainings, go to TLCmassageschool.com  For information on my private practice and workshops, www.david-lauterstein.com.
 My new CE – essentially my new book – "The Art of Massage" – is now on-line. 50% of all proceeds paid for this new on-line 3-hour CE will be donated to Black Lives Matter. Click here for "THE ART OF MASSAGE - WAYS OF TOUCHING".
10 Things I Thought Worth Sharing
1. A special kind of animal grace is expressed through the roots of the wings in us and other animals.  The scapula embodies our capacity for flight. See pictures and reflections giving us a feel for the power and beauty of the scapula on land, in the sea and in the air - plus a new technique from Judith Sullivan.
There's a fascinating point on the back of the scapula called "Heavenly Ancestor" - what's its secret and how can you use it in bodywork? (The scapula was also used in many cultures as an "oracle bone" to foretell the future! - check out Wikipedia on "scapulimancy. "
2. Here are some songs, jazz, and classics - to help us soar upward while being still grounded. Charlie Christian - Solo Flight,  Berlioz - Pilgrims' Walk in Harold in Italy, Mvt. II, Brahms - Clarinet Quintet, Mvt. II, Astrud Gilberto - Fly Me to the Moon, Patty Grittin - Carry Me.
3."Hope is the thing with feathers." - Emily Dickinson. You can't have wings without feathers! We need feathers more than ever to lift our spirits these days.
4.The "cranial diaphragm" and the galea aponeurotica.  Emily Dickinson also said she knew something was poetry if she felt the top of her head taken off.  Well we can't quite do that through bodywork or can we? 
5. A grace-filled musical moment and memory featuring a surprise encounter with blues great, Otis Spann.
6. We can't have grace if we're always efforting, trying to force things to be the way we think they should be. Ida Rolf, Simone Weil and Yoda all have something to say about about this.
7. "Tenderness has an enormous amount to do with liberty." - John Berger on Human grace and tenderness.
8. There's grace and then there's disgrace. Sometimes it's hard these days to escape from pessimism in response to our biological and political challenges. To balance out all my advocacy for grace, let's allow just a little room for pessimism.
9. On Spiritual Grace. By the way, we don't fall from grace; maybe we fall to grace .
10. A Prayer from H. H. Dudjom Rinpoche
Further Information
Thanks for reading. If you like this newsletter and want to support it, tell people they can subscribe through my website - www.david-lauterstein.com  For further reading and listening, check out my books and CD (the latter, one-hour guitar improvisation called "Roots and Branches" is free on YouTube and other on-line platforms). For the duration of the pandemic, all books and CD's ordered directly through me are 20% off with free shipping. For 20% off, email your order to: hello@david-lauterstein.com .  Please use that email as well if you have any comments or suggestions for the newsletter.
Accreditation Acknowledgement
Republished from mailchi.mp
Comments:
No Article Comments available
Post Your Comments: