Your Country

Norovirus. It's a word that dominates the headlines every winter and drives fear into people across the country. The illness - literally and metaphorically-– makes people sick to their stomach. Otherwise known as the winter vomiting bug, norovirus is a form of gastroenteritis; it is both contagious and, for those already suffering from weakened health, it can be dangerous. The virus typically causes stomach cramps, vomiting and diarrhoea, with further aches, pains and fevers also possible.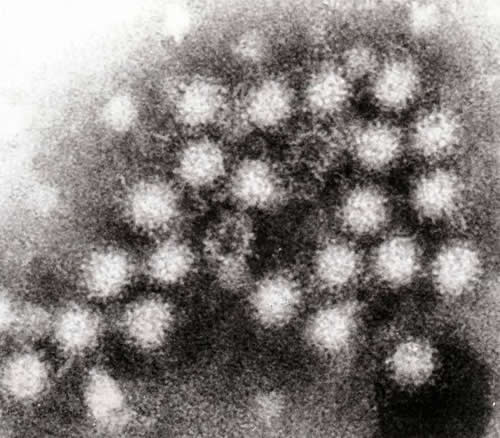 Transmission electron micrograph of Norovirus particles in faeces
Image Credit: https://en.wikipedia.org/wiki/File:Norovirus_4.jpg 
The effects can begin to be seen within a day of someone being exposed to the bug, while the resulting illness will commonly last between 48 and 72 hours. And every year - in schools, offices, homes and hospitals - norovirus rears its ugly head and spreads from person-to-person at speed.
It is estimated that globally there are nearly 700 million cases of people being infected by norovirus each year. What's more, around the world roughly 200,000 people die annually as a result of contracting the illness. Such is the prevalence and significant impact of norovirus; it begs the questions of how people can best protect themselves from the infection. It is also important to consider what can be done if you are struck by the winter vomiting bug.
Protecting Yourself from Norovirus
Prevention is better than cure; so the saying goes. So how can someone prevent themselves contracting norovirus? The first thing to note is that despite it often being referred to as the winter vomiting bug, norovirus can affect people all year round. As such, do not make the mistake of believing it can be forgotten or disregarded in the other nine months of the year.
Of course, it is also useful to know how norovirus is caught
The virus is transmitted when particles of excrement - vomit or faeces - from an infected person enter someone else's body (usually through the mouth). This will happen as the particles are carried on people's hands and on surfaces, which other people then touch before eating or making contact with their own face. Being breathed on by an infected person can also lead to the virus spreading.
Unfortunately, norovirus is so common and contagious that avoiding it all together is an extremely difficult task, lest you put yourself in a form of quarantine! But there are two simple things anyone can do to lower the risk of him or her contracting the bug.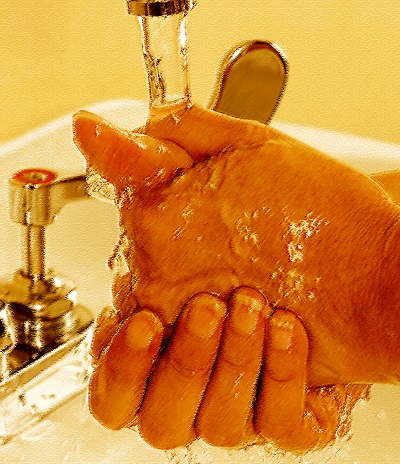 The first, most obviously, is to avoid contact with someone who is known to or is likely to have the virus. By limiting the amount of time spent in the vicinity of an infected person, it is possible to reduce the chances of you too being struck down by the very unpleasant illness.
The second piece of advice is to wash one's hands regularly and thoroughly - particularly before eating, but people should also wash their hands as regularly as possible to stop the virus spreading. And it is worth considering that it takes between 20 and 30 seconds to wash your hands properly, not just a few seconds with a squirt of liquid soap. Keeping hands as clean as possible can prevent germs that are carried on surfaces or other persons from entering your body. Of course, should you be in a building where there have been known outbreaks of norovirus, this becomes even more important.
What to Do When you get Norovirus
However, the sad truth is that even when you exercise good hygiene and caution, norovirus can still strike. In which case, it is valuable to know the best course of action to limit the effects and get back up to full health as soon as possible.
First things first, there are no cures. Like the common cold, there is not a single medicine or treatment for ridding the body of norovirus. But there are a number of methods that will help control the infection.
Top of the list is to remain hydrated. As norovirus typically induces vomiting and diarrhoea, the result is that the individual becomes dehydrated. Taking on board plenty of fluids as often as possible is critical when trying to effectively combat the illness; other products such as rehydration tablets and powders that are designed specially for people losing water and body salts are also advisable.
The other tried and tested approach to fighting norovirus is to get lots of rest. The aggressive, energy-sapping stomach bug can strip the body of many minerals, fluids and salts – your body requires rest as it works to get rid of the infection.
Meanwhile, for those suffering from aches and pains, paracetamol can help lessen these symptoms. As always, however, it is very important that the dosage is not exceeded. Be sure to note that the recommended doses for adults and children are different, and there is also a limit as to how much should be consumed within a 24-hour period.
Avoid Heading to your GP or A&E
Ultimately, while a nasty bug to contract, for people in good health its effects should be limited to three days of unpleasantness. But for babies, the elderly and those suffering with a weakened immune system, norovirus can be far more serious - these people ought to first speak to their GP and, pending their advice, consider visiting a medical professional.
For the most part, people who catch the winter vomiting bug should avoid heading to a GP, A&E department or hospital;  there is little a doctor can do beyond the general tips offered above. Moreover, due to the highly contagious nature of the illness and the damage it can cause to those already suffering from poor health, it is dangerous to knowingly enter these medical locations and risk spreading the disease to physically vulnerable people.
If either the vomiting or diarrhoea becomes more serious, if there is blood found in these bodily fluids, or if the symptoms persist for more than four or five days, then first speak to a professional before taking further action.
Comments:
No Article Comments available
Post Your Comments: