Your Country

Natural remedies and alternative therapies are becoming increasingly popular. Because of modern lifestyles and high-stress living, psychosomatic disorders are becoming very common. It is not always advisable to pop pills and take recourse to conventional medicine and allopathy. Very often, strengthening your immune system and addressing constitutional issues can work wonders.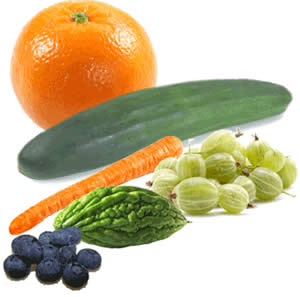 For instance, a patient with low immunity, who keeps contracting one infection after another, can start a daily intake of lemon juice...rich in Vitamin C. Amla, or gooseberry, is a storehouse of Vitamin C. Perhaps Amla or gooseberry is the richest source of this vitamin. Having amla juice or fresh amla, is very beneficial for enhancing your immunity. It is also very good for improving eyesight and for the bones. It is also very good for diabetics.

For weak eyes, a daily intake of carrot juice rich in Vitamin A, will work wonders. We see that age-old recipes for curing maladies can be relied upon for relief. Allopathic medicines often have side effects, so it has become very common to see  people falling back on natural remedies.

Ancient rishis and sages relied upon the vast range of nature's bounty, herbs and plants which were easily available around them. For natural cures can be found for the most vexing ailments, be it a sore throat, an upset stomach, even skin rashes and hypertension.

Let us take a few easily available plants and see what wonders they can do:
Cucumber is alkaline in nature and can cure an acidic stomach. For a bloated and irritable stomach, turn to cucumbers, which are alkaline and will help cool down the stomach. It is so cool that people with peptic ulcers can also take two to three cucumbers every day in order to get relief. Run two cucumbers in a mixer and drink first thing in the morning. In about 10 days you can get relief from acidity and belching;
If you have blemishes on your face and want to get a glowing complexion, then prepare the following face mask: Grate half a cucumber and mix with two spoons of curd to make a smooth paste. Then rub it all over the face and leave for 15 minutes. Wash off with cold water to see a clear and glowing skin;
For tired eyes, place two slices of cucumber on your eyes and lie down in a dark room for 15 minutes. The eyes will soon be refreshed and the muscles will be eased up;
Tomato is another plant which has almost magical powers to cure various disorders. Tomato, because of its slightly pungent taste, aids digestion and cures flatulence. A bowl of fresh tomato soup, laced with pepper and salt, can settle a bloated stomach. Tomato puree can be used liberally in curries and other vegetable dishes to enhance their anti-toxic quality .Tomato is a tasty and natural anti-oxidant. On returning from the hot outdoors on a summer day, you can cut a tomato and rub it gently all over your face and arms. It soothes a sun-tanned skin and lightens blemishes;
Bitter gourd is, literally, a bitter medicine with sweet results. It is perhaps the best available plant to keep diabetes in check. Run two small bitter gourds in a juicer. Add a dash of salt and have it first thing in the morning. You can add a cup of water to thin the pulp. If you have a queasy stomach, you can start with small amounts of the gourd juice;
Blueberry is another diabetic-friendly fruit. You can have 15-20 blueberries during the day. Dried and powdered blueberries can be taken in the morning after adding some water to the powder to make it into juice;
Orange, a citrus fruit, has a  high vitamin C content. Orange increases immunity and also aids digestion. Orange purges a constipated stomach. Two oranges at bedtime is an effective remedy for constipation. In fact, this remedy thoroughly cleans out the alimentary canal, eliminating all traces of stale, undigested food. Oranges bring a glow to the complexion as well, making it supple and soft. Store the peels of a few oranges and dry them for a few days in the hot sunshine until they are crisp and dry. Grind them into a coarse powder. Take two teaspoons of the powder and blend with fresh cream. Apply this mask all over the face, neck and arms. It is very good for the skin, rubbing off dead cells, lightening blemishes. The pack removes sun-hardened skin and softens the skin as a whole. Oranges are also helpful in nausea and queasiness. Add a few drops of lemon juice to a glass of fresh orange juice. It stops nausea almost instantly.

With modern life has come stress. Lots of it. So the number of psychosomatic disorders is on the rise. It is not advisable to keep popping pills, to cure ailments like a headache, sinusitis, diarrhoea and skin rashes.

A two-year old's mother shared with this writer that her son had been suffering from a severe rash on his back, face and neck. She was offered a jar of pure sandalwood powder by this writer.

The advice: Mix a few spoons of the sandalwood powder in rose water and add  a few sprigs of saffron to it. Apply  the paste  on the affected area and leave  on for about 20 minutes. Then give the  child a bath. In two days the smiling mother reported that the nasty rash had disappeared. Sandalwood is a natural coolant. It also disinfects. Coupled with saffron, which is also cooling, it helped to stop the rash.

Turmeric is known to be antiseptic in nature. It is also used to cure inflammation on wounds. Bathe a wound and then disinfect with dry turmeric powder. In cases of fracture, have warm milk with a spoon of turmeric added to it. It hastens healing and fixing of bones. Turmeric smoothened in mustard oil should be applied on sprained ankles and elbows. Preferably, warm the oil and then apply it. A small bandage can be used to cover the sprained part of the body to keep it clean and warm. A sure and certain healing agent. A mixture of turmeric and honey three times a day helps to cure cough and a stuffy nose.

Herbs and plants are really a treasure of good health and longevity. One has to just reach out to Nature's bounty and one can cure the most vexing ailments. Your kitchen garden can churn out curative potions, mixes and juices. You just have to prepare them with care: in the right quantity and with the right ingredients.

With natural remedies becoming more and more popular, people are realizing that going back to what wise men followed thousands of years ago is, perhaps, the best way to be.

References and Further Reading
1. Jain Manisha. Natural Remedies: Plant Cures. Rupa & Co. 2002.
2. Jain Manisha. :Plants for Good Health. Rupa & Co. 2002.


Comments:
irene brown said..

Found this article very interesting, particularly information re
cucumber for acidity and sandalwood powder for rash. I will certainly buy
one of the books for further reading!

---
Post Your Comments: