Your Country

In an age of remote working and digital connectivity, more jobs involve sitting at a computer for hours at a time. But if you're looking for a more active career path – one that gets you out of the office, away from a desk and into a movement-filled routine – there are plenty of active jobs that enable a healthy lifestyle.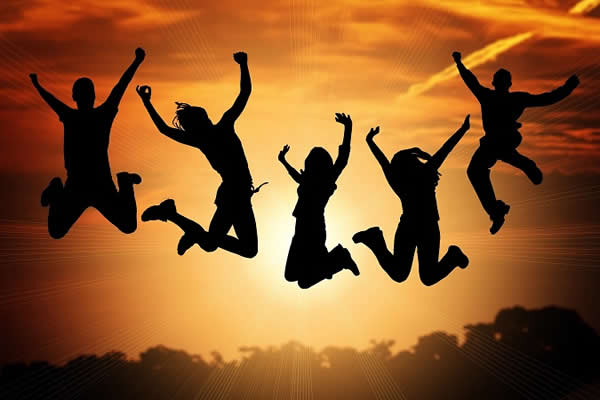 People Leaping for Happiness
Photo Credit: Pixabay
Whether you're job-hunting or just considering a career change, we've outlined some of the best careers for a more active lifestyle.
Gym Instructor: Dedicate Your Days to Safe and Effective Fitness
Becoming a gym instructor allows you to help others grow while keeping moving and gaining fitness yourself. Your role might include helping new members get to grips with equipment and techniques, or you could be leading group classes or working with individuals to help them hit their goals.
You'll be on your feet and keeping active for most of the day, and added benefits include working alongside a team of other fitness enthusiasts and meeting new people on the regular.
When it comes to the qualifications you need to work at a gym, you can easily gain your Level 2 Gym Instructor qualification in as little as 4-6 weeks. With this, you'll unlock plenty of opportunities. If you want to specialise further down the line, there are always more qualifications you can achieve to pursue different routes within the gym industry.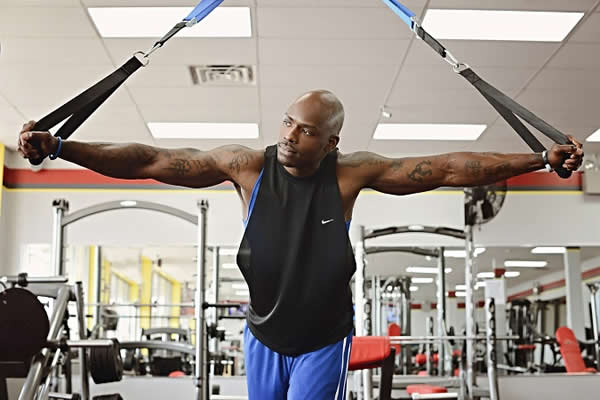 Personal Trainer: Help Others Hit Their Goals While Keeping Fit Yourself
Photo Credit: Pixabay
Personal Trainer: Help Others Hit Their Goals While Keeping Fit Yourself
Similar to gym instructors, personal trainers keep physically active while supporting others with their fitness journey. As a trainer, you might work within a gym or independently as a self-employed freelancer. Either way, you'll usually have control over your hours, the clients you take on and the types of training you focus on. You also get to set your own hourly rate and therefore gain greater control over your salary (here's a look at what personal trainers earn).
Personal trainers often have a fantastic work-life balance as a result, and their daily routine with different clients allows them to keep on top of their fitness while getting paid for it.
However, it's a solo career – you probably won't work with a team, so it's not as sociable as gym instructing.
Massage Therapist: Support Those in Pain with Movement
If you're interested in a career in the wellbeing and fitness space without engaging in intense exercise with clients, a massage therapist role could be a good option. You would need to train and become qualified, but then you could help people find relief from muscle soreness and sports injuries.
As well as giving massages (which will involve a lot of movement and being on your feet), you might teach clients how to carry out exercises to relieve or prevent muscle pain.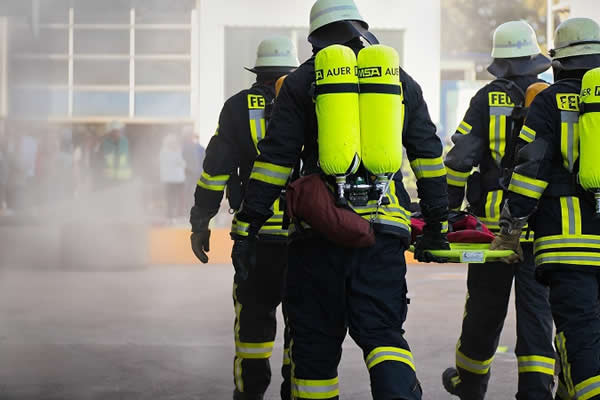 Emergency Responser – Firefighters
Photo Credit: Pixabay
Emergency Responder: An Adrenaline-Filled Role to Keep You on Your Toes
Emergency response roles, such as first responders, police officers and firefighters, all involve speed, strength and a certain level of fitness. You'll often be on your feet all day, and you might need to jump into action to quickly reach and care for those in need.
These roles are often very rewarding, although they involve long shifts and bear the brunt of budget cuts and public service politics.
Construction Contractor: Build Strength and Stamina at Work
There are hundreds of roles within the construction industry – many incredibly active. Construction roles involve walking, lifting and carrying materials, working with heavy equipment and operating machinery. It's a physically demanding sector, but there are many benefits to working in construction.
As well as keeping fit, you'll learn valuable and transferable skills. Plus, you may be able to choose your hours and determine your own work-life balance.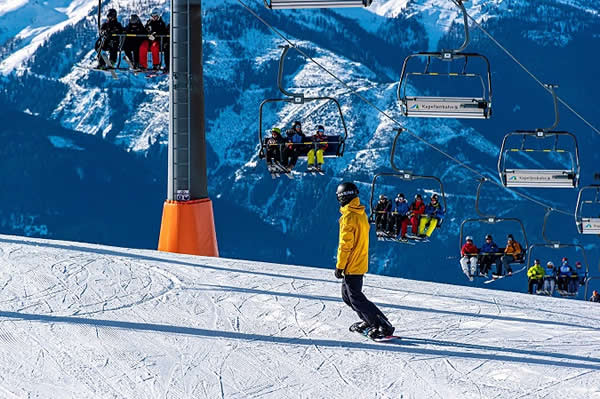 Seasonal Sports Instructor
Photo Credit: Pixabay
Seasonal Sports Instructor: Engage in Exciting Sports and Unlock Travel Opportunities
If you're a fan of seasonal sports – skiing in winter and windsurfing in summer, for example – an adventurous career option could be as a sports instructor.  This is a more flexible job choice that could give you the freedom to visit various locations around the world and refresh your day-to-day activities every few months.
Flight Attendant: Get Your Steps in While Flying around the World
A less physically demanding but still active career option involves taking to the skies. As a flight attendant, you'll get in plenty of steps carrying out cabin checks, tending to passengers' needs and taking part in safety procedures and drills. Plus, there's plenty of walking through airports to be done.
If you're looking for an active and exciting job option that involves seeing the world, this could be a perfect choice.
Farmer: Gain Fitness and Strength Working on the Land
Farming is the ideal industry for those who enjoy being outdoors. Farming roles vary, especially between small farms and large enterprises. But you could be doing physical tasks outdoors all day, tending to crops, cattle and stock.
You'll walk a reasonable distance each day, build strength operating machinery and equipment, and become far fitter than you would at a desk job.
There are hundreds of career choices that can keep you moving and help you achieve a healthy, physically active lifestyle. The above are just some of the options available, but they show that there are active career options for everyone – you just need to find the right path for you. By embarking on an active career, you can keep your mind and body healthy while making money doing something you enjoy.
Comments:
No Article Comments available
Post Your Comments: