Your Country

Until recently, getting health advice of any kind – whether on our blood pressure, cholesterol or general fitness – nearly always meant a trip to the doctor. But modern technology is helping to break down these barriers, and put people's health into their own hands.
Wearable and mobile health technology is a small market in the UK, but it seems to be catching on quickly. A 2015 study by Deloitte predicted that health apps will grow by 35% between 2014 and 2018, and wearables by 25%.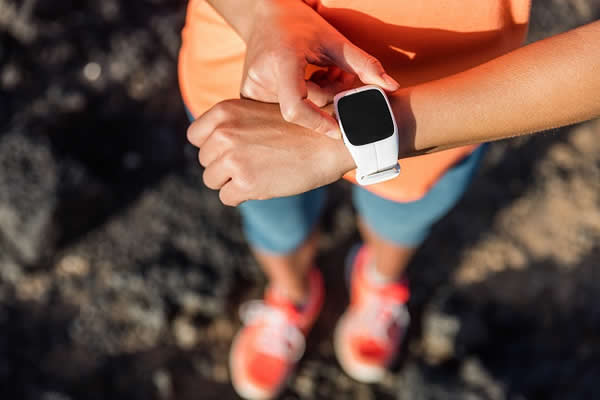 What is Wearable Tech?
These smart devices can record and monitor a wearer's heart rate, sleep patterns, caloric intake and many other vital signals, providing  information that people can act on. There are clearly many advantages to giving people the power to monitor their everyday fitness and wellbeing, as well as to manage chronic illnesses at their own convenience. Of course, a wearable isn't a doctor – and they shouldn't replace professional medical advice – but they can be incredibly useful tools to help people to eat, sleep and exercise better.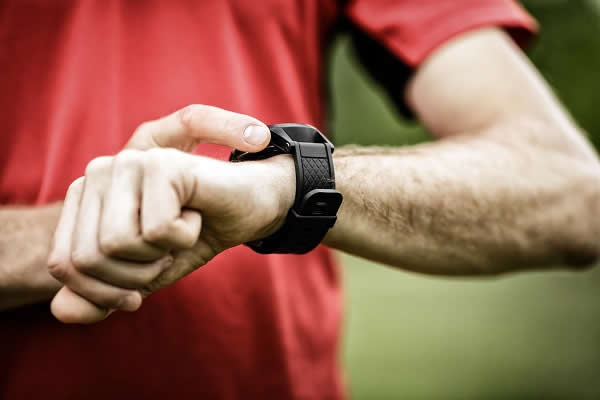 Watches and Wristbands
One of the most recognizable smart wearables, these devices often don't look too different to the average digital watch. But they're packed with sensors, accelerometers, altimeters and GPS that feedback a huge amount of information on what their wearer is doing – and how their body's reacting to it. Also known as activity trackers, they range from the simple and functional, like the Fitbit Charge, to more fully-featured devices like the Garmin Vivoactive. They're often supported by a companion smartphone app, which helps users keep track of a fitness regime – from counting the number of steps the wearer makes in a day, to the number of calories burned, hours slept and "intensity minutes" of high heart rate. Some are tailored towards particular sports, with features to count swimming strokes or cycling miles, while others are sold as all-purpose fitness devices.
Activity trackers are designed to promote healthier lifestyles – but how well do they actually work? These devices are still relatively new, and numerous clinical trials on their effectiveness have been launched, with many expected to be completed over the next year . However, a small study (of 212 people by RMIT University in Melbourne) found that activity trackers "can support improving physical activity levels and consequently reduce diabetes risk factors" and "seem more effective for people with higher risk factors (older, less physically active.)"
You don't have to be a fitness fanatic to get something out of wearables. If you have a healthy approach to eating, get a good night's sleep and do 30 minutes of exercise five days a week, these devices can help – see our article on 5 ways health tech can help you get fit.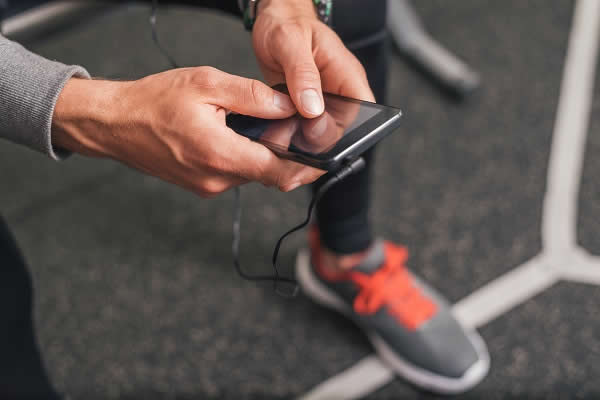 Smart Devices for Medical Conditions
Personal fitness is only one aspect of wearable technology – another use for these devices is for people with chronic illnesses or conditions, such as diabetes, asthma and hypertension.
Mobile health technology can also help people get the treatment they need quicker. For instance, they can quickly provide medical information on things like blood glucose levels, which a GP can use to make a diagnosis over the phone or online – something that would otherwise require a face-to-face visit.
iHealth Align, a glucose meter that connects with a user's smartphone, is one example of how smart devices are helping people to manage conditions by themselves. This device, which was shortlisted in our Health Tech & You Awards, also works as an automatic logbook – so you never need to worry about forgetting to record a reading.
The Withings Wireless Blood Pressure Monitor is designed for people managing hypertension, and quickly provides users with an assessment and history of their blood pressure on their smartphone. In the past, blood pressure testing generally needed to be done by health professionals, but – as in the USA – giving people the means to do it at home can be beneficial for a number of reasons. It's one of a number of devices that can help people to monitor their heart health – visit our Tech for your Ticker article to find out more.
High cholesterol can increase the risk factor for heart attacks and strokes. Devices like the Active Health Blood Pressure & Cholesterol Self Check Pack give people the ability to test their cholesterol levels at home.
These smart devices are not only convenient, but they can be enormously helpful for certain people – those with reduced mobility, for instance, or who find visits to the doctor's office intimidating.
Home Genetic Test Kits
Nutrigenetics – the study of how people's unique genetic makeup could inform their nutritional needs – is an emerging, and potentially very exciting branch of genetic science. We know that both diet and genetics are key factors in conditions such as diabetes, high cholesterol and obesity, so to combine the two in this way seems like a logical step – although the hard science underlying it is still being developed.
Products like Geneplanet NutriFit Personal Nutrigenetic Analysis provide the means for people to give a saliva sample, which is then analysed in the company's lab and used to produce a personalised brochure of recommendations for the customer's diet and lifestyle.
The Future of Smart Devices and Wearables
What's next for wearables? A 2014 report by PwC contained some interesting insights into the future of wearable technology, and what the public wants from it. Price points were a key concern, but the report suggests that some employers – driven by a desire for healthier, happier workforces – may be willing to subsidise the technology for their workers if it can deliver results.
Smart Fabrics
Another interesting point in the report is that wearables need to be "anchored in human-centred design" to truly break through. Although wristwatch-style designs are convenient and easy to use, the next step may could be to make the technology nearly invisible – either by integrating it into rings and earrings, or into clothing itself.
It's not hard to imagine that, as the technology gets smaller, the next generation of wearables will be truly "wearable" – the circuits and sensors embedded into your workout clothing and running shoes. In fact, so-called smart fabrics already exist, and as the cost of production comes down, we may see begin to see technology and fashion seamlessly intersect.
Implants
Meanwhile, there's evidence to suggest that the next step for chronic illness management may be even more integrated – in the form of implants that can constantly monitor a person's vital statistics, so that testing becomes as simple as loading up a smartphone app. In 2015, NHS clinicians at King's College Hospital began trials of a new glucose sensor that is inserted under the skin, completely eliminating the need to draw blood. The device was approved for use in February 2016.
The idea of implanted technology may make some of us feel queasy – but is it really any different to drawing blood several times a day to monitor blood sugar? As healthcare technology continues to get smarter, people become ever more empowered to manage their health at times and in ways that suit them – and this can only be a good thing for public health as a whole.
Further Information
For more information on health technology, please visit AXA PPP healthcare.
Comments:
No Article Comments available
Post Your Comments: