Your Country

In recent decades, running has experienced a slow-motion explosion in popularity, becoming the most popular form of exercise in the world. In the US alone, 19 million people completed running events in 2014, up 40% since 2010 (Running USA). In the UK, 3 million adults run once per month (Sport England, 2015), with 800,000 participating in marathons, half-marathons, or triathlons.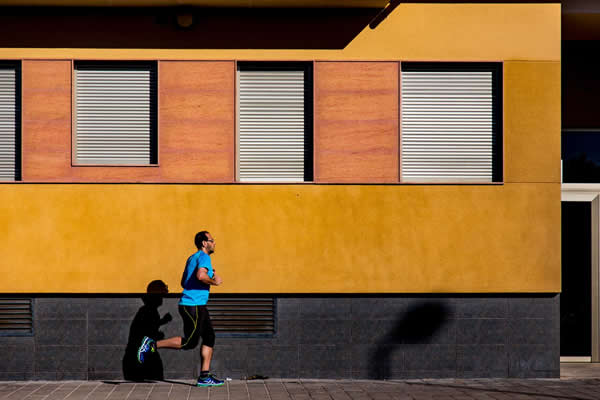 Our newfound desire to exercise comes from relentless medical advice telling us that it can help prolong our lives, reduce the risk of all sorts of diseases including cancer, and possibly even stave off dementia and Alzheimer's. But why running? Easy: it's one of the cheapest and most convenient forms of exercise. All you need is a pair of trainers and a T-shirt, no pricey gym membership is required. But that doesn't mean runners are satisfied. Just as we demand more sophisticated and exciting forms of technology, music, TV, and games every year, so the same is true of running. Traditional 5k and 10k races are failing to engage younger generations. That's why more people than ever are getting into triathlons, Color Run, Spartan Race, and Tough Mudder. These 'obstacle-course races' attracted a massive 4.2 million entrants in 2014, a 21x increase from 2010 (Obstacle Course World). And at the extreme end, there's growing interest in endurance races like the Ragnar Relay where teams run 200 miles over two days and one night, or the 140mile Ironman triathlon.
Likewise, apps like Nike Run Club, Strava, and Runkeeper addressed our desire for more data about our runs, but even they are growing stale - there's only so much interest a split graph can hold for everyday runners. That's where fitness games like Zombies, Run! have come in, an iPhone and Android app that provides runners with motivation through thrilling gameplay and story, created by Six to Start and Naomi Alderman.
Over 3 million people have downloaded Zombies, Run! since its launch in 2012, awaiting the release of new audio missions every week with the eagerness of die-hard Game of Thrones fans. It's hardly surprising that Zombies, Run!'s story has been so captivating, given that lead writer Naomi Alderman won the Orange Prize for New Writers, and guest writers have included Margaret Atwood and Joanne Harris. In the same vein, the massive popularity of Pokemon Go demonstrates just how powerfully games can motivate people to move more.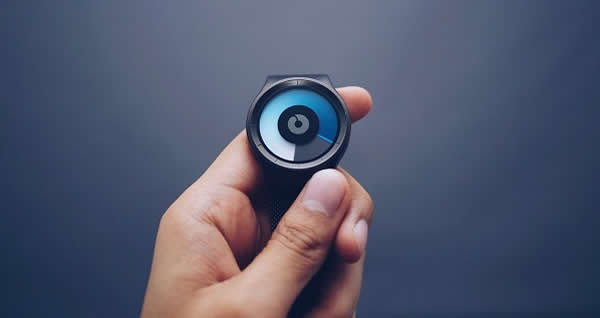 What can we expect in the future? There are two trends we can identify today. Firstly, wearable devices such as the Apple Watch and Android Wear are rapidly growing in power every year, adding GPS tracking, heart-rate sensors, cellular connectivity, and longer-lasting batteries. They're still not compact or affordable enough for many, but within three years they'll be more powerful and completely independent of phones. Avid runners have their eyes on even more sophisticated technology like smart vests and trainers that measure blood pressure, breathing rate, and even the shape of your stride.
Secondly, we're seeing the rise of 'virtual races' that allow entrants to run wherever and whenever they want. In 2016, runDisney launched its first 'virtual running' events, completely selling out in the blink of an eye. And the Zombies, Run! Virtual Race series, which dynamically injects audio storytelling and music into races, has attracted over 15,000 entrants globally in under two years. These races combine the best of both worlds - the feeling of running as part of a group, with the accessibility and convenience of running along your favourite trail whenever suits you. The creators of Zombies, Run! have brought their expertise to their new Racelink platform, which now powers the British Science Association's "Run the Solar System" 10k virtual race, and Macmillan Cancer Support's "Spy Virtual Race", both launching in March 2017.
Looking further into the future, augmented reality smart glasses and contact lenses will allow us to transform how we see the world, just as headphones can transform how we hear it. Imagine having your friends or a virtual trainer running beside you wherever you are, or running away from actual zombie hordes! The potential is massive, which may explain why companies like Apple and Magic Leap are pouring billion of dollars into the technology. Likewise, once virtual reality headsets are cheaper, sweat-proof, and fully wireless, they could transform running on treadmills.
It's tempting to see these high tech developments as being fads, but the truth is that people are drawn to running because it genuinely improves their physical and mental health. In the end, it doesn't matter whether you're happy running without any electronics, or prefer being  chased by zombies in a virtual race, as long as you're motivated to lace up your trainers and get moving!
Comments:
No Article Comments available
Post Your Comments: