Your Country

We've all experienced the feeling of discomfort when our digestive tract is giving us trouble. You may suffer from bloating, food intolerances, or other digestive issues such as constipation or IBS.
Master Oh, a South Korean energy expert, who has an international client base and a clinic in central London, explains:
"The digestive system is located in the centre of the body which is where all the energy channels come together. This area is where we hold most of our stress and emotions and these can wreak havock with our energy system and block the natural flow of Qi through our body.
"In order to have a healthy digestive system and good metabolism our energy channels need to be open and we need to have enough energy to support the digestion, absorbtion and elimination processes."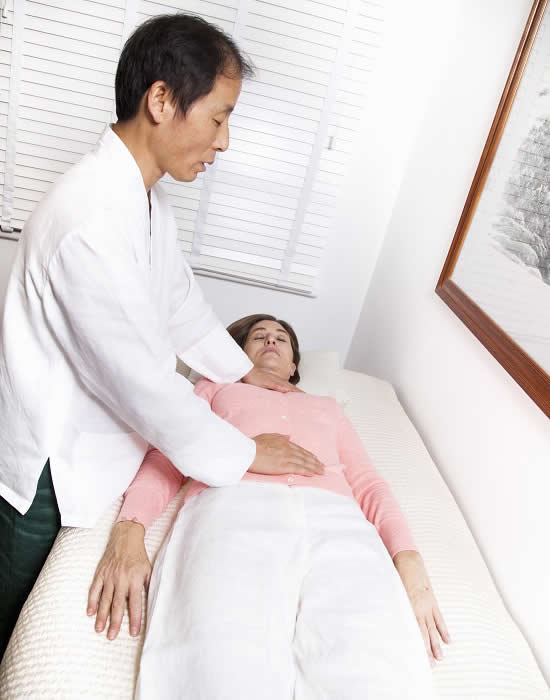 In Eastern medicine, it is widely understood that human beings have a complex energy system made up of 12 main energy channels called meridians. We also have two different types of energy supporting our emotional and physical health. The first is the energy that we are born with -  Qi. Qi energy is like our battery which has to last over 100 years. The other type of energy, which is more like the fuel, is the energy we receive from food and water, and this energy is renewable, whereas Qi is not.
Our bodies rely on the natural flow of of Qi to be able to digest food and extract the physical energy we need from it. When our Qi is blocked and/or depleted, energy is unable to circulate around the body and one of the first areas to get affected tends to be digestion.
Energy blockages are created as a result of some of the following factors:
1. Emotions
Strong emotions, such as stress or fear, can cause an energetic response which disrupts our natural state. When this occurs, the energy system tends to shut down, creating a blockage that we have to learn to open. Over time, the continuity of the same emotions can lead us to no longer being able to open these blockages ourselves, and needing outside help.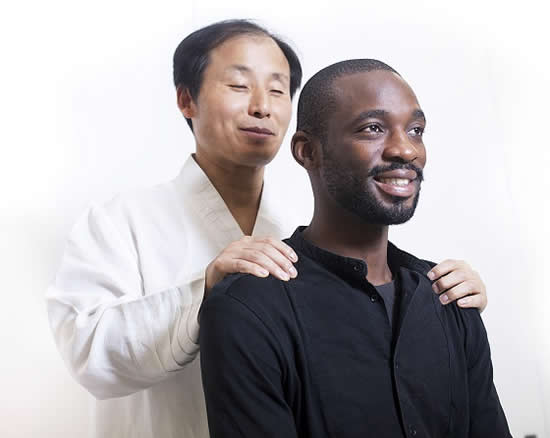 2. External Factors
An energy blockage can be caused by everyday external factors in the outside world that disrupt our natural state, such as changes in temperature, pollution and the surrounding energies of others.
3. Inherited Energy Patterns
Energy patterns passed down from generation to generation cause the deepest energy blockages, because they have been with us all our lives. Just as we inherit our parents hair or eye colour we also inherit their energy patterns and with it the blockages that run in the family. If digestion problems run in your family it is likely that you have blockages in this area which come from many generations back.
If you are struggling with Digestive issues, it's a good idea to check if you have been experiencing increased levels of stress in recent time or if you have deep-seated emotions such as fear or anxiety that have been running in the background for as long as you can remember. Also it's a good idea to review your energy levels, have you been more tired of late? Do you feel exhausted when you wake up in the morning? Do you sometimes feel you are running on empty?
Digestion problems are extremely common nowadays, but are easy to avoid. Master Oh, who has received beneficial results in relieving digestion problems, suggests it's a good idea to have energy treatments as soon as you start experiencing problems, to prevent low levels of Qi, energy blockages and avoid developing other problems later on in life.
Whatever the cause of the digestive issues may be, Master Oh's energy treatment can help by opening the energy blockages and replenishing the energy system with Qi. This gives the body the strength it needs to carry out all the physical functions including with digestion. It relieves pain, alleviates bloating and starts to support the digestive tract to digest better. After a treatment you can expect to feel happier, more energized, and with a new zest of life. A plus that comes with better digestion!
Further Information
To find out more about how to improve your digestion with power of Qi, and a Master Oh energy healing join us here: www.masteroh.com
Comments:
No Article Comments available
Post Your Comments: