Your Country

Devastating Effect of Covid-19 upon the Complementary Therapy Industry
Covid-19 has had a devastating effect on the complementary therapy industry and it is particularly hard when you are a self-employed sole trader. As a result, the question all complementary therapists have pondered since the start of this pandemic has been "what is going to happen to my business and when can I re-open?" As a society, we don't like change but one thing is for certain – the world has changed and we are going to have to adapt as a result. This does not mean that you need to lose hope though. I have read so many therapists posts on social media that say they are confused and frustrated and are thinking of giving up their practices. Stay strong because we can adapt and you will be able to work again. Remember why you got into this profession in the first place and that is to help and support others. All those clients out there still need you and probably even more now. So, hang tight!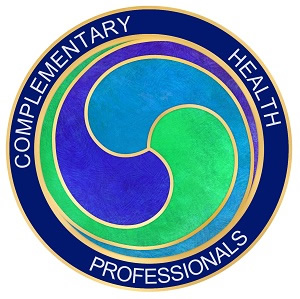 I help to run one of the professional associations, Complementary Health Professionals (CHP), and we have been advising our members with updates on the information that is currently available. However, this is changing all the time and because we have all never been in this situation before, information is sketchy. We were able to categorically confirm that whilst the two metre social distancing rules were in place that all professional insurances would be invalid. This article was written for publication in Positive Health Magazine in the middle of June 2020 and at this time, we were advising our members with ideas for preparation for returning to work, with the earliest possible date being the 4th July. This was based on the Government Roadmap Guide, last updated on 15th May, that we felt put us in "Step 3". By now most of you will have no doubt read that and the Prime Minister will be releasing a statement on the 25th June regarding Step 3. This date was never set in stone because it all depends on the "R" rate of infection staying low. Each category of business has a "taskforce", led by a Government minister and each of these has to look at the individual challenges for each industry sector in terms of easing lockdown restrictions. Our industry will probably be one of the last to reopen because we have close contact with our clients and as a result, there is a higher risk of transmission of Covid-19. So, it could be late July before we can reopen, which is when this publication is due to be released. Another document updated 5th June at the time of writing: https://www.gov.uk/government/publications/further-businesses-and-premises-to-close/further-businesses-and-premises-to-close-guidance  categorised us in "Assembly and Leisure" and referred rather unfortunately to Spas and "massage parlours" in this document. Many of us have written to the Government to complain about that particular turn of phrase. Despite our industry being quite distinct and allied to mainstream healthcare, it does feel that we have been largely ignored and I think this has exacerbated the anger and frustration complementary therapists have felt.
The Rules for Osteopaths and Physiotherapists
I have received many emails from therapists wanting to know why their local osteopath and physiotherapist was open for business and we could not. I have gone to great lengths to point out that although they are legally able to open, this is under very controlled and limited circumstances, plus they are statutory regulated professions, unlike us and as such, there is more control and potential recourse should a therapist break any rules as they could be struck off their respective registers and not be allowed to work again. This is a quote directly from the General Osteopathic Council (GOsC) website
"Only essential, urgent or emergency services should be delivered, and many routine NHS services are now suspended for public protection. We are advising osteopaths to use professional judgement in determining whether it is appropriate to see patients and to carefully consider the guidance about staying home and saving lives. We are also advising osteopaths to consider seeing patients by video call or talking over the phone instead."
Osteopaths who open for face to face appointments are expected to comply with strict hygiene and PPE requirements. There is no "back to normal" here. Physiotherapists are under similar restrictions and can only see someone with a serious pathology or where their condition would lead to hospitalization without physiotherapy intervention. They have to justify why they are seeing each and every patient and have to adhere to very strict guidelines around hygiene and PPE.
Complementary Therapists
Our role as complementary therapists is not to see people who are in such serious need of treatment. Anyone who has a serious acute medical condition we would always refer to seek medical attention. Our role is to support clients with chronic conditions and to help maintain health and wellbeing for their physical and mental health. Clearly, we are hugely important, which is why our profession is so popular with our clients who are willing to pay for treatment to assist their healthcare. We probably help prevent visits to the GP and in therapies such as massage and other bodywork modalities, we help people get out of pain so that they can return to work and normality. Exceptions maybe in sports therapy and certain light touch therapies where therapists do treat acute injuries.
We are not statutory regulated within the complementary health profession and this is something I am sad about. I have written about this on many occasions in articles in Positive Health Magazine and other places. We do have some voluntary self-regulation, and this is somewhat helpful in terms of using therapies within the NHS, but does not go far enough to give us the credibility we deserve and full adherence to the training and operational standards we need. However, I am very grateful that the Complementary and Natural Healthcare Council (CNHC) has tried to position us on the list of essential therapeutic circumstances and are doing what they can to support our industry during this challenging time.
Free COVID-19 online courses on OpenWHO
https://www.youtube.com/watch?v=hj3ZyN0FR84&feature=emb_logo
How to Prepare to Return to Work
What we have advised our members is how to prepare in advance for when the time comes, and this includes completing some training about Covid-19. There are free courses available from the World Health Organisation (WHO) on the virus and infection control that we have recommended. Although they are not completely relevant to our profession, they do give you adequate information and more importantly, CPD certificates that you can print off to assure your clients that you are taking their safety very seriously for when you can reopen. There are lots of people offering online courses at the moment but what better one than the World Health Organisation? You can find the link here: https://www.who.int/emergencies/diseases/novel-coronavirus-2019/training/online-training?fbclid=IwAR03sOg5STxr0qtCjDgDOux78M4ejU50TYbrYJW
Another important preparation is the completion of a risk assessment. As a therapist, you will have been trained on the importance of risk assessments and should have this built into your safety data for your clinic anyway. Now you need to think completely differently because you will need to do a full wipe down of everything a client touches between each session. We have recommended that you do a walk through and think about everything a client will touch and make changes where possible or put on your list to wipe down. We estimate that you may need up to 30 minutes between clients to clean everything ready for the next one. You will also have to think about waiting rooms and social distancing and ensuring that you never have an overlap between your clients.

Complementary Health Professionals is one of the associations that is a member of the General Council for Soft Tissue Therapies (GCMT) and they have compiled a 27-page document of resources for massage therapists, which can be adapted for use by all the complementary therapies. You can find this here: http://www.gcmt.org.uk/documents/GCMT-Resource-Pack-A-Return-to-Work-June-2020.pdf . In it, we are being told that even with all the changes it will not be safe for the foreseeable future to work as a mobile therapist or in office visits where we cannot control the environment. You will need to update your client declaration on your consultation record form and the above-mentioned resource pack will help.
What about PPE – Won't this make me Look Too Clinical?
One of the advantages of our industry is that although we may call ourselves clinical therapists to differentiate ourselves from beauty therapists, we work largely in non-clinical environments. Where we do work in cancer or maternity support within hospitals etc., we still attempt to create calmness and a less sterile atmosphere so that people can feel more relaxed. Naturally, therapists are worried about working in full protective gear and how this will affect their treatments and the responses of clients. I think it is the fear of having to work with PPE that has led to many therapists thinking of giving up their practices. However, maybe this will help. Your clients will be used to seeing people walking around shops, on public transport and outdoor spaces in masks. Remember what I said at the beginning – this is a new world and everything has changed. Masks are associated with safety and the prevention of spread of infection. So, if you are wearing a mask, your client will see this as you being responsible and not that you are being in some way distant or unapproachable. You may not want to wear an apron if you are a bodywork therapist but again, consider safety and infection cross contamination issues. You could put on a clean tunic for every new client. I know many are worried about environmental factors but there are reusable masks and environmentally friendly aprons and gloves that can be obtained. You are going to be doing a great deal more washing than before because you will not be able to use couch paper – as we cannot use porous materials.
When should I Start Booking Treatments Again?
You may have started doing this already by the time this edition comes out but maybe not. It all depends on the guidelines we receive in the coming weeks – and months, depending on the rate of the spread of infection. Hopefully, we will not see a second spike despite the breach of social distancing rules seen in early June. Obviously, you are going to struggle to fit everyone in who wants an appointment with you – although I think hairdressers may have a more difficult time of it! You can of course put in extra hours per week if you can but you will have to see less clients in a day than you normally would in order to facilitate the 30 minutes cleaning regime in between each client. You are also going to have to factor in additional costs of PPE and washing, as well as not seeing so many clients that may affect your prices. The most important thing is that you can assure your client that you are doing absolutely everything to keep them safe. That said, when booking them in, you will have to send them a pre-screening checklist. A report from WHO this week has stated that "Asymptomatic spread of coronavirus is very rare" so checking someone for actual symptoms seems prudent. I also suggest sending an email outlining everything you have done to prepare your treatment room, including details of training and your new policies for keeping everything as clean and as safe as you possibly can. Explain that you will be wearing PPE so it is not a shock. We assume we will be required to wear facemasks but we will have to wait and see. Encourage your clients to book in again and benefit from their treatments.
Many therapists have said that they will probably wait until August or September before starting up again in order to be clear on guidance and be absolutely sure on what is required. Many have told me that their clients are mainly over 60 and are afraid of potentially exposing them to the virus. Clearly, many older people will also be frightened to venture out since the UK Government asked everyone over 70 to stay home before lockdown measures were imposed because they are at greater risk. There may well be restrictions for the elderly population even after our lockdown has been lifted. One thing is for sure; 2020 is not going to be business as normal but we can and will adapt to a new normal and do it with our client's best interests at heart and with continued passion for our therapies. We will continue to make a real difference to the quality of people's lives and who knows, maybe this will be a catalyst for further regulations and acceptance of the complementary health profession. If you would like to find more about Complementary Health Professionals, our website is www.complementaryhealthprofessionals.co.uk .
Comments:
No Article Comments available
Post Your Comments: