Your Country

When a colleague mentioned to me the possibility of Bio-hacking the ageing code and a new area of research called nutrigenomics, my interest was really peeked!
Having looked at the Wikipedia definition: Bio-hacking can refer to: Nutrigenomics, using nutrition to hack (take control of) human biology.
Bio-hacker: Changing input to obtain and different output, up regulating gene expression, flip back on switches to make your body work to its optimum levels!
I was even more intrigued and researched further
http://vimeo.com/245045112   Claregharvey: Interview on Protandim: Password is Ireland
We all know about the negative effects of free radicals, oxidative stress on our bodies and how Oxidative damage is generally now accepted as one of the main causative agent in the manifestation of ageing-related health issues. Oxidative stress is essentially an imbalance between the production of free radicals and the ability of the body to counteract or detoxify their harmful effects through neutralization by antioxidants
As a visual image: if you liken it to an apple turning brown when exposed to air, likewise our cells can 'rust' when we breathe due to oxidative stress, a process caused by the free radicals in our system, Free radicals are the unstable molecules that damage or 'oxidize' cells throughout the body in a process that we call oxidative stress.
It's the overproduction of free radicals that can cause oxidative damage to bio-molecules, (lipids, proteins, DNA), that may eventually leading to many chronic long term and possibly life threatening diseases such as atherosclerosis, cancer, diabetics, rheumatoid arthritis, post-ischemic perfusion injury, myocardial infarction, cardiovascular diseases, chronic inflammation, stroke and so on.
So why can't we escape the damage of free radicals?
Continuing the image of an apple browning and the free radicals which are the molecules that cause rust. In a way, ageing can be defined as the rusting of the body from the inside out;  as the body goes through its normal functioning process it naturally creates free radicals especially when we:
Breathe toxins in the air, and the world is becoming more polluted not less;
Have any kind of stress in life; however hard we try it is hard to avoid stress;
Drink, smoke or need to take prescription drugs;
When we exercise drastically, too much or to extremes also create stress on the body;
Even when we expose the skin to much sun, the ultraviolet rays from the sun break down the elasticity and collagen found in our skin causing damage.
The problem is that our body's ability to fight against ageing decreases as we get older. Especially in comparisons to when we start out, when we're young, vibrant and our body is full of life and vim, it's capable of producing antioxidants on its own without external help. Antioxidants are the primary line of defence the body uses against free radicals. This is why is important to maintain high levels of antioxidants in the body.
Sadly as we grow older, over time the body produces fewer and fewer antioxidants; as these free radicals accumulate in the body they damage cells, damage DNA and cause skin deterioration, ageing making it harder for to cope and fight against disease.
One way the body takes care of repairing damage is to signal the production of antioxidant enzymes or survival genes through something known as the Nrf2 pathway. Nrf2 is a powerful protein that is latent within each cell in the body, unable to move or operate until it is released by an Nrf2 activator.
Nrf2 is a basic leucine zipper (bZIP) protein that regulates the expression of antioxidant proteins that protect against any oxidative damage that is triggered by injury and inflammation. Several drugs that stimulate the NFE2L2 pathway are now being studied for treatment of diseases that are caused by oxidative stress.
So understanding the importance role of the Nrf2 pathway, to our health maintenance and well being, it makes sense to explore what nature can provide to counteract or even stimulate the body's natural ability to switch on or activate what it needs to defend itself against free radical/oxidative stress.
And this is now a leading edge area of medical research, that has been carried out over the last 40 yrs by the award winning research scientist Dr Joe McCord, a world-renowned pioneer in Free Radical Biology and the pioneer in the area of  Nutrigenomics.
Dr McCord looked to natural medicine from traditional Chinese and Ayurvedic medicine which had been used empirically for thousands of years with great success, to see if it can help to clean and protect our internal environment. After much research into adaptogenic superior herbs such as Turmeric and Ashwagandha, he was able to prove that a synergistic balanced formula of certain specific  herbs when combined together in the correct ratio had the unique ability to act as an activator of the Nrf2 pathway in the cells, which in turn stimulates the body's natural chemistry to make its own anti-oxidants, creating a cascade of Antioxidant enzymes such as Superoxide Dismutase, CAT and Glutathione.
This patented product called Protandim which has its roots in Free Radical Biology, has been proven to clear free radicals and oxidative stress in the body by 40%; to date is the only supplement clinically proven to reduce oxidative stress in humans by an average of 40 percent in 30 days. This product that has been the subject of at least 22 independent peer reviews and is cited on PubMed - the National Centre for Biotechnology Information in the USA.
Protandim consists mainly of a blend of 5 herbal ingredients in a unique synergistic blend designed specially to activate the pathway.  
Milk thistle (Silybum marianum) extract (225 mg);
Bacopa (Bacopa monnieri) extract (150 mg);
Ashwagandha (Withania somnifera) root (150 mg);
Green tea (Camellia sinensis) extract (75 mg);
Turmeric (Curcuma longa) extract (75 mg); 
Are the ingredients are wild crafted harvested in their natural pure environment;
Nrf2 Synergizer is 100% Vegetarian, free from gluten, wheat, dairy, gelatine and yeast.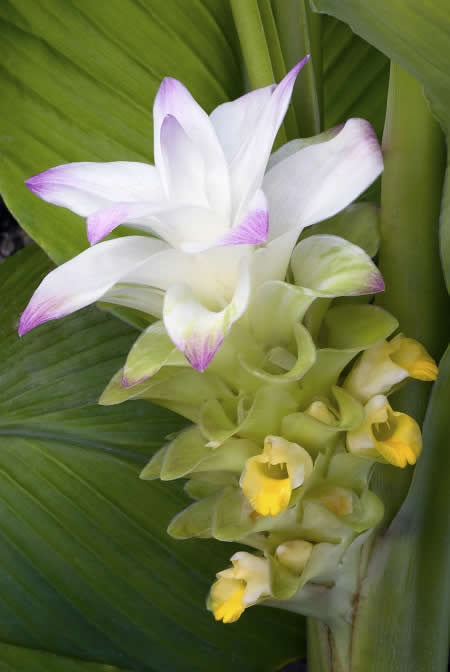 turmeric-flower-curcuma-longa-true-edible
http://www.dreamstime.com/stock-images-turmeric-flower-curcuma-longa-true-edible-image59397554
Turmeric is one of the essential main ingredients of Protandim. It is found from the root of Curcumeric longa plant, which is widely available in Southern India and Indonesia. Turmeric is commonly used as a remedy for various health diseases. Needless to say, it has a lot of health benefits to offer.
Turmeric Promotes Proper Digestion by improving our metabolism while maintaining our normal intestinal flora. It also prevents bloating while improving the body's ability to absorb and digest fats. 
Anti-Ageing Properties - Turmeric helps cleanse the liver by making it function at its best so that it eradicate toxins the body efficiently. It also helps to increase the flow of bile so that the body can flush out toxins and free radicals. As we know free radicals are the main causes of aging. With a healthy functioning liver, the body can eradicate deadly toxins and free radicals to keep you looking younger, feeling healthier and build a strong immune system. 
Anti-Cancer Properties - One of the best health benefits of turmeric is its ability to fight cancer cells. It's said to help the body inhibit the process of transforming healthy cells into tumour cells. More so, effectively deteriorates mutated cancer cells in order to prevent spreading active cancer cells throughout the body. 
Designed to:
Combat oxidative stress through an Nrf2 activation process;
The ability to neutralize free radicals, significantly reduce oxidative stress through an Nrf2 activation process;
Nf2 also helps regulate survival genes. These genes enable cells to survive when they come in contact with free radicals and other oxidants that promote aging and inflammation;
Helps increase levels of Glutathione in the body by 300%;
Helps increase levels of Catalase in the body by 54%;
Helps increase levels of SOD in the body by 34%;
SOD and Catalese are powerful antioxidants enzymes produced by the body that play an important role on a healthy skin and body.
Being comprised of a unique blend of phytonutrients, (natural plant ingredients), this science-based, research-backed formula that has been tested and validated by renowned universities and institutions.
So we can now say "Ancient Medicine truly meets Modern science"!
Having worked for many years in the complementary medicine field, it's been specially important to have to hand not only a product that can activate the body's natural chemistry to work more efficiently and effectively, for ourselves as healers but also as a vital support for clients in conjunction with the other therapies or treatments indicted, in my case Flower Essences through which in combination I've seen a marked speeding up the whole restorative processes.
Protandim holds several studies and peer reviews in some of the best and renowned universities around the USA:
Harvard Medical (DMD)
University of Florida
Glamorgan University, Wales
University of Kentucky
University of Minnesota (Diabetes)
Vanderbilt University
University of Toronto/St. Michelle's Hospital, Canada
Virginia Commonwealth University (Heart Disease)
Michigan State University (Diabetes?)
University of Kentucky
University of Colorado
Louisiana State University (Cancer)
University Hospital, Brno, Czech Republic
 Mexican Institute of Social Security, Mexico City
Sahigrenska University Hospital, Goteborg, Sweden
Ohio State University
PubMed.org: search for studies under the keywords "Oxidative Stress" and "Protandim"; there are over 8,000 peer review studies documented on PubMed about the supplement.
Anti- Ageing and Oxidative Stress Study – Several studies on Protandim show the supplement to reduce oxidative stress by up to 40%.- University of Colorado;
Skin Care Study - Protandim helps reduce skin tumours by 33%. Louisiana State University;
Heart Disease and Cardiovascular Study - Protandim helps enhance heart functions promoting a stronger cardiovascular system- Virginia Commonwealth University (Heart Disease);
Nrf2 Activator Study – Protandim is recognized as a Nrf2 transmitters, helping switch ON protective genes in the body- Virginia Commonwealth University;
Muscular Dystrophy Study – Protandim helps reduces oxidative stress in muscular dystrophy;
Protandim Glutathione Study– Protandim helps increases levels of Glutathione in the body by 300%.
It was estimated that to get the same levels of antioxidants in Protandim we have to drink 87 glasses of red wine, and 375 oranges; this is about 120 capsules of vitamin C tables (500mg) every day to minimize the effects that free radicals have in our body daily.
References
Oxidative stress in health and disease: the therapeutic potential of Nrf2 activation.
https://www.ncbi.nlm.nih.gov/pubmed/22020111
https://www.sciencedirect.com/science/article/pii/S0098299711000501?via%3Dihub
The Effect of Protandim Supplementation on Oxidative Damage and Athletic Performance - Full Text View - ClinicalTrials.gov
https://clinicaltrials.gov/ct2/show/NCT02172625
Protandim, a fundamentally new antioxidant approach in chemo-prevention using mouse two-stage skin carcinogenesis as a mode.
https://www.ncbi.nlm.nih.gov/pubmed/19384424
The chemo-preventive effects of Protandim: modulation of p53 mitochondrial translocation and apoptosis during skin carcinogenesis.
https://www.ncbi.nlm.nih.gov/pubmed/20689586
Petrochemical activation of Nrf2 protects human coronary artery endothelial cells against an oxidative challenge.
https://www.ncbi.nlm.nih.gov/pubmed/22685617
The Dietary Supplement Protandim® Decreases Plasma Osteopontin and Improves Markers of Oxidative Stress in Muscular Dystrophy
https://www.ncbi.nlm.nih.gov/pmc/articles/PMC2926985/
Further Information
Please visit Flower Essences for further information and to purchase Protandim.
Comments:
No Article Comments available
Post Your Comments: