Your Country

Cupcake Day aims to raise valuable 'dough' for the Alzheimer's Society to fund their expert research and life-changing care and support services for those affected by dementia.
What is Dementia
Dementia is the broad term used to describe a number of different conditions affecting the brain. Alzheimer's disease is the most common cause of dementia and is thought to affect more than 520,000 people in the UK. 
Alzheimer's is a progressive condition, which means the symptoms develop gradually over many years and eventually become more severe. It affects multiple brain functions with symptoms including memory loss, difficulty in learning new information, difficulty in planning or making decisions, becoming confused, disorientated or delusional, having hallucinations, speech and language problems, mobility issues, personality changes, low mood and anxiety.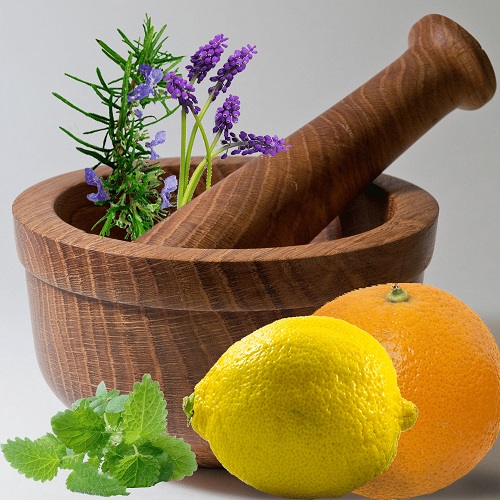 Aromatherapy and Dementia / Alzheimer's Disease
Various small-scale studies have been conducted into the benefits of aromatherapy for dementia and Alzheimer's with encouraging results. It is thought that certain oils can help to improve sleep, cognitive function and memory, and decrease anxiety, agitation, aggression and other psychotic symptoms. It is also thought that the physical act of massage (touch) can have a calming and soothing effect.
In a 2009 study involving 28 patients, a blend of Lemon and Rosemary essential oil was diffused in the morning from 9am to 11am and a blend of Lavender and Orange was diffused in the evening from 7.30pm to 9pm. The Lemon and Rosemary blend was to activate the sympathetic nervous system to strengthen concentration and memory, whereas the Lavender and Orange fragrance was to activate the parasympathetic nervous system to calm the patients' nerves. At the end of the study significant improvement in cognitive function was observed following the aromatherapy treatment, along with some significant improvement in concept understanding and the ability to form abstract ideas. Some improvement in movement was also noted.[1]
In a 2002 study, involving 72 patients with severe dementia, 36 patients were exposed to Melissa essential oil over a period of 4 weeks. The oil was blended into a base lotion that was massaged into the patient's faces and arms twice a day. A control group of 36 patients were massaged with a placebo (sunflower oil). 60% of the group receiving Melissa treatment experienced a 30% reduction in clinically significant agitation. The quality of life indices also improved significantly in the essential oil group, with patients engaging in more constructive activities and spending less time socially withdrawn.[2]
In another study in 2007, the inhalation of Lavender essential oil was tested on 70 Chinese adults with dementia. The patients were split into two equal groups. The first group was exposed to Lavender inhalation for 3 weeks and the second group was exposed to sunflower oil. Patients then switched groups for the final 3 weeks. The study concluded that Lavender was effective as an adjunctive therapy in alleviating agitated behaviours, particularly where patients were vulnerable to side effects of psychotropic medications.[3]
How to Use these Oils
Base Formula's aromatherapist, Nicole Barton, offers a couple of suggestions on how to use these oils to best effect.
To help uplift the mood and boost memory add 3 drops of Bergamot, 2 drops of Lemon and 1 drop of Rosemary oil to an essential oil diffuser. Diffuse earlier in the day in short bursts for up to 15 minutes.
To help connect with loved ones mix 3 drops of Lavender and 3 drops of Sweet Orange essential oil into 20ml of Grapeseed oil. Use for massaging areas such as hands, feet or back, working with gentle strokes in a direction towards the heart.
Massage helps stimulate the production of endorphins that help to reduce stress and agitation, lift the mood and reduce pain. It can also have beneficial effects on sleep quality and the immune system.
References
Daiki Jimbo, Yuki Kimura, Miyako Taniguchi, Masashi Inoue, Katsuya Urakami. Effect of Aromatherapy on Patients With Alzheimer's Disease. Psychogeriatrics. 2009 Dec;9(4):173-9.
Ballard CG, O'Brein JT, Reichelt K, Perry EK. Aromatherapy as a safe and effective treatment for the management of agitation in severe dementia: the results of a double-blind placebo-controlled trial with Melissa . J Clin Psychiatry 2002; 63: 553-558.
Pamela Wan-ki Lin, Wai-chi Chan, Bacon Fung-leung Ng, Linda Chiu-wa Lam. Efficacy of aromatherapy (Lavandula angustifolia) as an intervention for agitated behaviours in Chinese older persons with dementia: a cross‐over randomized trial. Int J Geriatr Psychiatry. 2007 May;22(5):405-10.
Comments:
No Article Comments available
Post Your Comments: