Your Country
Pandemic phenomena are powerful detrimental influences that are cosmic in origin, and were understood as such by 'The Powers That Be' in ancient times. 
The means of transmission of Pandemics may be more complicated than the medical scientists understand as there might be indeed a numinous component – The Morphogenetic Field – to do with the dissemination of the Pandemic debacle.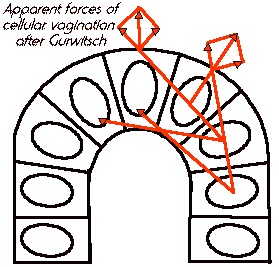 A. G. Gurwitsch [Alexander Gawrilowitsch Gurwitsch] analysed the embryonic development
of the sea urchin as a vector-field, as if the proliferation of cells into organs
were brought about by putative external forces.
The Pandemic's purpose, if there is one, as is the occasional major war between nations, is a reminder to humanity of its vulnerability and a way it [humanity] may be shown that it cannot 'take all and everything for granted'.   These disruptive events are a 'wake-up call' to galvanize us into reducing and even eliminating our tendency to feebleness and sentimentality – weak tendencies in us that manifest and develop within peacetime.
Fecklessness also, from which many of us suffer, is generated when we as the people are not dramatically challenged sufficiently at certain junctures in our lives and, on a bigger scale, in our nation's destiny, to counteract the increase in this sort of irresponsible behaviour.
Also, such worldly horrible events are nature's way of ridding the world of its dross.
Nature is not sentimental, its purpose is to try to keep the animal and the vegetal STOCK in good health.  Thus, the need for a cull every so often, as our histories reveal is inevitable.  
As I said, nature is not sentimental. This bigger viewpoint should be held in mind to accept this inevitable way of how things pan-out – to grasp this way of thinking helps to make the matter less personal.
In peace-time and in ordinary times, we humans are lulled into a false sense of 'being looked-after' and as life has become easier in modern times we all enjoy a measure of protection by courtesy of The State. This is a good thing of course, but the downside is a false sense that pushes us into somnolence – somnolence that has descended on most of us, and sadly we seem to be unaware of this detrimental phenomenon. 
Even so, we Homo-sapiens have sustained and tolerated over many thousands of years, the vagaries of life.  This has to mean that we are wanted and needed and that there is a force (God-like if you wish) that returns us to the good and to the liveable and sustainable times.  
We as a species are probably the most successful to have been able to survive for so long – and still going-strong in this curious and amazing existence.  An existence, even so, in which we are forced to play:  
Russian Roulette !
Comments:
No Article Comments available
Post Your Comments: