Your Country

The Dove Clinic for Integrated Medicine
Experts in Treating a Range of Chronic Conditions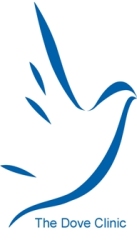 Company

The Dove Clinic

Address

The Old Brewery, High Street, Twyford, Hampshire SO21 1RG

Address1

19 Wimpole Street, London W1G 8GE

Contact

Val Hallett

Telephone Number

Tel: 01962 718000 Fax: 01962 717060

Email

Other Email

Website

Other Website
Welcome

The Dove Clinic, based in Twyford near Winchester and in Central London, offers integrated therapies for a wide range of illnesses and conditions. "Your good health through integrating complementary and conventional medicine to treat the body as a whole."
The Clinic specialises in the treatment of:
Allergy and Intolerance
Angina
Chronic Fatigue Syndrome
Life Threatening Illness
IBS
and undertakes consultations in other areas of chronic illness.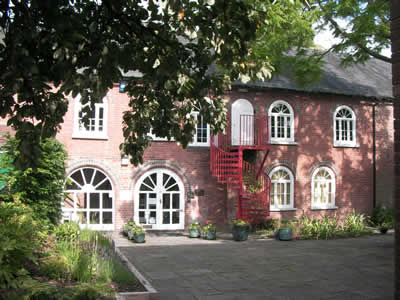 Treatments & Services
We are just a telephone call away.
You may come to see us as a private patient either in Twyford at both locations. We also operate a weekly clinic on Tuesday in Wimpole Street.
All our consultations with the medical practitioners are made via our reception (tel: 01962 718000) on an appointment basis.
Each consultation with the doctor takes place individually in a private room. Please feel free to be accompanied by a relative or friend.
Our waiting areas provide complimentary drinks and newspapers
We endeavour at all times to respect the privacy and dignity of all our patients with the policies and procedures we have in place re Data Protection and Patient Information as well as individual facilities on each of our sites.
All enquirers to the Clinic receive a Welcome Pack with all the details of the Clinic and information relative to their condition.
Charges are per item of service. Time is allowed for that service and the actual time taken may be a little longer or a little shorter than the time allocated, depending on individual circumstances.
We ask all our patients to pay after each appointment, and for dispensed items ordered between treatments, to pay in advance. We accept cash, cheques and payment cards.
Please notify reception staff if you have any mobility problems offer appropriate advice as some parts of the Clinic have more restricted access.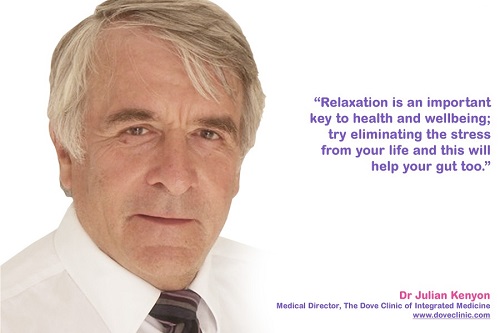 About Us
The Dove Clinic offers a wide spectrum of complementary treatments and therapies, delivered by a dedicated team of professionals, under the direction of one of the leading experts in the field; Dr Julian Kenyon.
The Dove prides itself on having a number of staff member who have been with the Clinic for many years - and several who have been in post since its inception in 2000.
Dr Julian Kenyon is Founder-Chairman of the British Medical Acupuncture society in 1980 and Co-Founder of the Centre for the Study of Complementary Medicine in Southampton and London where he worked for many years. He is also Founder/President of the British Society for Integrated Medicine and is an established authority in the field of complementary treatment approaches for a wide range of medical conditions.

Nursing Team

- The Dove has four nurses and one health care assistant who adminster the treatments offered by the Dove.  All treatments take place at the Dove's Twyford treatment centre
Management Team - Practice Manager David Webb and Assistant Practice Manager Val Hallett look after the day to day operation of the clinic including ensuring scompliance with policies and procedures which are a requirement of teh Clinic's CQC registration
Admin Team - The team of Receptionists, Dispensers and Secretaries are there to ensure good communication with patients is maintained and that medicines and supplements are available in a timely manner.