Your Country

The Alexander Technique at Bloomsbury
Centre of excellence for the Alexander Technique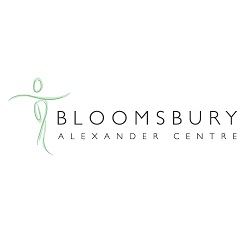 Company

Bloomsbury Alexander Centre

Address

Bristol House, 80a Southampton Row, London WC1B 4BB

Contact

Natacha Osorio

Telephone Number

020 7404 5348 ; 020 8374 3184

Email

Other Email

Website

Other Website
The Bloomsbury Alexander Centre - lessons, courses, workshops on the Alexander Technique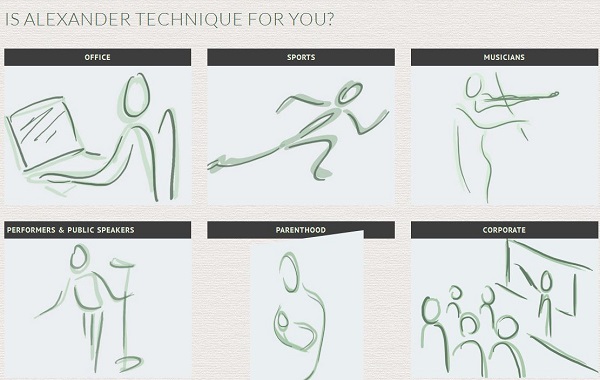 What Is Alexander Technique?
A method of self-development, the Alexander Technique helps us become more aware of the way we move in our everyday activities. Learning the Technique helps us improve our awareness of muscle tension, balance and posture. Worrying about deadlines, attending important meetings or rushing to pick up the children from school, can lead to physical and mental strain. Over the years, the accumulated stress may cause illness, physical discomfort and common aches and pains.
Teaching the Whispered Ah!
"Whatever your age or ability, the Technique can help boost your performance in any activity and relieve the pain and stress caused by postural habits, like slouching or rounded shoulders." https://alexandertechnique.co.uk/alexander-technique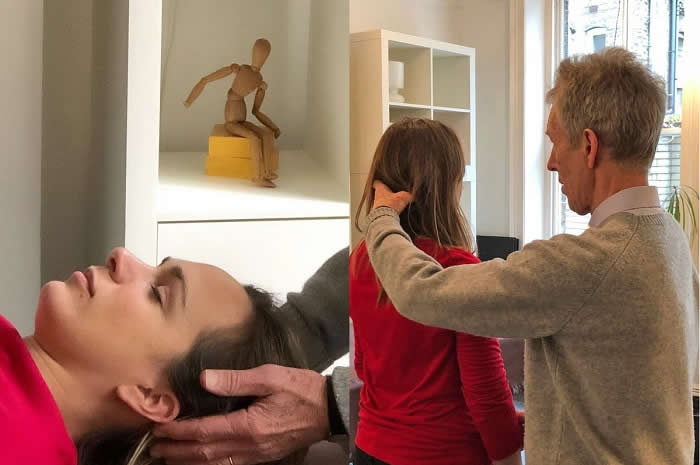 One-to-One Lessons with a Qualified Alexander Teacher
The best way to learn the Alexander Technique is by taking one-to-one lessons with a qualified teacher.
WE OFFER THE FOLLOWING EVENING COURSES:
Our four-week introductory evening course takes place on Wednesdays  7:00 – 8:30 PM. This course is designed to give a grounding in the basic fundamentals of the Alexander Technique and provides an ideal introduction for those new to the Technique. Each course is limited to four participants
WEEKEND INTRODUCTORY WORKSHOPS
We offer one-off introductory workshops on Saturdays and Sundays.
INTRODUCTORY LUNCHTIME SESSIONS
Every Wednesday and Thursday lunchtime we have an introductory session. The aim is to give a basic explanation and demonstration of the Alexander Technique in an hour.
It was due to the problems Alexander had with his own voice which prompted his own research into vocal production and led to the creation of the Alexander Technique. Voice production is therefore one of the core applications of the Technique.
CYCLING AND ALEXANDER TECHNIQUE
Cycling is an increasingly popular activity. There are all kinds of cyclists: the around-town commuter, the racing cyclist and the touring cyclist.  The Alexander Technique has something to offer all cyclists.
We are experienced in delivering presentations at conferences, one-off workshops for staff training days and longer term courses for companies.

With a background in the performing arts, Natacha Osorio has been teaching the Alexander Technique since 1991, when she qualified as a teacher at the Constructive Teaching Centre for Alexander Technique in London.
Over the years, she has worked extensively in her private practice, teaching people from all walks of life. She has also worked in various drama training institutions including Central School of Speech and Drama and Mountview Academy of Theatre Arts.
This has given her the opportunity to investigate, develop and practise the Alexander Technique in relation to vocal and physical work. She has also been able to exploit her experience in pregnancy and childbirth when teaching the Alexander Technique.
In 2006, she became Director of The Bloomsbury Alexander Centre and the Bloomsbury Therapy Centre. She is also experienced in giving talks at conferences, leading staff training events and in organising and delivering workshops and short courses for the corporate world.