Your Country

Penny Crowther, London Nutritionist
Helping you reach your health potential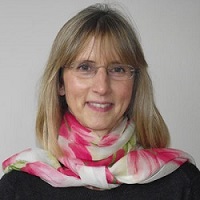 Contact

Penny Crowther

Telephone Number

07761 768 754

Email

Website
Penny Crowther DN Med MBANT NTCC qualified as a nutritional therapist in 1997 and has seen hundreds of clients at her practices in SW15. She has written for Positive Health, Families, Green Farm, Health Matters, The Health Times and contributed to articles for the Daily Telegraph, The Times Literary supplement, Pregnancy & Birth, Marie Claire, has been featured in the Daily Express, Daily Mirror and on local radio. She is a current member of the BANT (British Association for Applied Nutrition and Nutritional Therapy) and formerly sat on their ethics committee. 
Helping you reach your health potential
Experienced London nutritionist Penny Crowther has been in clinical practice for 20 years. Penny has been featured in the national press (including the Daily Express and the Daily Mirror) for her work with nutrition for fertility and is the author of many nutrition articles.
The food you eat affects every cell and system in your body. It optimises how you look and feel. The right nutrition can make the difference between feeling just "okay" and feeling in top form, both mentally and physically.
What is a balanced diet?
We are constantly being advised to eat a "balanced diet" and many people think they are following one. Most of us know the basics of healthy eating but very few people actually eat a truly healthy diet containing optimal levels of nutrients. The main problem is that the concept of a "balanced diet" is too vague and unspecific. In addition, there is the idea of a "therapeutic diet" which makes use of the latest scientific knowledge to support the management and prevention of various health problems. We are bombarded daily with an unprecedented amount of information on diet and nutrition from many different sources. Whilst useful in some respects, it can be overwhelming and lead to confusion. Would you try to fix your own car? No, most people would take it to a mechanic. Many people have found that the most effective approach is to receive an individually tailored wellness plan to fit their particular health picture
Penny's approach to health is holistic, and takes into account emotional, mental and environmental factors as well as nutrition. She studied many complementary therapies before training as a nutritionist which provides a broad foundation of knowledge. She is dedicated to personal and professional development and frequently attends lectures and seminars to keep up to date with the latest scientific nutrition research. Penny may be contacted on Tel: 07761 768 754;   penny@nutritionistlondon.co.uk   www.nutritionistlondon.co.uk
Please note that nutritional advice is not a substitute for medical advice and treatment or visiting your GP or Health Professional.