Your Country

NeuroCranial Restructuring with Dr Dean Howell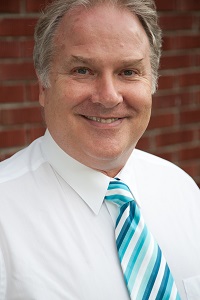 Company

Dr. Dean Howell - NeuroCranial Restructuring® and Health Optimization Center™

Address

San Diego,California, USA & London

Telephone Number

1-888-252-0411 ( Toll Free ); Timings - 9.00 am - 5.00 pm

Other Email

Website

Other Website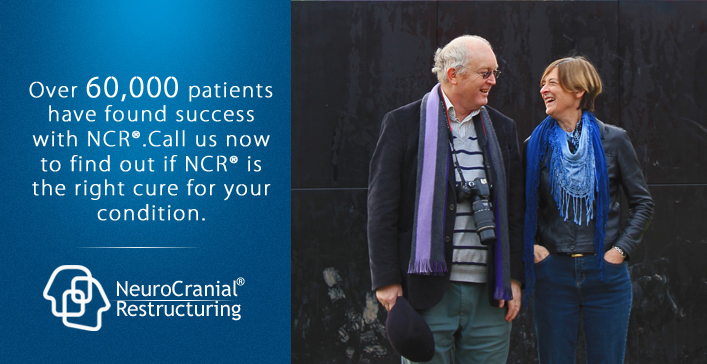 LOOK YOUNGER - FEEL BETTER - THINK CLEARER - WITHOUT DRUGS, COSMETIC SURGERY OR EXERCISE!
NEUROCRANIAL RESTRUCTURING IS THE KEY
WHAT IS NEUROCRANIAL RESTRUCTURING?
Drawing on his extensive training as a naturopathic physician, Dr. Dean Howell combined deep muscle massage, craniopathy, Reiki, and Bilateral Nasal Specific Therapy, creating an exciting new treatment designed to correct the physiological imbalances caused by trauma, compression and misalignment. Find out more

WHY NEUROCRANIAL RESTRUCTURING?

Once the skull is in alignment, the body responds in kind, adjusting itself to the optimized position of your skull, with improved weight distribution, proper spinal alignment, and proper limb function. It is this optimized structural state Dr. Dean Howell helps you achieve and maintain. Learn more

BENEFITS FROM NEUROCRANIAL RESTRUCTURING
You can improve your appearance and health—without surgeries, without drugs, and without spending additional years and dollars seeking a solution. NCR brings together an innovative treatment technique and time-tested medical technology.
Find out more
Interview of Dr. Dean Howell, ND, developer of NCR from NCR Doctors on Vimeo.
MIGRAINES AND HEADACHES ARE THE EASIEST CONDITIONS TO TREAT WITH NEUROCRANIAL RESTRUCTURING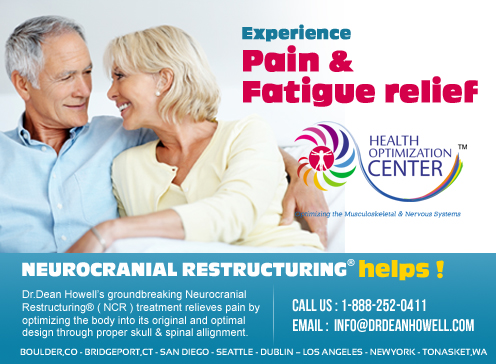 Patients who had been abandoned by the medical profession as hopeless cases has improved beyond their wildest expectations with NeuroCranialRestructuring®. NeuroCranial Restructuring is Safe, Simple, Powerful & Painless and has been used successfully to treat patients of all ages (From a newly borne baby to a 90 year old woman with miraculous results that has never been seen or documented before).
Some of the most common Ailments/Disorders fully treatable with NeuroCranial Restructuring® Therapy include:
Anxiety and Nervousness
Arthritis, Bursitis and Rheumatism
Attention Deficit Disorder, Dyslexia, Hyperactivity and other Learning disabilities
Cerebral Palsy, Concussion and other Head injuries
Depression and Obsessive-compulsive disorder
Down's Syndrome and Dystonia
Ear infection and Deafness
Glaucoma, Double vision and other Vision problems
Headaches, Head pressure, Migraines; Insomnia
Low energy, Fibromyalgia, Chronic fatigue
Muscle spasms, Neck and Shoulder pain
Orthodontic stress, Bruxism, Osteoporosis, Parkinson's disease and Tremors
Phobias, Poor concentration and Focus
Relationship difficulties
Sciatica, Kyphosis (hunchback), Lordosis (swayback), Scoliosis (spiral spine), Military spine & other Back problems
Seizures, Sinusitis, Sleep Apnea, Snoring, other Breathing and Sinus disorders
Strokes, Tinnitus,TMD, TMJ (mouth, head and jaw pains)
Vertigo and other Balance problems and Whiplash Syndrome
Wrinkles (NCR replaces a face lift)
London Treatment Dates
Dr Howell comes to the UK - London - 3-4 times a year; his next series is scheduled for July 16-19 2016 and will be probably held at the Lucerne Clinic -  www.lucerneclinic.co.uk    Schedule an appointment today (for London)