Your Country

Alyssa Burns-Hill PhD, Holistic Hormone Specialist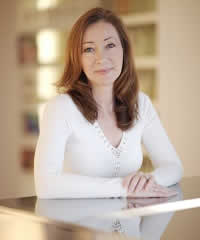 Address

Suite 2.8, The Lido Medical Centre St Helier, Jersey, JE2 7LA, UK

Address1

Harley Street and International Skype Clinics

Telephone Number

01534 522151

Email

Website

Other Website

Alyssa Burns-Hill PhD MSc FRSPH MIHPE is an internationally recognized natural health Hormone Health Specialist and a scientist and practitioner of health in its broadest sense.  She works with many people around the world, helping them rediscover not only good health naturally, but also a better understanding of themselves.
Her background in health stretches over 20 years and includes published books, articles and videos as well as national TV appearances. Since a diagnosis of breast cancer in 2001, and the choice not to be treated with drugs and radiotherapy, her understanding of health took on a different perspective that included the importance of learning about it through the lens of hormones.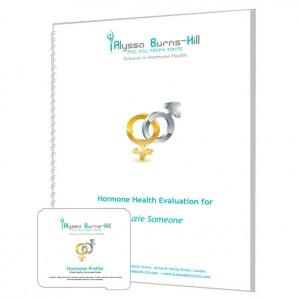 Alyssa's academic background in health promotion (MSc) includes the study of psychology, sociology, epidemiology, communications, and health promotion theory and practice. Her PhD research focused on "Holistic healing from breast cancer through the lens of hormones: Synopsis and synthesis".  Her research led to the development of a person-centred health care model, which can be very revealing guided through hormone testing and evaluation.
Awards, Professional Memberships and Other Work
Recipient of the 2007 CAM Award for Outstanding Contribution to the Community
Fellow of the Royal Society of Public Health
Member of the Institute of Health Promotion & Education
Member of British Association for Counselling & Psychotherapy
Member of the Complementary Therapists Association
Member of the Guild of Health Writers
Hormone Health Specialist for the CMA (Complementary Medical Association) - www.the-cma.org.uk
On the Advisory Panel for Thyroid UK (a non-profit organisation) - www.thyroiduk.org.uk
Alyssa works with people on the personal level at her clinics in Harley Street, Jersey and an international virtual clinic where she continues to inspire people to better health and well-being.   Clinics and Consultations