Your Country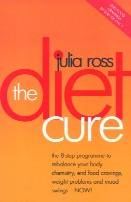 |The breakthrough programme to rebalance your body chemistry, end food cravings and achieve your natural ideal weight – NOW!
I enthusiastically recommend this book to all nutritional practitioners, physicians and all individuals who wish to understand the biochemical/metabolic bases underlying many common health problems, including conditions involving allergies, hyper- or hypo blood-sugar levels, hormonal imbalances, yeast and parasite infections, thyroid levels, psychological mood swings and eating disorders.
This gem of a "fat" (>420 pages) book is literally packed with important, authoritative and up-to-date nutritional, clinical and biochemical information. The advisory board for the book includes Daniel Amen, MD, clinical neuroscientist, psychiatrist, expert in the field of brain imaging, Kenneth Blum, Ph.D., professor of pharmacology and biological studies, expert in genetics, neurochemistry and brain nutrition, Timothy Kuss, Ph.D., clinical nutritionist, and Richard Shames, MD, international expert on holistic approaches to the diagnosis and treatment of metabolic and weight dysfunctions, and author of The Thyroid Connection.
The book is packed with clinical case studies of real people who have (usually) been putting their bodies through biochemical and metabolic torture for many years, through their horrendous diets – junk foods, drugs (caffeine, alcohol, tobacco) and diet aids (sweeteners, diet carbonated drinks) which so many in the industrialised world consume. Issues covered range from the benefits and harm of the various kinds of fats, nutritional deficiencies caused by diets with excess sugar, too little fat and too little protein, the various amino acids which can overcome cravings and addictions to chocolate, sweets and other foods which we crave, and nutritional approaches to balance hormonal and brain chemistry imbalances.
In particular, the chapters regarding food allergies, hormonal imbalances, depleted brain chemistry and low thyroid function are outstanding. There are important research results which ought to be more widely disseminated, including evidence that soybean products in large doses inhibit the thyroid's ability to product its primary hormone T4, that boosting thyroid function may enhance your fertility, and that cabbage, spinach, rutabaga and turnip can inhibit the thyroid. The author also describes how certain amino acids can help to stop cravings and symptoms: L-glutamine (sweets, starches and alcohol); 5-HTP (combats low serotonin, irritability, depression and insomnia); St John's Wort (helps to raise serotonin levels); gamma amino butyric acid (GABA, helps muscles relax); D-phenylalanine (DPA, helps stop chocolate and NutraSweet cravings); L-tyrosine (caffeine cravings). She also lists a variety of safe foods (eggs, soups, pulses, protein, vegetables, whole grains) and anti-yeast, anti-fungal foods (avocado, broccoli, brussels sprouts, cabbage, cinnamon, cloves, collards, lemon, garlic, kale, onions) and supplements (grapefruit seed extract, oregano, ginger, Pau d'arco and coconut) to combat yeast infections.
The author argues cogently and responsibly about the need to observe and monitor our symptoms, how to assess any imbalances (via very user-friendly questionnaires), and how to work with nutritionally-oriented practitioners to reverse even long-term symptoms. She argues sensibly and pragmatically to test for hormone levels prior to starting to use hormonal creams or oestrogenic herbs and to continue to monitor and re-test hormone levels at regular intervals.
There are recommended levels of nutritional supplements, master plans for shopping, countless recipes for every type of cuisine, schedules for your own nutritional programme and a wide range of resources listed, regarding information to read and where to buy supplements. Positive Health and www.positivehealth.com are not listed; I expect to see that remedied in the second printing of this excellent book, worth every penny of its £12.99 price.
Reviewer

Publisher

Michael Joseph

Year

2000

Format

Paperback

Price

0

Isbn

0-7181-4397-3