Your Country

Zero Balancing I and II in Costa Rica
with David Lauterstein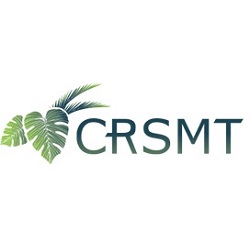 Start Date

Nov 28, 2021

End Date

Dec 08, 2021

Company

Costa Rica School of Massage Therapy

Telephone Number

1-800-770-9893

Email

Other Email

Website

Zero Balancing I and II in Costa Rica
2021 DATES
November 28th – December 8th ZB I & II
November 28th – December 3rd ZB I only
December 3rd – December 8th ZB II only
Dates include 2 days for arrival and departure.
This class in Costa Rica (November 28th-December 8th with a day off in the middle for exploring Samara and its wonderful beachfront) is additionally special in that Zero Balancing is usually taught in two segments separated by months.  In this very special class, ZB I and II will both be taught, giving you in 8 class days, the entire Zero Balancing Core Protocol!  And, for people who've previously studied ZB, you are welcome to join in the ZB II portion of the curriculum (December 3rd-8th).
https://www.youtube.com/watch?v=24Ls6_LueRw&t=2s
Zero Balancing I and II with David Lauterstein in Costa Rica
We are musculo-skeletal beings, yet most therapists focus only on the muscular side of that equation. That addresses only half of that system!  Zero Balancing – by adding a mindful focus on the bones, key joints, and the energy flowing through them, as well as on the soft tissues associated with them – for the first time, also gives you access to the deepest layer of the person – who they are in their bones – thus Zero Balancing adds a much-needed wholeness to your work and your clients' experience.  Zero Balancing is the missing piece in the world of bodywork and bodymind therapies.
David Lauterstein

David Lauterstein has studied with Dr. Fritz Smith for 33 years and been a ZB faculty member for 25 years.  He has taught trainings internationally and nationally since 1983.  In 1989 he co-founded The Lauterstein-Conway Massage School in Austin, Texas. He is the author of three books on advanced bodywork, "Life in the Bones:  A Biography of Dr. Fritz Smith and Zero Balancing" (Upledger Institute), "The Deep Massage Book" and "Putting the Soul Back in the Body". He is one of the most highly respected educators in the massage and bodywork realm, inducted into the Massage Therapy Hall of Fame, awarded "Teacher of the Year" by both the AMTA and the Alliance for Massage Therapy Education. His background prior to massage therapy was in philosophy and music composition. He is the composer of the massage music CD, "Roots and Branches." He is perhaps the foremost world proponent for teaching massage and bodywork as both an art and a science.
PLAYA SÁMARA, COSTA RICA
Location
Playa Samara is a perfect paradise for massage therapy continuing education in Costa Rica. The town is nestled in the beautiful green hills of the famous Nicoya Blue Zone on the Pacific Coast of the peaceful Central American nation.
Highlights
Enjoy strolling the streets of the small downtown area and visiting the many local and international restaurants, bars and discos, and cute gift shops. The beautiful and tranquil Samara Bay is surrounded by miles of palm tree lined white sand beaches and provides a perfect and safe location for kayaking, snorkeling, surfing, SUP, and swimming as well.
Accommodation
Enjoy simple and comfortable accommodations in our Costa Rican style bungalows tucked away in the heart of Playa Samara just seconds from the beach. Each 2 or 3 bedroom bungalow is fully furnished with a fully equipped kitchen, bathrooms and living room. Single or double bedrooms are available as well as studio apartments. Enjoy the swimming pool, lush gardens, WiFi access, hot water showers, and fans. A/C is available at an additional charge.