Your Country

The Essence of Clinical Aromatherapy Int. Seminar
Virtual Event Organised by Rhiannon Lewis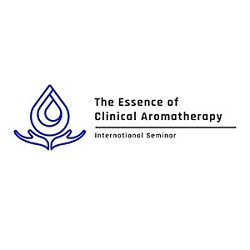 Start Date

May 21, 2021

End Date

May 22, 2021

Company

Essential Oil Resource Consultants EURL

Address

Les Achaps 83840 La Martre, France

Contact

Marie-Ann

Telephone Number

Tel: 00 33 483 11 87 03 Mobile: 00 33 632 39 58

Email

Other Email

Website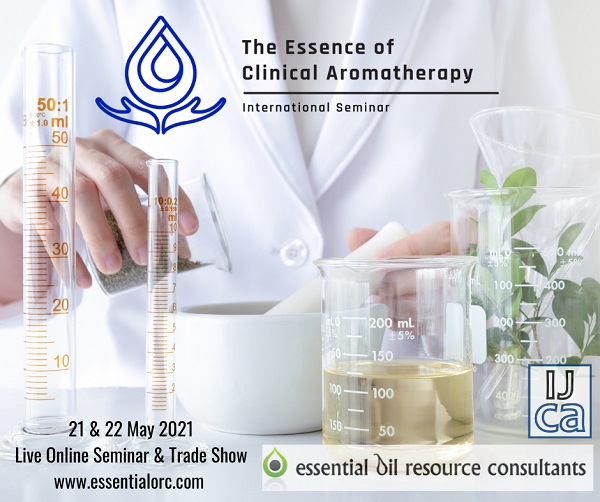 VIRTUAL EVENT Organised by Rhiannon Lewis
Director of Essential Oil Resource Consultants,
Editor Int'l Journal of Clinical Aromatherapy
21 & 22 May 2021
08.00-20.00 GMT+1
VIRTUAL EVENT
Are you interested in clinical aromatherapy or are already working in clinical settings with essential oils? This event is your main educational resource for 2021!
The International Journal of Clinical Aromatherapy together with Essential Oil Resource Consultants are following up on the success of their recent conference, botanica2020 with the launch of another major international seminar of clinical aromatherapy for 2021.
The third edition of the 'Essence of Clinical Aromatherapy' international seminar will be held 21st & 22nd May 2021 via a professional virtual conference and trade show platform. The first two events of this seminar series were hosted at the Royal Marsden Hospital in London in 2017 & 2019.
The focus of this third seminar is on the application and integration of essential oils in clinical settings including hospital, hospice, aged care facilities, acute care, neurology, paediatrics and psychiatry. Along with live lectures from 17 international experts plus at least 10 on-demand presentations, the event also provides live networking and the opportunity to connect directly with suppliers of essential oils and related products in the virtual trade show.
Rhiannon Lewis, host and organiser of this event says
"Clinical Aromatherapy is evolving at a fast pace and our knowledge and skills need to remain in step. The importance of staying current and learning more about our art and science can never be overemphasised. Hosting the Essence of Clinical Aromatherapy Seminar online in 2021 provides more opportunity for participants to attend from around the world. This important seminar thereby gives the global clinical aromatherapy community a dynamic platform and opportunity for sharing, sourcing products, learning and rich exchanges."
For general information about the event please mail Marie-Anne: clinical-aromatherapy@eyas.co.uk