Your Country

Medica Health - Theragem® Crystal Light Therapy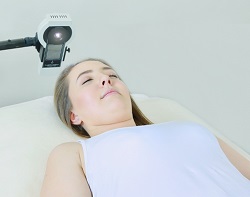 Start Date

Ongoing

Company

Medica Health International Ltd,

Address

Lancashire House, The Sidings Business Park, Whalley, Lancashire, BB7 9SE, UK.

Telephone Number

+44 (0) 1254 245013

Email

Website

Other Website
Accessing Awareness – Foundation – 1 day
Accelerating the Quantum Universe inside Yourself – Basic – 2 days
The Art of Quantum Healing – Advanced – 2 days
Medica Health International invites you to join our certified, accredited CPD trainings, which will provide you with a wonderful mixture of Theragem knowledge, science and practical work. These two day seminars are a perfect way for you to experience Theragem for yourself with some of the highlights including Elation and Spleen sessions, alongside Assemblage Point Re-connection. You will learn little known facts such as the Healing Cycle and how to build up effective sessions in minimum time, which you can explore in your daily routine.

Our Theragem Training comes in a new Three step approach; Foundation, Basic and Advanced to help attendees develop their skills and knowledge of Theragem from the groundwork level up to the top of their profession.

Therapists who attend all training courses consistently report a better understanding of the physical, emotional, mental and spiritual terrain on a deeper level for optimum homeostasis as well as their own benefits to their personal development. Please contact our Medica Team at training@medicahealth.org for dates and countries not mentioned on the list below, the details given can be subject to change, so be sure to contact us beforehand and book your place as soon as possible.
1 - 2 October 2016 - UK
Theragem Level II Advanced Training, Lancashire – North West of England  Request More Information
5-6 November 2016 - Germany & Switzerland
Theragem Level I Basic Training – Zurich, Switzerland  Request More Information
Book your place in our seminars!
Payments can be made via our safe and secure PayPal service, please  click here