Your Country

Energy Works CPD Training Courses and Seminars
Professional Practitioner, Accredited CPD Courses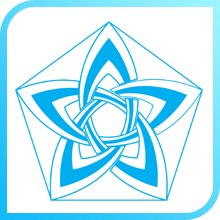 Start Date

Ongoing

Company

Energy Works

Address

40 Lees Lane, Southoe St Neots Nr Huntingdon Cambridgeshire PE19 5YG

Contact

Anna Jeoffroy

Telephone Number

01480 404946

Email

Website

Other Website

Welcome to Energy Works Training Courses and Seminars.
We specialise in Professional Practitioner and accredited Continued Professional Development Courses.
We run courses regularly in London, Cambridgeshire/Bedfordshire borders and Newcastle but ring us to arrange a course in your area. The caring professions are notoriously hard on our emotion health. When we are continuously supporting, helping and caring for others we have a 'duty of care' to ourselves to ensure that we have safe and effective ways to deal with stress and emotional issues that come up.

You are what you think ...... are you? Is it quite as simple as that, perhaps not! Sometimes as much as we try to be positive the negative chatter continues and things don't improve. The truth is we are what we feel. So change your feelings and you change your experience.

With tools and techniques to change the way you feel, you are able to change your life or at least your reactions to life.

Our courses are designed to inform, enlighten and inspire you, whether a therapist already or thinking of becoming one. Energy Works has a range of trainings to help you to facilitate yourself and others in your journeys.
Carry on Caring
This is our latest course designed especially for Carers.
Next Course - 24th February 2017 Sarum College, Salisbury 9.30 - 4.30
This course has a very special introductory offer of £60.00 for the day Book Now to reserve your reduced price place
Caring as a vocation, paid or voluntary is extremely hard, physically, mentally,and emotionally. Carers are often underpaid, undervalued, overworked and sometimes taken for granted.
If the physical, mental or emotional strains of caring for others is getting you down, this 1 day workshop will relax, revitalise and inform you.

You will leave with
1. Relaxation Techniques
2. Understanding of your emotional reactions and how to change them
3. Tools to release angst and fear
4. Hints, tips and knowledge about staying fit and healthy, relaxed and happy.

The course includes:
Self Support Tools
5 keys to Health and Vitality
Guided Meditation
Introduction to Bach Remedies -including insights to the 7 most useful remedies for their issues - each delegate will leave with a personalised remedy.
Reflexology Self help Techniques
Possibly included dependant on time and delegates,:- Journal Keeping, EFT, and Mindfulness.
This CPD recognised course offers delegates recognition, relaxation, hope and support.

The investment for this course will be £175.00 per person

At present we are running a number of Pilot courses at a special Introductory Offer price of £60.00 per placement.

Book Now to reserve your reduced price place

Following Courses
March - Bedford - more info soon
April - Newcastle on Tyne - more info soon
May - London - more info soon

Do please register your interest in the above locations.
Introduction to Dr Bach's Flower Remedies
Next Course is 4th & 5th February 2017 at Ainsworths in New Cavendish St, London W1.
This course is called titled Bach Flower I and carries the same accreditation as the Introductory Course.
Please book this course on Ainsworths website
Dr Bach was ahead of his time when realised the link between emotional issues and physical problems. Using research, study and intuition he explored the world of flowers, plants and trees. His 38 remedies make up an incredible set of healing essences which work by gently aligning us with our perfect potential. Bach Flower Remedies can make a huge difference to your wellbeing and that of your family, friends and pets. They are simple to use and you can learn how to use them effectively in a simple two day course which participants have all said has changed their life.
This is the first part of a three part Professional qualification but each part is separately certificated and recognised as CPD by BFVEA and most Complementary Therapy body's.
To book your place contact Ainsworths
Bach Remedies and the Chakras - healing emotions through the chakras
The next Course is 23rd and 24th January 2017 in St Neots.
9.30 to 4.30 each day. Course cost £160.00 for 2 days including light refreshments
Ring Anna to reserve your place (only 3 left)
Next we are off to Salisbury on Saturday 25th & 26th February 2017.
To book your place please follow this link
These two days will give you insight to and a different perspective on Dr Bach's healing essences.
In this course Anna will take you through the 7 major chakras and their relationship to Dr Bach's flower remedies. Delegates will learn about and experience the effects of the remedies, Anna shares her experience as well as her knowledge - she is clear that Bach flower remedies have helped her journey through the death of her husband, caring for her Mother with Demensia and laterly Mothers move to a care home, to be more graceful and confident.
All delegates will have a course certificate which is recognised as part of the Energy Works Flower Essence Practitioner Course accredited by British Flower and Vibrational essences Association (BFVEA). Therapists are able to use this as CPD.

This is the second of the 3 courses making up Energy Works Professional Practitioner Qualification.
Anna Jeoffroy is the main speaker and trainer, with assistance from her personally trained team. Anna has been a Counsellor, Reflexologists,and Bach Essence Practitioner since 1990. In her book with co author late husband Philip Salmon they shared their interpretations of the significance of the groups that Dr Bach placed his remedies into. Anna has now taught hundreds of therapists this simple but very helpful understanding, which can enlighten the interpretations of the needs of clients.