Your Country

Deep Massage Intensive Certification Program
Zero Balancing Intensive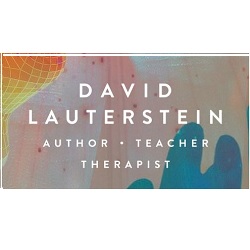 Start Date

Ongoing

Company

David Lauterstein LMT MTI Cert. ZB

Contact

David Lauterstein

Telephone Number

+1 512-785-3156

Email

Other Email

Website

Other Website
The Intensive Certification Program at our school - has begun!!
2023 Update - Zero Balancing Intensive Certification
I am teaching in 2023 at The Lauterstein-Conway Massage School, The Costa Rica School of Massage Therapy, The Bristol College of Massage and Bodywork in the UK, and the Downeast School of Massage in Maine. The main literary event is I have a new book published by Singing Dragon/Handspring Publishing, co-authored with Dr Jeff Rockwell - "The Memory Palace of Bones: exploring embodiment through the skeletal system."
I may schedule more classes and events - they will be announced in my monthly newsletter, "Putting the Soul Back in the Body"  click on that link  to subscribe.
My next very special class is the Deep Massage I and II Intensive, an unprecedented course next month, June 20-July 1 at the Costa Rica School of Massage Therapy in Sámara. This Intensive will include not only all the practice and theory from The Deep Massage Book it will give all participants a deeper experience, new ideas and new techniques, drawn from the Advanced Manual that all DM I and II students will receive.

The first meeting of the Zero Balancing Intensive Certification Program was an incredible experience for this tremendously bright and positive group of 21 students plus my co-teacher, Sheila Palmer and other assistants! It was maybe the most ecstatic experience I've had teaching in over 40 years - and I've loved every class I've ever taught.
 
The new book The Memory Palace of Bones by myself and Jeff Rockwell is doing so well that already the publisher has done a second printing and has received requests for translation rights!  Order direct from the publisher, Singing Dragon/Handspring or through Amazon.com and Amazon.co.uk

Here's a list of upcoming classes: 

Geometry of Healing - Austin
November 9 -12, 2023 (stand alone, or as Part IV of the Intensive Program)
Register Here
Deep Massage for the Neck - Austin
January 14, 2024
Register Here
Feel free to visit my "shop" for books and CD.