Your Country

BSAAM's 14th Annual Anti-Ageing Conference
The Latest in Medical Advances - CPD Accredited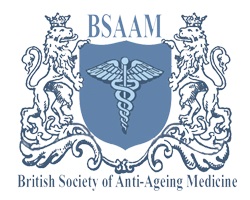 Start Date

Oct 12, 2017

End Date

Oct 14, 2017

Company

British Society of Anti-Ageing Medicine

Address

38 Ferrymans Quay, William Morris Way London SW6 2UT, United Kingdom

Email

Website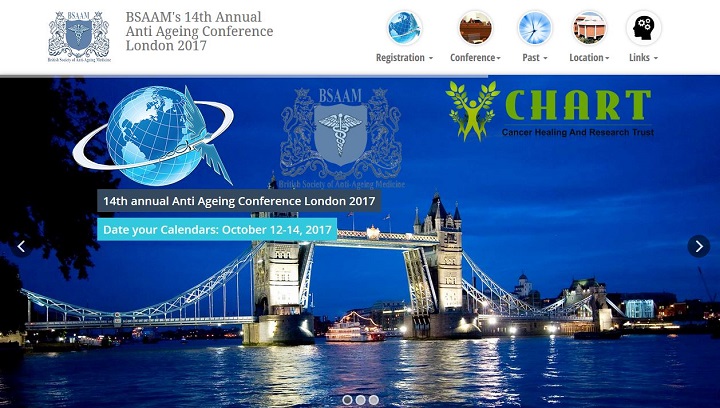 BSAAM 14th Annual Anti-Ageing Conference London 2017 12-13-14 Oct 2017
BSAAM's Annual Anti-Ageing Conference London (AACL), 12-14 Oct 2017, takes place at Kensington Town Hall, Hornton Street, London W8. BSAAM is delighted to host international professionals from around world, including scientists, physicians, gerontologists, health care practitioners, medical centre directors, spa and clinic owners, and those interested and knowledgeable in the field of anti-ageing, preventative health care and complementary medicine to attend these cutting-edge scientific lectures for Continuing Professional Development(CPD) credit and Continuing Medical Education(CME) credit.
The aim of BSAAM Conferences are to provide an opportunity to update delegates with academic, scientific and clinical knowledge as well as facilitating networking with other members of the medical and scientific community worldwide, while providing continuing medical accreditation.
Programme Conference details at www.antiageingconference.com/index.html?pg=programme2017
Pre-Conference Workshops Thursday 12 October. Most Important Tests for Anti-Ageing Practices: Maximizing the Benefit from Biolab Tests feature sessions led by Dr William Shaw and Dr Nicholas Miller.
Who Should Attend?
Physicians from every Medical Discipline
Scientists
Nutritionists
Gerontologists
Chiropractors
Pharmacists
Pharmaceutical Chemists & Research Specialists
RNs/Nurse Practitioners
Naturopathic Doctors
Dentists
Bariaticians/Weight Management Specialists
Complementary Practitioners of all discipline
Further Information and Booking
Please Register and Book Online or  Download Registration Form  and email to london@antiageingconference.com or post to Secretariat AACL:
38 Ferrymans Quay, William Morris Way, London SW6 2UT, United Kingdom   http://www.antiageingconference.com/