Your Country

AIA Alliance of International Aromatherapists
AIA 2021 9th Biennial Conference Wellness Fair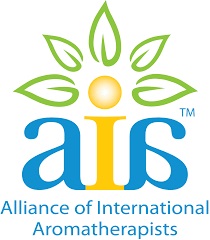 Start Date

Sep 16, 2021

End Date

Sep 20, 2021

Company

Alliance of International Aromatherapists

Address

© Alliance of International Aromatherapists 3758 E 104th Ave #36 | Thornton, CO 80233

Telephone Number

303-531-6377 | Toll Free: 877-531-6377

Email

Website

2021 AIA Conference & Wellness Fair
September 16, 2021—September 20, 2021
NOW HYBRID! ATTEND VIRTUAL OR *IN-PERSON!
*as long as travel and gathering restrictions are lifted
Our 9th Biennial International Aromatherapy Conference and Wellness expo will be HYBRID / VIRTUAL AND *IN-PERSON. In-Person will be held at the Westin-Chicago North Shore Hotel September 16-19, 2021. Events will be available both virtually and in-person. The opening reception is Thursday, September 16th, early evening.  Pre-conference workshops will be held on September 16, 2021.  The focus of the conference will be hot topics in the aromatherapy community. Topics include blending, distillation, aromatherapy with specialist groups and conditions, publishing, chemistry, self-care, formulation, application, research, marketing, and others.
Don't hesitate to register as these dates will not change and early bird prices will!
Planning to attend in-person? Reserve your room now at AIA's discounted rate by clicking here:
CLICK HERE TO RESERVE YOUR ROOM
Save the Date!!

Our 2021 conference will be held at the Westin--Chicago North Shore Hotel September 17-19, 2021. Pre-conference workshops will be held on September 16, 2021. The focus of the conference will be on hot topics in the aromatherapy community. Stay tuned for more information as it develops!

Interested in being a sponsor or vendor at our 2021 conference?

Several sponsorship packages are available.
Inquiries should be directed to the email for Sponsorship Committee.

Interested in becoming an exhibitor? The Wellness Expo will be open 8 am – 6 pm Friday and Saturday, and 8 am – 3:30 pm on Sunday. It will be open to the public for FREE admission. Inquiries should be directed to the email for Conference Committee