Your Country

The Lauterstein-Conway Massage School
Swedish Sports Orthopedic Zero Balancing Shiatsu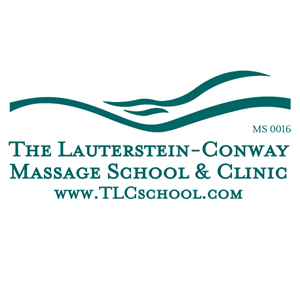 Start Date

Ongoing

Company

The Lauterstein-Conway Massage School

Address

4701-B Burnet Road Austin TX 78756

Address1

Creekside Whole Health Center, 1209 Parkway, Austin Tx 78703

Telephone Number

+1 512 374-9222; Mobile +1 512-785-3156

Email

Other Email

Website

Other Website

The Lauterstein-Conway Massage School and Clinic has proudly trained world class Massage Therapists since 1989 as Austin's premier massage school. Join the legacy and put a career into your hands today.
The Lauterstein-Conway Massage School was started by David Lauterstein and John Conway in 1989. It was the first school in Texas to offer an advanced curriculum beyond the hours required for licensure. The Lauterstein-Conway (TLC) Massage School and Clinic now offers the only curriculum in the U.S. that includes, in the basic and advanced programs, Swedish massage, Body Mobilization Techniques, Pregnancy Massage, Sports Massage, Orthopaedic Massage, Deep Massage: The Lauterstein Method, Deep Tissue, Zero Balancing, Shiatsu, and Trigger Point Therapy.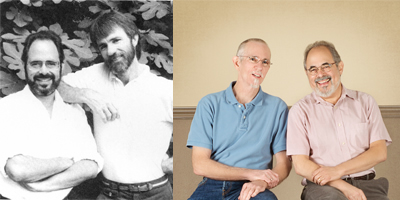 David Lauterstein & John Conway
John Conway and David Lauterstein have both been therapists and teachers for over 30 years. They have trained a superb group of teachers who are all committed to helping students enjoy their studies, grow into a profession in which they can be happy, and truly help their clients deal with pain, stress and injury to enhance their wellness.
Learn more about starting a career in Massage Therapy
Most Current Schedule Offered OCTOBER: Evening Class – 6 Month Program Schedule: Mon - Thur 6:00pm - 10:30pmFirst day of class: October 11, 2017La...

Read More

Keep your career moving forward with Austin's finest massage continuing education! The Lauterstein-Conway Massage School and Clinic is approved by the Nati...

Read More

WWWWW

We have always know what amazing graduates The Lauterstein-Conway Massage School and Clinic has produced, but it is nice to hear from an outside source.

Read More

Filling out this application is your first step to enrolling in massage school. Start your application process now by completing the form below! The applicatio...

Read More
At The Lauterstein-Conway Massage School and Clinic we care about our students. We endeavor in every way to assure that students are professionally successful, therapeutically masterful, and personally fulfilled. We are committed to running our school in a manner as healing as the subjects we teach.
Our pass rate on the national Massage and Bodywork Licensing Exam (MBLEx) exceeds both the national and state average. The Lauterstein-Conway reputation enhances your success, whether you are looking for a job or to be your own boss.