Your Country

Song Therapy Network Certificate in Song Therapy
Music is a Powerful Force in People's Lives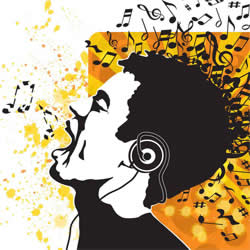 Start Date

Ongoing

Company

The Song Therapy Network

Address

Lyddons Cottage Upton Taunton Somerset TA4 2JE

Contact

Nigel Neill

Telephone Number

01398 371644

Email

Other Email

Website

Other Website
Certificate in Song Therapy
Song therapy training offers a rich and very broad learning opportunity to music group leaders who might like to widen their skills beyond their natural musical making abilities. Affordable qualifications for musicians working with vulnerable adults and children, are in truth, few and far between. Our course is part of a growing movement that recognises a need for affordable training in this area; to provide talented musicians and enthusiastic activity co-ordinators with a grounding in sensitive human skills; an introduction to the therapeutic use of music and an industry recognised complementary health qualification that they can use in the workplace.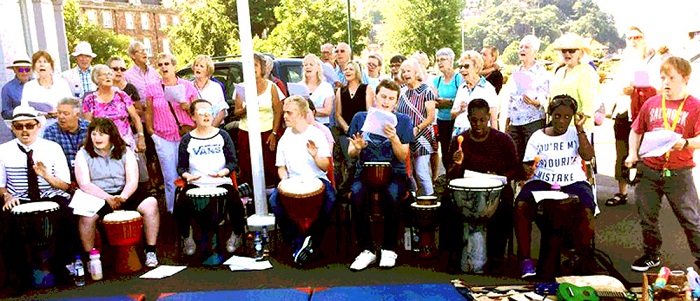 Industry Accreditation
Our course offers industry recognised accreditation that provides important reassurance for your music group participants and their sponsors. The link below to accreditation provides more details. This means that for those who complete the enhanced certificate option it confirms that as a certified song therapist; you are working to a professional code of conduct; you have the necessary public liability insurance in place; that you are dbs checked where appropriate; that you are aware of current legislation and the specific requirements of professional practice that relate to your music programmes.

Beyond this our qualification confirms that you have completed a comprehensive programme of online study; developing your sensitive human skills and exploring the many ways that recreational music might be used therapeutically to promote well being, relaxation and good health. Perhaps most importantly of all our qualification confirms our awareness of our professional responsibilities to our music group participants and the specific therapeutic impacts that we are qualified to safely pursue in informal music making settings.

Holistic education
It is very important to say that our song therapy course is rooted in the holistic education tradition. This means that we embed our study of music as medicine within a whole of life exploration. We acknowledge and celebrate the contribution of our mind, our body and our soul to the quality of our social and professional interactions with others in our lives, including those with whom we share our music.

Entrance qualifications
We welcome applications from both those trained formally and indeed those self trained, whether singers or instrumentalists.
We also encourage those who actively use music in their work but who perhaps don't consider themselves to be musicians. So, if you have a passion for music and the way it can help people's well being and want to explore this in your work then be assured you will be a real asset to our course.

Academic requirements
The academic content is equivalent to a first year undergraduate degree course and is suitable for anyone who has studied to A level, degree level or above. If you have studied to GCSE level or equivalent, and enjoy reading and learning, the course might be appropriate for you too particularly so if you have wider experience of work and industry related training. It is important to say that there is a considerable amount of reading and study involved and we would ask that you consider carefully the demands that the course might place upon you. It is also important to have access to a laptop or desktop computer and have good basic computer skills including how to use a basic word processing programme such as microsoft word or equivalent software that will read .docx documents. It is not possible to complete the course working from a smartfone or a tablet.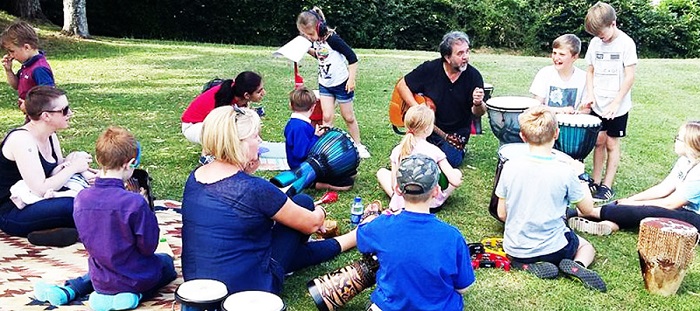 Support
We offer one to one academic support by email and, if required, by phone too. This is important particularly for those who have not studied for many years and who might find some of the work challenging.
Awareness of the importance of emotional support when leading groups in sensitive work environments is a core element of the course and students are encouraged to develop their professional practice to take account of their own physical and emotional health needs. To this end, a professional supervision service offers a discreet and confidential way for students to share work related emotional issues with a BACP* qualified counsellor with specific interest in music. This is a pilot scheme at the moment and is currently free to all enrolled students.
Beyond this our qualified song therapists will be offered support as they develop their careers. This includes a major uk marketing campaign through the song therapy network promoting the skills and experience of qualified song therapists and making this information available to gp surgeries, care home managers, community health teams and other healthcare professionals who are local to our qualified therapists.*British Association of Counsellors and Psychotherapists