Your Country

Moorvale Creative CIC Certificate in Song Therapy
The Power of Music and Song to Promote Wellbeing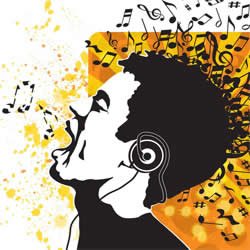 Start Date

Ongoing

Company

Moorvale Creative CIC

Address

34 Creedwell Orchard, Milverton, Taunton TA4 1JY

Contact

Nigel Neill

Telephone Number

01398 371291

Email

Other Email

Website

Other Website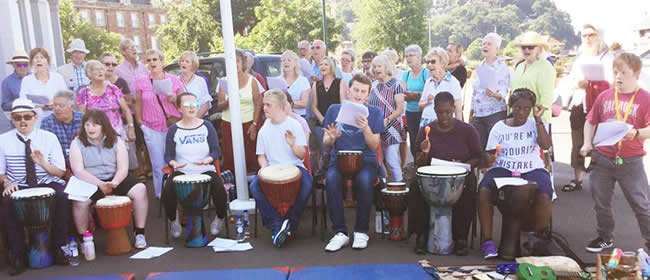 Moorvale Creative Certificate in Song Therapy
Music has the power to brighten our lives, whether in community choirs and music groups to share the pleasure of song with others or perhaps to address specific health challenges in our lives. GPs also recommend community based music, art and exercise to complement prescribed medications and talking therapies.
In many countries there is an established tradition of informal music making in community and social care, often delivered by experienced singers, instrumentalists and activity coordinators. It is with these people in mind that we have developed our song therapy course including music and arts teachers, therapists and healthcare professionals who may be looking for opportunities to broaden their own understanding of how they can use singing and music to promote the wellbeing of their students, clients and music group participants.
The Moorvale Creative song therapy course was launched in the UK fourteen months ago there are currently fifty eight enrolled students from all walks of life; a very wide range of life experience, musical influences and academic qualifications. They include a number of international students from Ireland, Germany and further afield.
This year we are offering five intakes in January, April, June, September and November. Our June intake is now full but we have a further nine places for the September intake. You are also welcome to register your interest for November 2019 and January 2020 and this will ensure you get sent updates throughout the year.
Reading is an important part of our course and students are encouraged to build an awareness of current research and established authors that inform their learning. To this end we issue, on loan, four core texts for students to enjoy whilst studying song therapy. The books will be sent to you free of charge and you then have the option of buying the book at a later date or sending on to new students.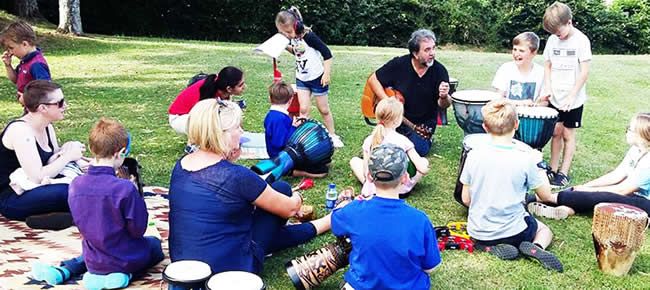 Entrance qualifications
We welcome applications from both those trained formally and indeed those self-trained, whether singers or instrumentalists. We also encourage those who actively use music in their work but who perhaps don't consider themselves to be musicians. So, if you have a passion for music and the way it can help people's wellbeing and want to explore this in your work then be assured you will be a real asset to our course.
Academic requirements
The academic content is equivalent to a first year undergraduate degree course and is suitable for anyone who has studied to A level, degree level or above. If you have studied to GCSE level or equivalent, and enjoy reading and learning, the course might be appropriate for you too particularly so if you have wider experience of work and industry related training. It is also important to have access to a laptop or desktop computer and have good basic computer skills including how to use a basic word processing programme such as Microsoft word or equivalent software that will read .docx documents. It would be very hard indeed, if not impossible to complete the course working from a smartphone or a tablet.
Support
We offer one to one academic support by email and, if required, by phone too. This is important particularly for those who have not studied for many years and who might find some of the work challenging.
The course offers three specific study areas split between ten modules. Each module is designed to be studied over three to four weeks, two hours per week. The course can be completed in ten months however students are welcome to take up to thirty six months to finish the course depending upon other life commitments.
Further Information
If you would like to look through the first module, without obligation, and free of charge, please email me now and I will arrange for the first module to be delivered to your in box without delay.
Thank you for your interest
Nigel Neill - Course Facilitator
nigel@moorvalecreativecic.org.uk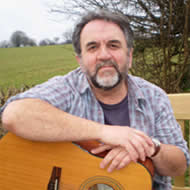 Course Facilitator
Nigel Neill is a professional community musician based in the south west of the UK running four community choirs in Taunton, Exeter, Minehead and Tiverton. He has worked extensively with learning disability groups and in life limiting care settings as well as providing on going music programmes for the brain injury charity Headway throughout Somerset, working with Parkinson's UK in North and West Somerset and providing music for those with dementia in residential home settings. He has worked closely with the mental health charity Rethink.
Nigel has developed this course in partnership with Moorvale Creative CIC, a not-for-profit community interest company promoting music and creative programmes that encourage social inclusion and wellbeing. His qualifications include a combined science honours degree; post graduate certificate in music and health (UWE) and certificate (level four) in counselling skills (UWE). Nigel spent four years running a school of sound engineering in the noughties and has taught sound engineering and music and song composition at Peterborough Regional College in the nineties. He recently studied music therapy for two years in Bristol, before switching to counselling skills for a third year. His professional background is music performance, recording, composition and song writing; composing original instrumental music for BBC television and recording many established artists.
Nigel is 58 years old, lives in West Somerset and is married with no children.