Your Country

Accredited Massage Courses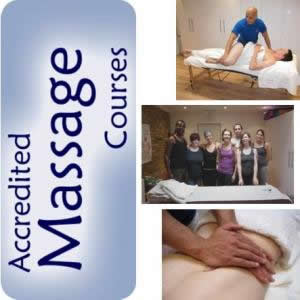 Start Date

Ongoing

Company

Accredited Massage Courses Ltd

Address

46 Umfreville Road, London N4 1SB

Address1

(Admin only. See each course for course location.)

Contact

Justin Johnson

Telephone Number

020 8340 7041

Email

Website

Accredited Massage Courses


Massage training courses for a new career or career development
Accredited Massage Courses is a training school, dedicated to providing high quality and fully accredited massage training courses all over the UK.
We offer massage courses to suit all levels of experience, from the absolute beginner, looking for a first qualification, to the experienced therapist, looking to expand their range of therapies. For a full list of the courses we offer, please see below. Click on the name of each course to go to the course page on our website. Alternatively, to see the full list on our own website, click here: Our Courses
Course Diary 2017
Below is a list in date order of all the courses we are running in 2016.  If you'd like to book on any course, please scroll to the bottom of the page an click on the link relating to the course you want.
Holistic Massage Diploma (ITEC Level 3); Sports Massage Certificate (ITEC Level 3); Sports Massage Certificate (ITEC Level 4); Aromatherapy & Cancer Care; Aromatherapy and Pregnancy; Balinese Massage; Crystal Healing Practitioners Diploma; Cupping and Moxibustion Diploma; Deep Tissue Massage Diploma; Eden Energy Medicine 101 & 102; Honey Massage Diploma; Hopi Ear Candle Therapy Diploma; Hot Crystal Massage Diploma; Hot Stone Massage Diploma; Hydrowave Hot Water Mattress Massage Diploma; Indian Head Massage Diploma; Indian Head Massage and Hopi Ear Candling - two courses together in one day; Lomi Lomi Hawaiian Massage Diploma; Manual Lymphatic Drainage Diploma; Medical Massage Diploma; Myofascial Release Massage Diploma; Natural Facelift Massage Diploma; Pregnancy Massage Diploma; Reflexology - Advanced Techniques; Reflexology for Cancer & Palliative Care; Reflexology and Pregnancy; Sound Healing or Himalayan Singing Bowl Therapy; Sports Massage Techniques Diploma; Thai Acupressure and Hot Herbal Compress Diploma; Thai Aromatherapy Massage; Thai Yoga Sports Massage; Thai Yoga Couch Massage Diploma; Trigger Point Massage Diploma;
3-MONTH COURSES
We offer "fast track" ITEC courses in Holistic Massage, Sports Massage, Reflexology and Aromatherapy. These are courses written by Accredited Massage Courses and enable the student to qualify (to ITEC Level 3) in 3 months. Most schools offer a course which takes a full academic year but with our fast-track course, you can qualify in 3 months. These courses are only available in London. The Holistic Massage course is particularly suited to students looking for a first qualification in massage. Students must undertake this course before they can study further courses such as Sports Massage, Aromatherapy and Reflexology.
SHORT COURSES
The majority of our courses are 1- and 2-day courses. Some are designed for students with no prior experience, while others require students to hold an existing qualification. Please see the requirements for each course.
PRICING
Our prices are extremely competitive. Although Accredited Massage Courses is a privately owned company, you will find that our prices are much lower than other privately run schools and are much more in line with further education and adult education colleges. In addition, returning students receive an extra 10% discount on future short courses.
ACCREDITATION
As the name says, all our courses are fully accredited by recognised bodies. Our diplomas are both nationally and internationally recognised. Our diplomas qualify you to practise each discipline and, most importantly, enable you to obtain practitioners' insurance.