Your Country

Everyone has a story to share with the world.  I have decided to take my authentically stripped down and exposed as a Human.  I lost 115 lbs. 8 years ago; it's taken me this long to handle the exposure that may or may not come with this.  Critics, if you are out there, you are welcome, however if you haven't had the courage to be authentic to the world and risk the criticism, I will take your feedback with a grain of salt  I will give Brene Brown credit for that as she helped me to understand the critics will always be there.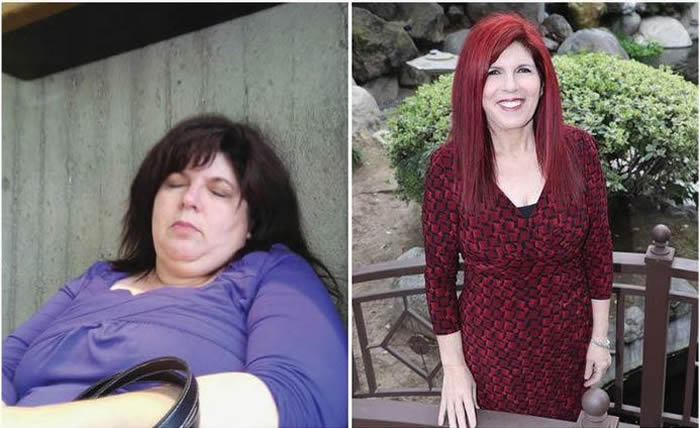 Carol Adkisson Before and After
From Everything You Need to Know (Including What Your Doctor Might Not Be Telling You…..
For starters I had Bariatric Surgery.  Let me tell you when you have this procedure, many people tell themselves a story such as "She took the easy way out."  First of all, that is probably as far from the truth as possible.  I am so small now, don't get me wrong, I fit my body frame.  However due to medical problems, I don't see me ever gaining this weight back. I throw up on a regular basis; I hate it as it causes me pain.  These are not attributed to the surgery, but may be some side effects just from the sheer effect that I no longer have an appetite.  Pain is a great motivator, and pain while eating makes for a small person.   There are many negative side effects from the surgery.  There are many positive ones too.  I still would have the surgery again.  It's created a person that is making up for lost time in my life.  
My Transformational Journey
I call myself The Transformational Coach for a reason.  I have spent 10 years in Transformational Training.  Due to the horrific abuse I went through as a child, I knew I would need to spend the rest of my life seeking wholeness and wellness.  I will never stop.  I also have 25 years in Al-anon, a 12 step program for the friends and families of alcoholics and addicts and  35 years and many others.  We are known as people pleasers, co-dependents, in other words while the addict is addict to the drug, we are addicted to the person addicted to the drug. You might as well know I plan on taking the 12 step world to a new place, turning it on its axis.  I don't believe those meetings are enough; they are great as an adjunct but without true transformation you become addicted to the meetings themselves.  I have a plan for this, it's coming soon.
Last of all I am a Clinician.  I can legally only work under that title in California, The Transformational Coach can take me around the world.  That's what I intend to do, take my message to anyone who needs it.  My campaign online #ificandoityoucandoit Live Your Magnificent Life organically emerged the more I became to understand my calling on this planet.  My videos are real, raw and human.  I have several books coming out www.recoveringmylife.net, with both my story and a journal that will help you to understand why you compulsively ate and that there is help to stop that, just from the shear incite and understanding about the multiple layers of trauma that likely were a piece of your story.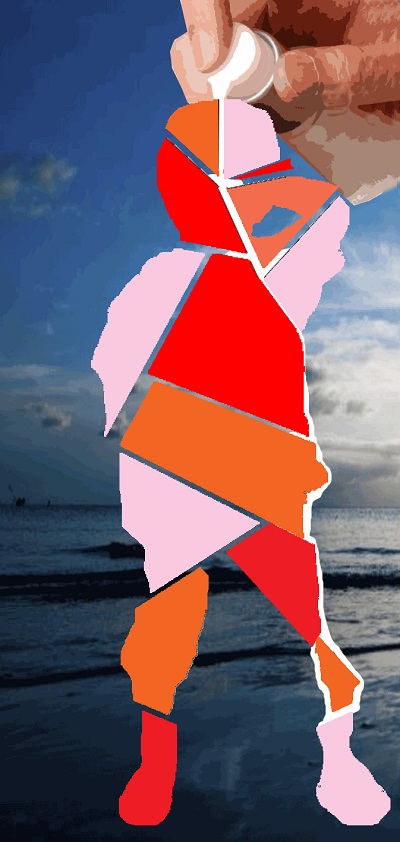 I have come to realize as a Therapist/Coach that I am always healing the broken child within. Sometimes that child is a child and sometimes that child is 40 years old, sitting in my office and not recognizing that the pain they experienced as a child is still running their lives.  It may manifest as Substance Abuse, Compulsive Eating, Gambling, Unhealthy Relationships, Hoarding or any other means.  These things don't make us defective; name one of you that doesn't have something that they deal with.  Low self-esteem, addictions, sadness, anxiety, workaholism to name a few.
A Transformational Coach helps to give you insight to the whys and hows to change your negative mind set.  It can be done.  It's a much faster process.  Think of it this way: if you understand why you do things, you can choose to change the behaviours and choices that have kept you stuck, or if staying stuck is more comfortable, have a seat and enjoy the pain; even pain can be like a warm comfortable blanket, at least it's the Devil you Know.
This is just a small taste of what I wish to share with the world.  Much of the content available currently is on visual media, books I have written and many articles out there.  My message will be and continue to be "If I can do it, you can do it.  Live your Magnificent Life whatever that is.  Don't limit your ability to Dream, you can do anything, will you step into your destiny?"
Comments:
No Article Comments available
Post Your Comments: