Your Country

"Drink plenty of water, rest and take time for yourself after your treatment..."  We all find ourselves saying this to clients; however do we practise what we preach? 
To paraphrase the old proverb "Physician, heal thyself," substitute "Therapist, heal thyself". If we as professionals are to maintain the highest quality of service and expertise for which we are rightly renowned, we cannot afford to neglect our own circumstances and wellbeing. If we do, we run an increased risk of developing identical symptoms and problems that many of our clients bring to our doors. The Health and Safety Executive states unequivocally that the healthcare sector has the highest estimated prevalence rate of work-related stress.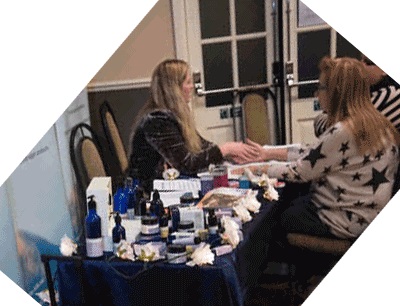 In my experience in training therapists in a wide range of disciplines over several years, I often see that a common, recurrent theme often emerges. Many of our fellow professionals express difficulty in maintaining a beneficial work-life balance. The pressure to do extra, to carry on longer at the end of the day or week feels overwhelming. My advice in the proverbial nutshell? Whatever you do, don't let it! Continue to burn yourself out and eventually you will be of little use to anyone, especially not to your clients, but also to yourself and your loved ones. According to a literature review research conducted by Ruotsalainen et al (2014)
"'Burnout' has been defined as a persistent, negative, work-related state of mind in 'normal' individuals that is primarily characterised by exhaustion, which is accompanied by distress, a sense of reduced effectiveness, decreased motivation, and the development of dysfunctional attitudes and behaviours at work. This psychological condition develops gradually but may remain unnoticed for a long time for the individual involved".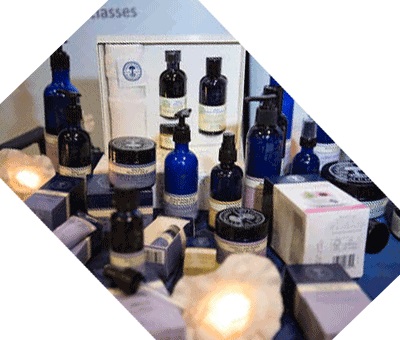 Therapists often see clients who are demonstrating the tell-tale signs and symptoms of stress. These present themselves in a myriad of differing ways, including procrastination, feeling anxious, isolated, short tempered and forgetful. (NHS Choices (2014). Physical signs can include diarrhoea, constipation, dizziness, nervous habits, eating and sleeping more or less than usual and recurring colds. We must all endeavour to take time to look after ourselves, thereby being able to function effectively and support others around us. Should one feel the need, there are many support mechanisms available to offer help, understanding professional assistance. Medical practitioners, complementary therapists, talking therapies, community groups, online forums and phone support networks such as the charity MIND, can all be of inestimable support, giving practical help regarding coping strategies.
When you find yourself feeling overwhelmed, you can also be of great help to yourself. Try sitting or lying quietly and focusing on a favourite place; visualize the smells, sounds, colours or textures that gave you a pleasant memory or experience. Place one hand on the stomach and take a deep breath through the nose, feeling the air from the head to the lungs and slowly breathing out through the mouth. Develop a quiet situation conducive to meditation, try visualization, accompanied by stretching, tensing, then relaxing every part of your body starting from your facial muscles to your toes. Concentrating on each part in turn can provide a sense of calm. Some people find performing this morning and night as part of a daily routine extremely beneficial.
There are so very many benefits to making yourself a priority. Include space in your day for personal reflection and development, building relationships and recognizing signs of illness or stress. Focus on the positives, feel renewed and relish learning from your mistakes rather than striving for perfection. Leisure time goes way beyond the traditional relaxing bubble bath or an expensive holiday. In this increasingly sophisticated, technological age, therapists like so many in the world of business, reply to clients immediately via text or social media sites. We need to compartmentalize work, not allow it to intrude into the rest of our lives. Daniel (2014) reported that students receiving relaxation techniques such as massage during stressful exam times observed tangible benefits to their general well-being.
So what can we do?
There is no such thing as a perfectly predictable life, but where possible, plan your time. A wall planner or colour-coded diary may help you achieve a good 'work-life balance'. Block out time in your diary for yourself, to meet friends or visit family. Scrupulously protect that time as a prime investment in you. Some people find it useful to book out the same time every week or month, whereas others like it to be on the spur of the moment and see where the mood takes them.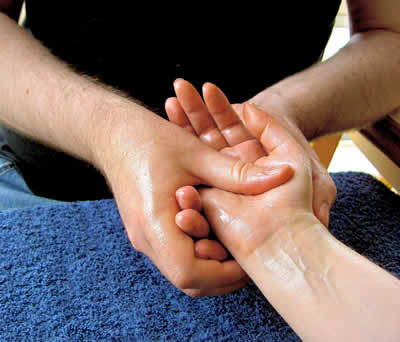 If you have 1 minute or a whole day there is always time for yourself:
Spend a few minutes when you wake up to sit quietly, stretch and think positively about the day ahead;
Listen to your favourite music to put you in a good mood for the day;
Feel a positive sense of achievement from receiving a letter of appreciation from a client
Cook your favourite meal for old friends;
Re-energize by taking the dog on your favourite running route;
Receive a free treatment at a therapy swap;
Listen to visualization or meditation podcasts to feel calm and centred;
Open your mind by learning a new skill, therapy or listening to TED talks;
Take your family to a zoo or farm; get fresh air, exercise and spend quality time together;
Join a forum or online community to network with people who have similar hobbies and interests;
Gain quality sleep by turning off all electronic devices and making the bedroom a sanctuary;
Create a treat box: Get creative and decorate a shoe box, fill it with your favourite DVD, CD, magazine, book, nail varnish, bubble bath, photo of your favourite holiday or memory. When you need a boost take an item from the box and enjoy!
One of my students says that she turns the ironing into a positive chore by taking it to a bedroom, closing the door and watching her favourite episodes on TV whilst having a quiet space to think.
Within my personal and professional reflections I have come to learn to accept that life is busy and full of surprises. Embrace it and allow yourself time and space to think and reflect rather than striving to be infallible Mum of the Year or living a utopian balanced life.  There is no one size fits all perfect life, take the opportunities that are offered to you whilst keeping some room for 'me time'.
References
Health and Safety Executive, Stress Related and Psychological Disorders in Great Britain https://www.hse.gov.uk/statistics/causdis/# . 2019.
Daniel, HE. The Effects of Shiatsu Massage on Stressed College Students, Honors Theses. 169. 2014.
Ruotsalainen, JH. Verbeek, JH. Mariné, A.  Serra, C. Preventing occupational stress in healthcare workers. Cochrane Library 12: 1-151. 2014.
NHS choices. Stress, anxiety and depression www.nhs.uk/Conditions/stress-anxiety-depression/Pages/understanding-stress.aspx 2014.
Comments:
No Article Comments available
Post Your Comments: