Your Country

Low-level stimulation therapies have been researched and practised for quite some time. With more and more evidence, applications, and use cases, low-level stimulation therapies are on the rise. This particular article talks about brain plasticity and shares insights on the theory behind how sound conditioning can prevent hearing loss and improve one's hearing. It also gives examples of this theory in product form by AudioCardio, a company that hopes to help you protect and improve your hearing in a safe and non-invasive manner.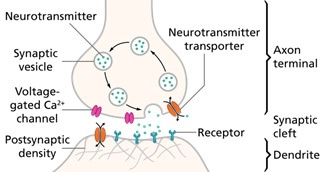 Neuroplasticity
Brain plasticity, commonly known as neuroplasticity, is the belief that the brain can change as we learn new habits, skills and engage in various activities. These changes may include new connections between cells in the brain. These new connections allow us to compensate for diseases, injuries and environmental changes. These connections, along with the supporting and forming new neural connections, allow us to behave in a familiar manner and accomplish our goals. We support these pathways by doing each task in repetition, making it easier to do each subsequent time.
Let's use the first day of school as an example. You probably needed to print out your class schedule, figure out the best route to get from class to class, and even locate your desk in the classroom. You may need to keep that schedule for a few days, and maybe even a week, but as time goes on and you repeat these tasks, you will need to reference your class schedule and room locations less and less.
Our cells remember these pathways too. Cells have an incredible memory. They remember centuries and generations of adaptations to disease, injury and our ever changing environments.
Researchers and scientists have found that by doing something over and over again, you can rewire your brain to help create, support and reactivate pathways to support brain plasticity. This type of brain plasticity is known more specifically as adaptive plasticity.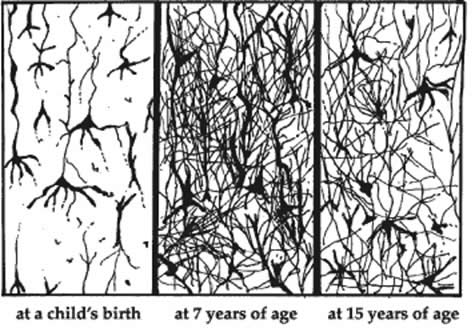 If You Don't Use It, You Lose It
When it comes to developing new skills or improving on others, keep in mind the "use it or lose it" rule. Anytime you decide to pick up a new hobby, try to play a new sport, or learn a new instrument and other activities, your brain starts to go through changes to acquire or add onto these skills. These changes that are going on in your brain are your cells rewiring themselves to further develop your current abilities and obtain new ones.
Because of the "use it or lose it rule," your brain remembers and stores the details necessary to attain or execute that skill or task now and in the future. A great example of this is someone who has never spoken a foreign language before and has no experience in language acquisition, linguistics, or even at ever attempting to learn a new language. As they learn and acquire this new skill, a new pathway is being mapped out in the brain to make a new road for knowing how to speak a foreign language. As you continue to develop this skill, more roads are being paved out to help complete the essential functions needed to speak the foreign language.
Although, if you no longer use an ability or use it less frequently, the opposite could be said. The pathways that were paved out begin to fade when you stop using a certain skill or sense. The connections between cells can falter and break down, causing more difficulty to accomplish that particular task. By upholding the "use it or lose it" rule, you are maintaining the abilities that you have acquired throughout your life by continuously practising, repeating, and using them.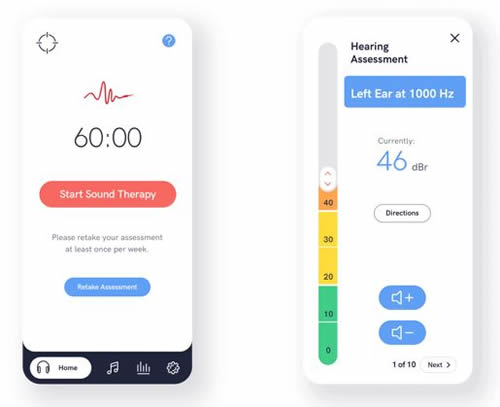 AudioCardio: Sound Conditioning App
AudioCardio is a hearing health and wellness company helping individuals suffering from sensorineural hearing loss (age-related, noise induced, disease, ototoxicity) and tinnitus (ringing in the ears) through their patented Threshold Sound Conditioning technology. The AudioCardio mobile app is designed to maintain and improve your hearing by generating a personalized and barely audible sound therapy.
AudioCardio's Threshold Sound Conditioning technology has been clinically proven to be effective and significant with Stanford University, Palo Alto Medical Foundation and Samsung Medical Center.
AudioCardio works by assessing your hearing to identify damaged frequencies to calibrate your personalized sound therapy. By identifying the threshold, which is the minimum volume level where you can hear the tones being played, the cells responsible for transmitting sound to the brain will be stimulated by AudioCardio's sound therapy by repeatedly playing those frequencies just below your cusp of sound, or threshold. This stimulation aims to help promote and support the cells' ability to "activate" and connect to nearby cells. AudioCardio hopes to help these cells remember the best way to complete their function of delivering signals to the brain through continuous and repetitive stimulation so you can recognize them as sound.
Research
In addition to multiple clinical studies, AudioCardio's Threshold Sound Conditioning technology has been validated through a double-blind randomized controlled study at Stanford University where more than 75% of the participants had a significant change in their hearing within three weeks following the study protocol. You can find the study abstract in Neurology, the most widely read and highly cited peer-reviewed neurology journal. You can also find the full study published in the U.S. National Library of Medicine.
Various methods on how we can use low-level stimulation to improve a variety of chronic health issues are still being studied. Though not all of the research is conclusive, this provides us with hope that less invasive, more accessible health and wellness solutions will become available now and in the future.
Further Information
Learn more about low-level stimulation for your hearing at https://www.audiocardio.com .
Comments:
No Article Comments available
Post Your Comments: