Your Country

Originally Published in madrascourier.com ©Madras Courier
https://madrascourier.com/opinion/let-music-be-your-chill-pill/  
"Music," as philosopher Plato said, "gives a soul to the universe, wings to the mind, flight to the imagination, and life to everything." It not only fills us with the purpose of the noble, or sacred; it also helps us to create a resonant milieu for philosophical reflection. It serves as a path into the spirit, while calming and healing the outer and inner surfaces of our psyche, or personality. Our ancients placed enormous faith in the healing power of music much more than healing herbs. Picture this – the health-promoting traditions of ancient India, Greece, China, Persia and Egypt. Or, remember Iliad and Odyssey, where Homer celebrates the moment when the spread of plague is halted by sacred hymns and Odysseus' wounded knees are alleviated by the 'chanting of lays.'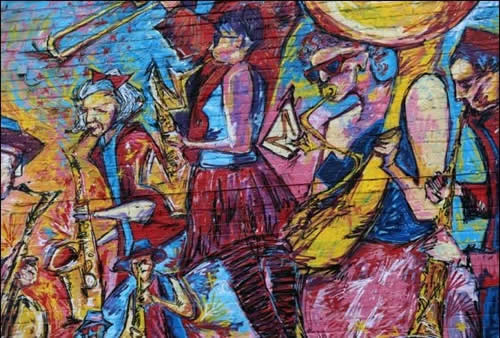 Image Credit: Courtesy of madrascourier.com
Music has that divine, elevated 'beat' to influence us at the deepest levels.
It can heal the 'cause' underlying the illness.
The celestial expression of sound, the crux of music, has been paralleled with light for aeons. However, one central facet remains: our spirit is fashioned not by light, but by sound. Hence, the antique expression, "In the beginning was the word" – or, sound in the form of divine language. Divine sound, as you know, is the origin of all manifestation – a marvellous power. Great seers and musicians have always validated that sound is god's clout – in other words, Náda Brahma, the divine resonance that echoes through the cosmos.
This also illuminates why we have, by tradition, been taught that sound is god, what with music being the spiritual discipline that nurtures one's inner self to divine bliss. The power of sound, also mantra – such as Om, for example, has been given a special pride of place in everyday life. The word, Om, exemplifies our profound divine spiritual strength.
The legendary Greek philosopher and mathematician Pythagoras perceived that good music was allied with the rhythms of life. The great mediaeval physician Paracelsus, likewise, used the allegory 'musical medicine' to deal with specific health issues. This, of course, preceded the idea of mediaeval minstrels playing music for patients in convalescence, hastening their recovery. To pick another ancient exemplar: Hippocrates, the father of medicine, often took his mental or emotionally disturbed patients to the Temple of Asclepius to make them listen to healing music – the sound of bells.
Fast-forward to the times we now live in. Got a tension headache? Don't swallow a pill. Just reach out to music. Your favourite tune, or melody. Research suggests that when you 'tap' into your much-loved music piece, you 'will' yourself to relax and 'rip' your headache distress. Or, are you bogged down by asthma? Just alleviate your respiratory spasm with music. It works. Modern science conjures up the fact that there are networks in the human brain seemingly and solely dedicated to music. As physicist and Nobel laureate Brian Josephson outlines, "Music is like atoms in terms of quantum theory." He also suggests parallels between human DNA and music that 'fuel' our primary level of consciousness. New studies have shown that listening to soulful music increases the unity between different areas of the brain. It is like using your computer RAM to detecting and predicting patterns that activate innumerable cognitive and analytical processes.
Power Of Sound
Music is a non-invasive therapeutic tool. It has that divine, elevated 'beat' to influence us at the deepest levels. It can heal the 'cause' underlying the illness, or disease, rather than merely suppressing the symptoms. It is also a useful therapeutic tool for easing anxiety, migraine, depression, dementia, asthma, high blood pressure, heart disease, diabetes, and that agonizing foreboding in cancer, among others. Listening to soulful music brings down your cortisol – the stress chemical – levels by 25-30 per cent.
Music is better than tranquillizers. Picture this: emotionally disturbed patients and stress-centric individuals reportedly spend quiet nights, without sleeping pills, under the calming waves of music. Music is, likewise, evidenced to help patients relax at the doctors' waiting room, in hospital, before and during a dental sitting, or surgical procedure. Music is typified to hasten healing time during convalescence.
Research suggests that appropriate – especially traditional – music enhances comprehension and retention abilities in children and adults. It plumbs our mental potential like no other. It can significantly improve our abilities for reasoning, facts, formulae skills and concentration. It perks up the temporal and spatial capabilities of the physically and mentally challenged – sometimes with dramatic results. Music has an elegant structure, a mathematical basis, and an orderly evolution through time. These are elements that help us organize and drive our thoughts and propel our creative and cognitive abilities through a long workday – without boredom.
Music has the ability to increase our physiological arousal; it can also 'tweak' our brain. It not only stimulates the emotional centre of our brain, but also long-term memory. You get the point: playing soft background music, or classical melodies, while studying, or working at the office, or home desk, is an extremely effective strategy. It helps us not only to unwind, but tackle stressful situations, or boredom, with good effect. Remember, all of us do our best when relaxed, not when we are high-strung, or tense.
Studies underline the mind-altering power of music, because it helps us to focus and make the most of our life. Listening to one's favourite tune, for example, is evidenced to help children and adults work better with words and maths. It also improves one's attention and performance on the sports field. If this isn't reason enough for us to earnestly savour and celebrate the harmonious power of sonic energy – the 'resonant' role music plays in 'fine-tuning' our moods, well-being, motivation levels, success and fulfilment – what is?
Gene Symphony
There's more to music than what meets the mind, body, eye, ear, and soul. The Scientist magazine highlighted a project at Harvard Medical School, US, aimed to bring music to medicine in a novel way – one that went beyond setting the atmosphere in the doctor's waiting room. It related to gene transcription and translation – two complex entities. The publication showcased bio-informatician Gil Alterovitz's work on the subject. Alterovitz combined modern statistics with the sounds of a sweet melody – a foray that made interpreting complex phenomena and diagnosing diseases that result from abnormalities in gene expression a much more manageable task.
Alterovitz and his colleagues factually made genetics harmoniously musical. They 'boiled down' gene expression data to just a few components. Of variables that condensed one, or more, parameters of data – while assigning each such component a different note and musical instrument.
The team carefully cherry-picked musical notes such that normal gene expression patterns 'sounded' pleasantly in tune, while abnormal data produced jarring sounds. In Alterovitz's words, "When you hear inharmonious music, it kind of catches your attention." "It would be a sign of a pathological problem." His scientific tenor, "Listening to the results – a symphony of electronic harpsichords, recorders, flutes, and oboes – may tell the story."
Acknowledgement Citation
Originally Published in madrascourier.com ©Madras Courier
https://madrascourier.com/opinion/let-music-be-your-chill-pill/  
Comments:
No Article Comments available
Post Your Comments: