Your Country

Health management holidays are now more popular than ever, as people are increasingly looking for ways to escape the stresses and strains of modern life and to get their health back on track. These holidays are the perfect getaway as they help you relax while improving your physical well-being. Health management holidays come in all shapes and sizes to address the vast range of health issues which our pace of life can create. You can choose a health package which focuses on one particular aspect, such as weight loss or fitness training, or you could just take a general wellness break, where the emphasis is on relaxation, detoxification and healthy eating.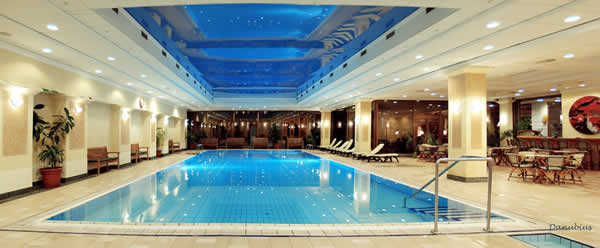 Stress management getaways, spa breaks and weight loss holidays are among the most popular health retreats. Fancy a personalized package holiday? You could try a special 'breathing' holiday, which targets proper breathing as the road to a stronger immune system, or a skin health holiday, focusing on improving and re-energizing your skin.

Treatments
As the range of health problems suffered around the world grows, so does the list of different treatments on offer to solve them. Common therapies offered on health management holidays include spa treatments, preventive medicine, detox, massage and other relaxation therapies.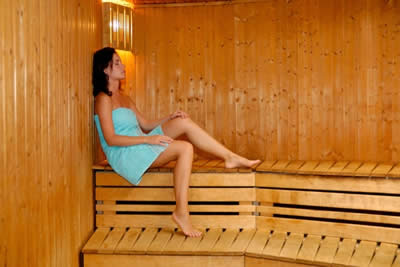 There's a plethora of activities to choose from; within the area of nutrition and exercise alone, there are yoga and Pilates retreats, recovery breaks offering injury support and physiotherapy, insomnia-curing retreats and anti-ageing holidays, which promise to make you look and feel younger. Your target may be weight loss or perhaps just to detoxify and improve your general health. In either case, there will be an overall focus on healthy living, including regular exercise, sufficient sleep and healthy eating.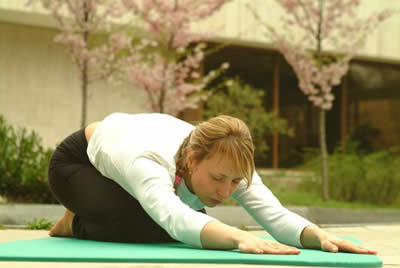 Weight loss
If your goal is shedding those stubborn extra pounds, you can choose between a variety of weight loss programmes - from hiking and adventure excursions or playing tennis and swimming to more strenuous personalised training sessions. Exercise classes and specialised food can be arranged on most health management holidays.

The fitness sessions on offer usually vary in intensity - and the right one for you will depend on your individual weight loss needs. If all you want is to detox and tone up your body, the best choice would be stretching and relaxation activities, such as yoga and Pilates, combined with a healthy diet. But if you want to go back home distinctly slimmer, be prepared to sweat the pounds off in the gym, the sauna or on the running track. As any personal fitness trainer will tell you, cardio exercises are the key to success in the fight against fat.

Relaxation
Many wellness resorts also offer treatments focused on healing and relaxation, so if you have an ailment, or you simply wish to escape from the stresses and strains of the daily grind, you can soak up the wholesome atmosphere of a health spa. A typical health spa resort will feature facilities such as steam rooms, swimming pools, saunas, relaxation rooms and hydrotherapy pools. For the ultimate relaxation experience, leave your body in the hands of a professional masseur or masseuse. There's a variety of massages to choose from depending on your preference - from the traditional brush massage, Shiatsu or aqua relax, to more extravagant versions, such as Dead Sea salt massage, fire cupping, hot stone and (yes!) chocolate massage.

Logically, diet is an indispensable part of health management holidays, with menus high in vitamins and minerals that will make you feel re-energized. Some holidays focus on a low-calorie yet nutritious diet, while others will concentrate on a particular food regime, such as macrobiotic eating. Locally sourced ingredients are common, and often you will be offered cooking and food preparation tips so that you can continue to eat healthily and retain your new weight after you've returned home. In addition to your well-being, many health management resorts pamper their visitors with beauty centres on-site, helping guests to go home looking as good as they feel.

Where to Go
Health management holidays are offered all over the world, but understandably, tend to be located in warm, tranquil places, usually in the picturesque countryside tucked away from civilisation. In America the focus is usually on more strenuous, energetic activities and you will find a lot of venues offering 'fitness boot camps' designed to help you shed those stubborn extra pounds quickly and effectively. Hilton Head Health is a good place to look for more relaxing and pampering health sessions.

When in Asia, you should not miss the local favourites - detoxification and holistic programmes. Why not try a Thai massage at the New Leaf Detox Resort or an Ayurvedic scalp and face massage at Como Shambhala, Bali? Popular European wellness destinations include the Algarve, Lanzarote and Majorca. If you want an excellent yet inexpensive health and spa retreat that is great value for money, you should go for one of the Eastern European destinations, such as Slovakia, Hungary, Czech Republic and Romania.  

You can stay as long as you like on most health management holidays. Just a few days on a short spa break can be enough to make you feel better. In some cases, especially if you're using the break to address a health issue, a longer stay of a week to a few weeks will be required. If you're looking to lose weight or improve your fitness on a health management break, you'll usually need at least a week to reap the full benefits. Either way, whatever your goals, a wellness retreat will certainly make you feel - and look - rejuvenated and re-energized.

Health Management Holiday Destinations:
Danubius Hotels - Hungary, Czech Republic, Romania, Slovakia: www.danubiushotels.com/en
The American Bootcamp Company: www.thebootcampcompany.com/central.shtml
Hilton Head Health: www.hhhealth.com/
New Leaf Detox Resort: www.newleafdetoxsamui.com/Detox-Programs.htm
Como Shambhala: www.comoshambhala.como.bz/
Longevity Wellness Resort, Algarve: www.longevitywellnessresort.com/signatureOffers/treatments-en.html
Aquarsis Wellness Centre, Lanzarote: www.spalanzarote.com/web/index.php
Blau Porto Petro, Majorca: www.blauhotels.com/portopetro/majorca-,spa-en.html


Comments:
No Article Comments available
Post Your Comments: