Your Country

Even though an estimated 20 to 40% of the population are thought to have introverted qualities, there are plenty of misconceptions about people with introverted personalities. Being an introvert doesn't mean that you're necessarily shy or socially anxious, in fact introverts can be very self-assured and confident. 
Travelling as an introvert is hugely rewarding experience as it offers plenty of opportunities for inward reflection, space to enjoy your solitude and lots of occasions for people-watching. Of course, there are also plenty of travelling situations which can make introverts uncomfortable, thanks to large busy crowds, over-stimulation and feeling like you have no time to yourself.
Worldwide travel company Kuoni has released new research, speaking to over 360 introverted people to discover where their favourite destinations are around the world for an adventure that perfectly suits reclusive souls.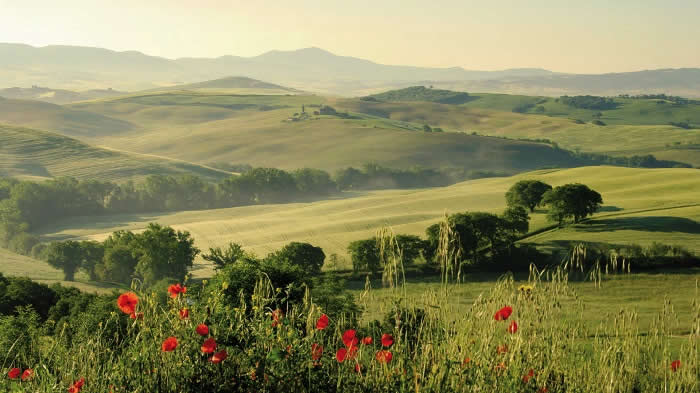 1. Italy: Italian cities like Rome and Venice are notorious for their hustle and bustle, and not likely places for introverts to find much time for reflection.  However, there are a number of regions in Italy which are particularly suited for travellers looking for a slower paced, more private escape.  The southern regions of Basilicata & Puglia offer stunning forests and mountains, dotted with tiny churches (including the cave churches near Matera) and traditional villages, as well as a sprawling coastline that's home to stylish adult-only resorts. And for a city mini-moon without the stress of too many tourists, Milan offers wide open parks, peaceful churches and a gorgeous canal lined with the glittering lights of bars and restaurants - perfect for a low-key night out;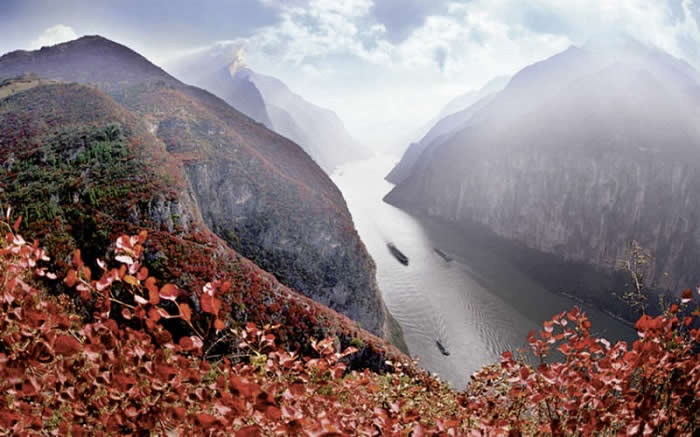 2. China: Filled with ancient traditions, waterside cities and peaceful landscapes, China has so much that will appeal to reclusive travellers with a taste for adventure – from private river cruises on the Bund in Shanghai, to visiting limestone karsts in the quaint town of Yangshuo.  There are guided tours available which take in everything from temple visits to the Small Wild Goose Pagoda, and organising traditional dumpling making classes, to ensuring early viewings to avoid the crowds at the Terracotta Warriors, and even a journey to the oldest mosque in China. These types of tour can appeal to introverts as they include plenty of scheduled downtime and privacy so you can enjoy your own time and company;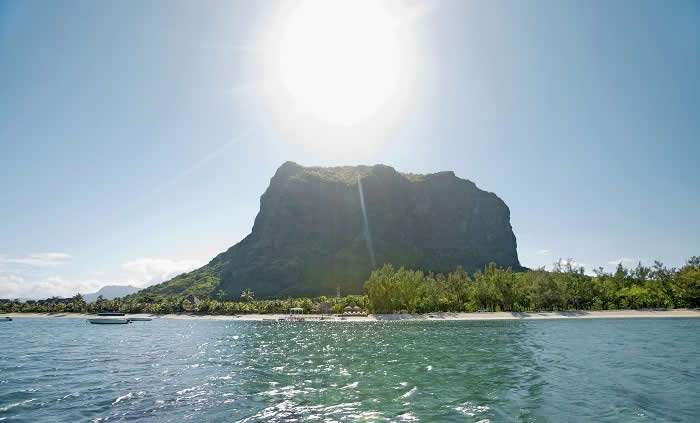 3. Mauritius: The study showed that Mauritius proved a popular romantic escape choice for introverted couples, unsurprising when you realize that this paradise island hideaway lies in the heart of the Indian Ocean and is surrounded by tranquil jungles and undisturbed coastlines. Whilst the small island offers the chance to simply sit back and switch off for uninterrupted paradise beach days on end, travellers looking to experience the island's culture can visit beautiful Hindu temples, take lessons in the Creole language or visit fresh food markets at the local fishing villages;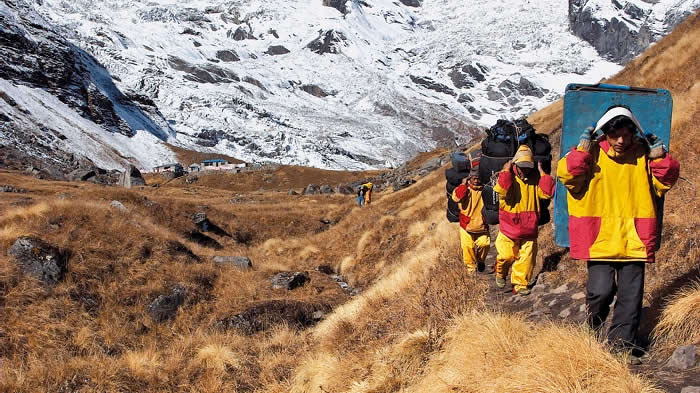 4. Nepal: Sandwiched between Tibet to the north and India to the south, the relatively small nation of Nepal punches way above its size for an incredible travelling experience. As well as being the home of Mount Everest, there are rare wildlife species and, possibly of most importance, some of the world's friendliest people. Whilst the capital Kathmandu definitely makes an impression with its chaotic and dusty streets, just wait until you head out of the city – this country is like nowhere you have been before. Taking a scenic mountain flight over the Himalayas is a super humbling activity, or if you don't have a head for heights, visit the lowland plans and Chitwan National Park, home of the illusive Bengal tiger and the Asian rhino;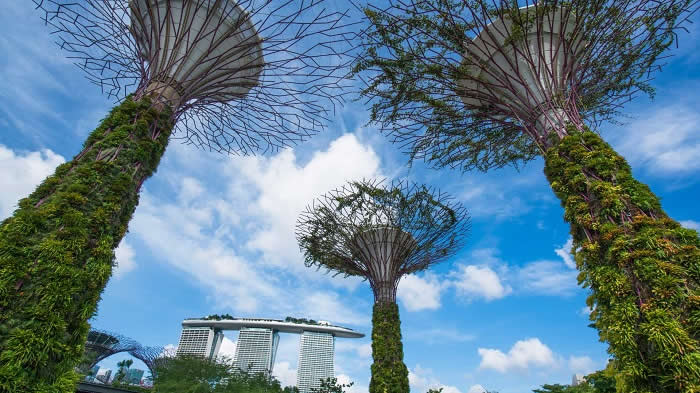 5. Singapore: This multicultural garden city is perfect for introverts who like to be surrounded with life and energy, but who don't want the pressure to join in. It's a city packed with contrasts, with modern skyscrapers sitting next to colonial architecture, and space-age botanic gardens with towering trees offering an escape from the street markets and mouth-watering restaurants. Introverts with a culinary passion are spoiled for choice with eateries including Folklore (ideal if you're looking for exciting but staunchly traditional dishes) and Wild Rocket (a tranquil haven influenced by the stillness and quiet of Japanese tea rooms);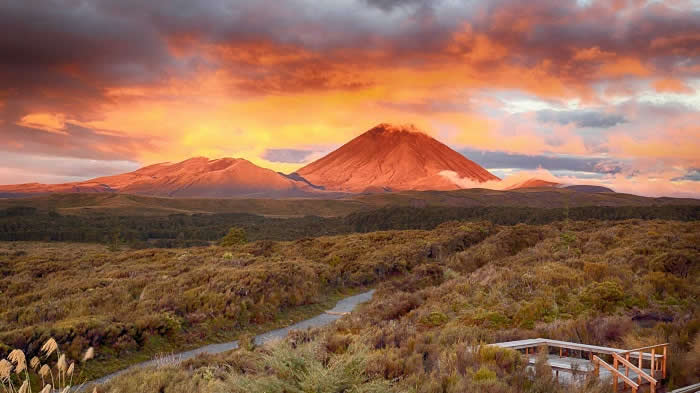 6. New Zealand: This dramatic and unspoilt land is perfect for introverts who want to feel like they're travelling in a fantasy land. Famously the setting for The Lord of the Rings, New Zealand has snowy mountains, forested valleys, majestic ice floes, dormant volcanoes, rolling vineyards and pristine beaches. One of the best ways for introverts to explore all that the country has to offer, in a way that suits them, is with a self-drive tour. Taking a motor-home to the road gives you the freedom to explore the different landscapes at your own pace, with the fantastic feeling of independence at being able to stop whenever and wherever you want;
7. Bahamas: A former haven for rum-runners, pirates and smugglers, the Bahamas has long attracted free spirits looking for adventure, and it's easy to see how it might be more suited to an extrovert personality. However, with calm turquoise waters and soft white, pink and gold sands, there are plenty of hidden havens to tuck yourself away in here. The capital of Nassau is a great place to explore at your own pace and leisure, and photographers will particularly love the Georgian architecture which comes in a variety of pretty pastel shades. Diving and snorkelling is also another activity perfectly suited to introverts, taking in the beauty and depths of the natural world in your own calm quiet bubble – and the Bahamas has plenty of cays, reefs and shipwrecks to explore.
Comments:
No Article Comments available
Post Your Comments: