Your Country

Republished from The Asian Age
https://www.asianage.com/opinion/oped/280919/mystic-mantra-theres-more-to-tears-than-meets-the-eye.html  
The more powerful the "tear-jerking" plot, visage, or story, the better the liberating upshot.
The precept that tears have healing outcomes emerged aeons ago. The philosopher Aristotle thought that tears could cleanse the mind by relieving emotional stress – through verbal and physical expressions. This is called catharsis in modern thought, albeit the idea is not new. Its primal "roots" range from several indigenous narratives to Freudian and contemporary psychology. This is not all. If Aristotle believed that theatre and dramatics played a major role in purging emotional stress for our ancients, the celluloid, be it the home theatre, movies, television serials, and the like, provide the wherewithal to catharsis – in the comfort of one's drawing room. The more powerful the "tear-jerking" plot, visage, or story, the better the liberating upshot.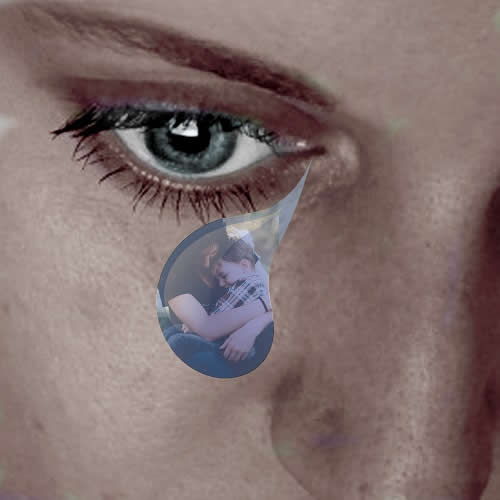 "Tears," wrote the Enlightenment writer, historian and philosopher, Voltaire, "are the silent language of grief." Research suggests that certain chemicals, like beta-endorphins, when revved up by our emotions, assuage our grief, or pain. This is evidenced to be as effective as a strenuous workout at the gym – or, achieving a state of sublime harmony analogous to mindful meditation.
Tears relate to a plethora of functional processes. They are exemplified through facial expressions, muscle tension and release. Each of us would know how facial tension spirals in the forehead, while "lugging" the eyebrows in unison. In like manner, it ushers in altered states, especially in the jaw and mouth, while "levelling" the corners of our lips. As we cry, we discharge loads of muscular tension. This, in turn, promotes a reflex state of reduced, or resolved, mental and physical stress – or, easing of anxiety effects, or anguish.
Tears are a natural response to disappointment, heartache and sorrow too. Yet, the paradox is we often regress from crying, while hiding our misery and subduing it. This "jams" our nerves – it can also, at some bizarre hour, go kaput like the ruptured pressure valve. It is apparent that we are all individuals honed by our behaviours. Remember – we often got nagged for crying, especially while growing up. This has a continuity spoor – we habitually reprimand our children for crying. The inference is simple. We do not always recognize the therapeutic value of tears.
Tears offer instantaneous deliverance from gloom, or agony. They help us to release toxins. This is nothing but natural detox – the purging of emotional and physical chemical surplus. This is central to mind-body healing, a method of ridding, or clearing, our body of its myriad tensions accrued from time to time. Yes, there's more to tears than meets the eye and mind. It is a holistic, integrative process – to "letting go" and feeling calm when we are marooned by stress, job loss, financial cataclysm, despondency, or melancholy; and, on the contrary, laughter beyond measure.
Republished from The Asian Age
https://www.asianage.com/opinion/oped/280919/mystic-mantra-theres-more-to-tears-than-meets-the-eye.html  
Comments:
No Article Comments available
Post Your Comments: