Your Country

BCNH - UK College of Nutrition & Health - Top Quality Nutritional Therapy Courses
BCNH is a small but exclusive college focused on offering top quality courses in Nutritional Therapy in central London. Students come from all parts of the world; BCNH consider themselves to be a truly global college.  Courses are available online and on an attendance basis. For detailed information on all BCNH courses, please visit www.bcnh.co.uk.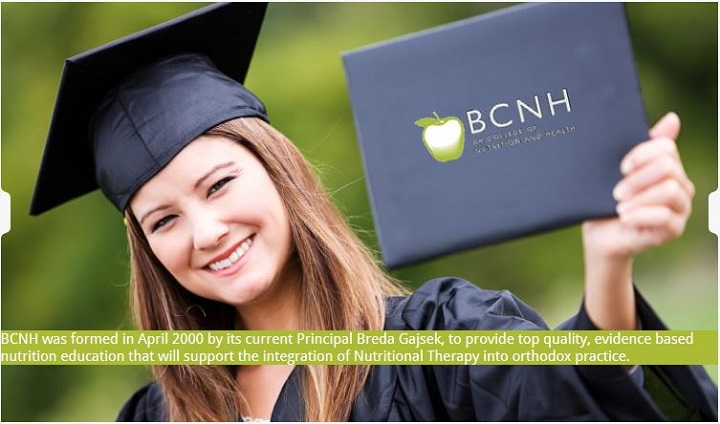 BCNH students can study for a part-time BSc (Hons) programme in Nutritional Therapy (delivered by BCNH in partnership with the University of Greenwich, Level 6 Diploma (credit-rated by UG) or a science foundation course. The demand for Nutritional Therapy (NT) is rapidly growing and in an increasingly more competitive market, a BSc will give you an advantage - both in your professional practice and in the wider job market.  The degree has therefore been designed with flexibility in mind and can be completed over 5 years part-time. You will be able to set up your clinical practice on successful completion of BCNH Year 4 Clinical Practice, while finishing your BSc modules with the University. The degree is awarded by the university and recognized internationally in countries that accept UK degrees.
BCNH believes in evidence-based training; course materials are based on the latest discoveries and developments in the field of nutrition. Courses are therefore highly academic and suitable for candidates with intellectual and academic skills (or those who wish to develop these skills), so you will be able to practice Functional Medicine with a more authoritative approach.
BCNH Clinical training starts in the first year of the course, however in Year 4 you will experience real life consultations with real clients in a clinical setting, under the supervision of a BCNH-qualified tutor. In addition to clinical skills, you will be taught how to communicate with the medical profession in order to establish a mutually rewarding professional relationship. BCNH has many very successful graduates who work with medical professionals and receive referrals from GPs and hospital specialists. It is their belief that the thorough training received during their studies at BCNH, plays a key role in the success of graduates.
Both the BSc programme with clinical practice and the Level 6 Diploma in Nutritional Therapy are accredited by the NTEC. NTEC accreditation allows our graduates to apply for direct entry to the professional register held by the Complementary and Natural Healthcare Council (CNHC), which is supported by the Department of Health.
This year BCNH celebrates their 15th anniversary. As part of the anniversary celebration three candidates enrolling on the first year of either the Diploma or BSc course will win £1,000 each in their Bingo prize draw. Candidates must enrol by 15th July 2015 to qualify for the draw.
Further Information
Please contact BCNH on Tel: 0844 736 5836 or +44 (0)207 433 2555; admin@bcnh.co.uk   www.bcnh.co.uk
Cranio-dental & Skeletal Symmetry™
How do the Jaws and Cranium Relate to the Rest of the Body?
The cranium is the main part of the skull, made up of some 27 different bones. The places where these bones join are called sutures. Attached to the cranium is the facial skeleton, including the TMJ (temporal mandibular joint), which is located at the point where the lower jaw meets the temporal bone, just in front of the ear. Distortions of this joint because of dental abnormalities and various interferences often lead to what is known as TMJ disorder or Temporo Mandibular Joint Dysfunction. Experience has shown that this disorder is responsible for perhaps some 80 different medical conditions.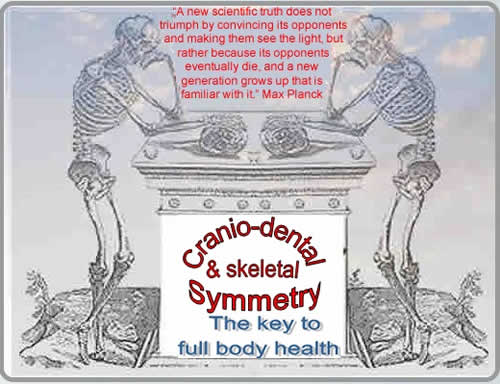 Our head is very finely balanced on our neck vertebrae. The first vertebra to accept this weight is called the ATLAS. The symmetry of this vertebrae appears not only to get affected by dental abnormalities but the Atlas may have inherent asymmetries of its own through trauma or mishaps during the birth process.  Any imbalance in the jaw or cranial region can have a major effect on the rest of the body, causing a whole range of symptoms, which modern medicine is often unable to explain or treat effectively. Cranio-dental & Skeletal Symmetry™ seeks to bring balance to the body, and thus dramatically improve unresolved illnesses and symptoms, by adjusting the teeth and jaws using orthodontic treatment. The teeth are the anchor where forces can be applied to bring about jaw joint, atlas, hip  and body symmetry.
Which Illnesses and Symptoms may Benefit from this Approach?
Dramatic improvements in health, often with a complete resolution of symptoms, have been reported by patients suffering from innumerable conditions including:
Back, neck, hip and sciatic nerve pains; Rheumatoid Arthritis;
Breathing problems;
Bowel problems - including gastric reflux, Crohn's/Coeliac disease;
Depression and anxiety; Learning difficulties;
Ear problems; Facial Pain; Headaches and migraines;
Gynaecological problems including infertility;
Sleep problems; Tooth grinding;
Limb and joint pains and numbness including arthritis;
Palpitations; Speech problems such as stammering;
Shoulder pains;
Illnesses treated with a huge rate of success include:
Asthma;
ME/CFS;
Fibromyalgia;
Multiple Sclerosis;
Gout;
Crohn's and Ulcerative colitis.
There are many more which are not listed here but you can see them online on the Blog .
Further Information
Please contact Dr M Amir on Tel: 020 8780 3433; amir@dramir.com  http://dramir.com/
What is Holistic Hormone Health?  Dr Alyssa Burns-Hill PhD
Holistic hormone health acknowledges that your glands and their hormones are part of a system and that looking at the system as a whole is just as important as looking at some of the individual hormones. You are not the pieces of your body, you are more than the sum of it.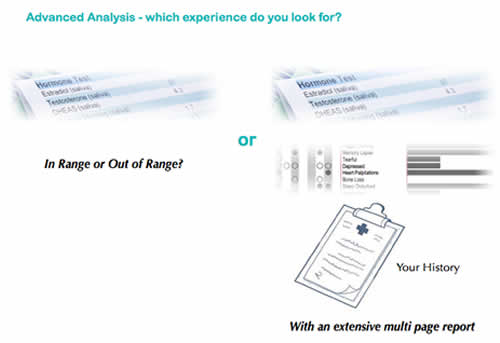 This systems-based approach helps me to provide advanced analysis through hormone testing in a way that makes sense to the person I work with.  As part of this hormone evaluation there is a comprehensive signs and symptoms questionnaire that asks about problems across the physical, mental and emotional levels.  These questions are correlated with specific hormone imbalances providing a context for interpretation of lab results and assessing the relative impact of your results with much more accuracy and meaning for you. I don't look at lab results with a view to simply saying whether or not you're 'in normal range' or not.  Analysis of all the data I collect enables a more three dimensional context of interpretation of your health problems. This approach:
Helps to make your health experiences make more sense to you;
Addresses health problems across physical, mental and emotional levels;
Starts the process of your education, to empower you to look after yourself more effectively in the longer term.
Following evaluation I work with natural products to support your body back to better wellbeing. Your body is the most complex biochemical factory beyond man's imagination or understanding. So, if we can support it on a number of levels, established through looking at hormones, progress can be seen very quickly. For the vast majority of people I work with I expect significant improvement within six weeks and this is improvement can be quantified and qualified.
A Natural Approach is the Origin of Medicine as Well as the Future
A lot of people today suffer with chronic illness.  This is a health problem that persists and doesn't heal by itself; it gets worse as time goes by and there are a lot of, seemingly, separate problems.  People often come to realize that a drug for a symptom is not presenting a cure. Hippocrates, known as the father of medicine, is attributed to promoting the healing power of nature (vis medicatix naturae).  This phrase is all inclusive of your diet and lifestyle; however a therapeutic regime today will need to include nutritional supplements, not least because the modern diet is so nutritionally poor and the modern lifestyle is full of stress (which causes high excretion of important nutrients), it is also usually poor on exercise or physical movement!
These considerations address you as a person with a life; with a focus of looking at you through the lens of hormones, we have a detailed, yet more holistic viewpoint to begin to support your immunity, cognitive faculties, metabolism, reproductive health, blood sugar regulation, blood pressure ... with a positive health strategy that makes a measureable difference for the vast majority of people within six weeks.
Further Information
Alyssa Burns-Hill PhD may be contacted on Tel: 01534 522151; Alyssa@dralyssaburns-hill.com   www.dralyssaburns-hill.com
Accredited Massage Courses
This year Accredited Massage Courses – AMC - is continuing to offer ITEC courses in Massage and Sports Massage, along with its own CPD courses, accredited by the Federation of Holistic Therapists, in a variety of therapeutic and remedial techniques. ITEC courses continue to provide some of the best and most reliable qualifications in the massage industry in the UK, as well as abroad.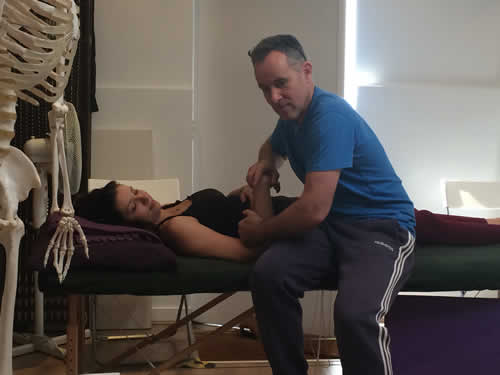 ITEC Massage Level 3 is an ideal first qualification for anyone looking to start a career in manual therapy.  It provides a solid basis in manual techniques, along with a good grounding in anatomy & physiology.  Like all ITEC courses, it is OfQual registered, which means the course is based on a nationally accepted syllabus.  Students are all externally examined which means that they are assessed objectively and that their schools are assessed at each examination for the quality of their delivery.
ITEC Sports Massage Level 3 is another entry level qualification, aimed at students eventually aiming at Sports Massage as a career.  It requires slightly less from students in terms of case studies, but starts them on their road to remedial work by introducing more therapeutic techniques.
ITEC Sports Massage Level 4 is, for us, the level that therapists should aim for when they want to start working therapeutically.  It's the level required by most sports clubs as well as clinic offering therapeutic massage.  Students need a Level 3 qualification (either Massage or Sports Massage) before taking this course.
We usually start each of these courses twice a year - in autumn and spring - with the next round starting in late March or early April 2015.  (Sports Massage Level 3 is only run once a year, with tuition in June and the exam in September).
AMC Tutor and Sports Massage Therapist, Robert Donkers, was invited by ITEC last year to work for them as an examiner in Massage and Sports Massage as well as Aromatherapy.  Over the last few months, Robert has examined ITEC students all over the UK.  He has really enjoyed the perspective it has given, enabling him to bring the best to his own teaching, as well as strengthening AMC's links with ITEC. 
AMC's other Tutor and Sports Massage Therapist, Justin Johnson, decided to delay becoming an ITEC examiner in favour of finishing his Master's degree in Osteopathy at the British School of Osteopathy, where he's in his third year out of four.  After graduation he's planning to write more therapeutic courses for massage therapists.
In the meantime, AMC already offers a selection of mostly therapeutic CPD courses, mostly aimed at qualified massage therapists wanting to extend the range of therapies they offer.
Further Information
Please contact Accredited Massage Courses on Tel: 020 8340 7041; info@accreditedmassagecourses.co.uk   www.accreditedmassagecourses.co.uk
Migra-Cap® Migraine Relief
The Migra Cap® is unique amongst migraine treatments as it combines cold therapy and complete darkness to provide relief from the pain associated with a migraine and most types of headaches.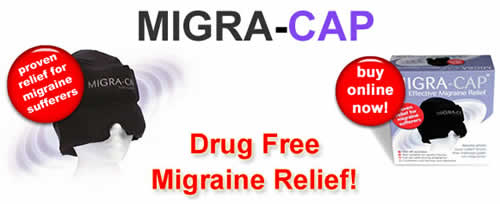 Migra-Cap has been developed by a Migraine sufferer for Migraine sufferers. The migra-Cap combines cold therapy and complete darkness to give relief from the pain associated with a Migraine and most types of headaches.
Welcome to the future of migraine treatments: Migra-Cap®;
A unique migraine solution also offering pain relief during pregnancy;
Developed by a Migraine sufferer for Migraine sufferers.
This 2-in-1 solution is unique and any Migraine relief product with the added benefit of being a one-off purchase. The Lycra cap covers the whole of the head area, and is filled with specially formulated gel packs strategically positioned to target the areas of the head affected by pain.
Ergonomically designed for maximum comfort the breathable, flexible Lycra material enables the cap to fit all head shapes. A 'cut-away' in the material allows users with long hair to pull the hair through for maximum comfort.
Another first for a Migraine relief product: Migra-Cap can be stored in a domestic fridge or freezer and the specially formulated gels ensure that Migra-Cap will not freeze to a solid.
This 2-in-1 migraine solution is unique for any Migraine treatment product with the added benefit of being a one-off purchase. What's more, this drug-free product is also ideal for pain relief during pregnancy.
As seen on TV, this migraine relief solution is one of the most innovative migraine treatments on the market - offering headache relief, soothing sports injuries and concussions, and providing pain relief during pregnancy.
Quick and Simple Relief From Migraine Headache
Developed by a migraine sufferer, Migra-cap offers instant relief from the stress of a migraine headache. We offer medication free relief from migraine and the intense pain associated with migraine. The Migra-Cap is also suitable for sports injuries and can be used, as a safe alternative to drugs, during pregnancy.
Further Information
Please contact Migra-Cap on Tel: +44(0)1685 387788; sales@migracap.co.uk   www.migracap.co.uk
New MSc in Healthcare Management, Leadership and Innovation at Plymouth University Peninsula Schools of Medicine & Dentistry - PU PSMD
PU PSMD has is adopting a global approach to developing its postgraduate programmes. Their Simulation and Patient Safety programme takes as its core philosophy the focus on patient safety through organizational and whole-system redesign and improvement.   Using up-to-the minute thinking on patient safety science, human factors and educational theory, this programme offers students a very real opportunity to 'practicalize' the very latest developments in simulation, giving them expertise with which they can effect positive change in their own workplaces. To complement these well-established programmes, PU PSMD are delighted to announce the recent accreditation of a new MSc in Healthcare Management, Leadership and Innovation.
This is very much a flagship programme offering students a chance to consider what it is to lead, manage and think creatively within a complex,  public sector environment. Recognizing that the application of leadership theory within a political world is challenging, this programme enables deep understanding through critical and practical consideration. Its focus on organization development makes it an ideal companion for Simulation and Patient Safety, and many other programmes now available within PU PSMD. Innovation as a skill is a central feature of this new MSc; PU PSMD are very pleased to be forging early links with the Horizon Institute in Torbay and the Plymouth Quality Academy. These virtual institutes will be an essential tool in the stronger application of research to practice, particularly where international learning of innovation and improvement is concerned.
The small team supporting the new MSc in Healthcare Management, Leadership and Innovation brings up-to-the minute experience of managing and leading in the NHS, as well as academic thinking. They have explored the market for the programme and  realize that the need for skills which help healthcare professionals to understand their environment, lead their people and manage systems has never been greater. Demand right across the provider, commissioner and social care landscape is high for our September 2015 launch; PU PSMD are rightly delighted about this.    
Further Information
For further details please contact the PU PSMD Admissions Team on Tel: 01752 437333;  meddent-admissions@plymouth.ac.uk or visit www/plymouth.ac.uk/peninsula    
The Backcare Clinic - 21st Century Backcare To Improve Patient Outcomes
Irene Phillips changed career from being a Training Manager at the London Stock Exchange following a neck problem and has been practising as an osteopath since 1996.  Having also worked for an American computer company prior to this, she loves technology to improve patient outcomes. She was fortunate to be the first osteopath in the world to use Powered Spinal Mobilization (now called Theraflex) in 1997 and has been included in the World Wide Who's Who for her contribution to osteopathy using this state of the art technology.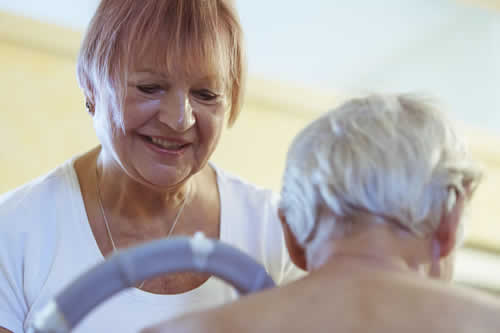 Clinic Director: Irene Phillips BSc(Ost) B.Sc (Soc Psych)
Powered Spinal Mobilization is a non-invasive treatment which in approximately 3-5 sessions will make the spine more supple and re-aligned, thus reducing pain as long as there are no other systemic causes, e.g. kidney problems etc.  It is suitable for chronic mechanical low back and neck pain, scoliosis, prolapsed discs, sciatica and frozen shoulder. Four pistons run off of air, mobilizing two vertebrae in opposite directions; in other modes can stimulate the spinal nerves and relax the muscles. Irene has been featured in numerous health magazines, newspapers and television discussing the benefits of Theraflex treatment.
As an osteopath she also treats other joints including the shoulders, knees, ankles, etc. and enhances her treatment by using various other modes of treatment including CLRT (Cranial Laser Reflex Technique), PIM (Physiotherapy Instrument Mobilisation),  long wave ultrasound, PER Pulsed Energy Replenisher), PBK electrotherapy and dry needling. She was also the first person in the UK to use the SpinalMouse, a radiation free method of assessing the spine for posture, flexibility and core muscle strength and is currently the only practitioner in the UK using the PER2000 which can help sports injuries, arthritis etc. heal faster.
Back pain can be caused by other health issues and if appropriate you would be referred back to your GP for further assessment.
Further Information
Please contact Irene Phillips, BackCare Clinic, 2 Station Approach, Worcester Park, Surrey KT4 7NB on Tel: 0208 335 3787 (24 hour answering service); Mobile: 07738635400 (Office hours) www.backcare-clinic.com where there is online booking.  The site also includes testimonials, press cuttings and video demonstrations.
Whole Body Vibration Training for the Home and Clinic
Energy for Health's newly launched FlexxiCore Challenger combines the technology of the specialist Whole Body Vibration Training (WBV) equipment used in Health Clubs and Gyms with a convenient and versatile design for use at home or in professional settings by enthusiasts or amateurs alike.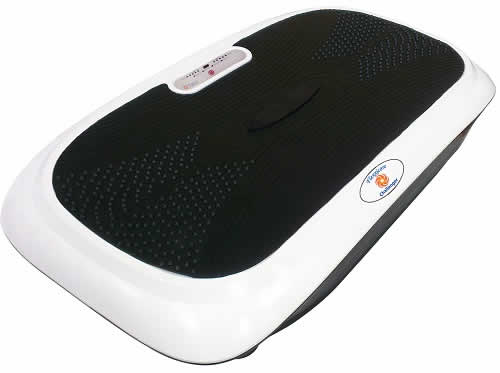 WBV (aka 'Acceleration Training' or 'Biomechanical Oscillation') was first developed in Russia and used to help astronauts recover from muscle atrophy and athletes improve their flexibility and strength. Further research over the years led to the development in Germany of sophisticated vibration platforms that use oscillation and vibration to stimulate rapid-fire involuntary reflexive responses of almost all muscle groups in the body. Recent clinical research has shown healthcare and rehabilitation benefits across a spectrum of conditions.
Challenging the Body's Habit Patterns
WBV challenges the body to raise its game, with muscle responses happening very much faster and with greater intensity than what occurs with normal exercise. The result is a high-intensity workout which is far more efficient in exercising and toning muscles relative to the time taken, and which demands less stamina than the normal types of exercise capable of producing anything close to equivalent effects. Compared with the original German machines, the FlexxiCore Challenger's ingenious format offers:
Greater training versatility;
Significantly higher oscillation amplitude;
Much easier handling and home storage;
A keenly priced alternative to the original full-scale devices.
It has a significantly wider platform than the traditionally shaped devices, and there are no 'handlebar' type towers to obstruct use of the platform in a wide variety of positions. Its control panel is at platform level, operated by a remote handset, so users can train more freely with a virtually unlimited series of exercises and stretch positions. As well as various standing and squatting postures and stretches, the user can experience the exercising, stretching and toning of different muscle groups while training in different positions, including press-ups and stretches - with feet, hands, buttocks or forearms on the platform. The Challenger's broad range of speeds and settings, including three preset-programmes which continuously vary the intensity and speed, constantly challenge the muscles to act outside of their habitual patterns.
Research into WBV's Benefits
Several clinical studies have reported WBV-induced increases in strength, power and performance in young healthy adults.[1] Meanwhile other studies show a range of benefits for older individuals or those with less than optimal health including:
Increased oxygen consumption[2]
Improved cardio-respiratory fitness,[3] lowered blood pressure[4] and reduced hardening of the arteries[5]
fat loss[6]
Improved flexibility[7]
Relief from low back pain[8]
Increased muscle strength and muscle mass[9]
Bone density[10]
References
1. Delecluse et al. 2003; Roelants et al. 2004; Ronnestad 2004; Savelberg et al. 2007; Bosco et al. 1998; Lamont et al. 2008, 2009, 2010; Di Giminiani et al. 2009; Torvinen et al. 2002.
2. Hazell et al. 2010, 2012; Gojanovic et al. 2012; Vissers et al. 2009.
3. Bogaerts et al. 2009.
4. Figueroa et al, 2011 – 14.
5. Otsuki et al. 2008.
6. Hazell et al. 2010.
7. Sá-Caputo et al. 2014.
8. Del Pozo Cruz et al. 2011.
9. Bogaerts et al. 2007, 2009.
10. Gusi et al. 2006; Liu et al. 2011.
Further Information
To find out more Tel: 08456 120129; info@EnergyForHealth.co.uk; for more info about the Flexxicore Challenger visit www.FlexxiCore.com  www.flexxicore.com/products/flexxicore-challenger
Coconoil - One of the Highest Quality Virgin Coconut Oils Available
Coconut oil already has a number of health benefits associated with it, from aiding weight loss to improving skin condition.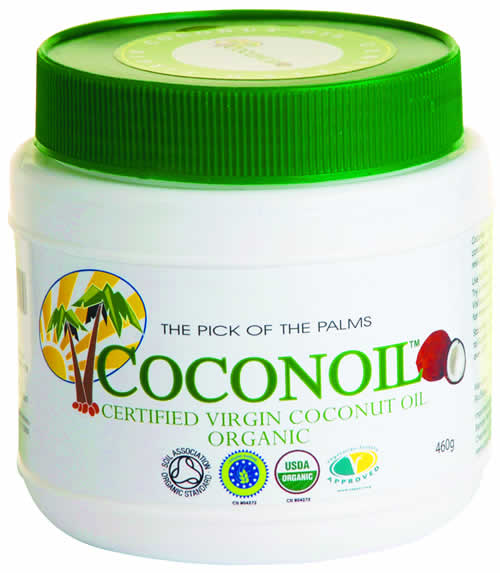 Coconoil is one of the highest quality virgin coconut oils available. Not only is the oil organic, but it is cold pressed, meaning coconut flesh effectively has the oil squeezed out of it. The oil is also packed at source, which improves its quality, its carbon footprint and the positive impact coconut oil can have for local communities. With the recent boom in coconut oil's popularity numerous new brands have come to market, but some of the terminology used by them is causing confusion amongst both retailers and consumers. The biggest area of contention is surrounding the terms 'extra' and 'virgin', with numerous brands labelling themselves as 'extra virgin coconut oils'.
Top Five Tips for Picking a Coconut Oil
1.         Virgin, but not 'extra virgin'-  The term 'extra' doesn't mean anything in respect to coconut oil. Don't be fooled into spending extra money on oils with the pre cursor 'extra' to their name. It has been pinched from olive oils, where it is a regulated term that denotes quality and certain manufacturing processes, but in the coconut oil world there are no regulations for its use;
2.         Look at lauric acid levels -  to use the term 'virgin' a coconut oil should contain certain levels of lauric acid - a type of fatty acid, which is responsible for many of coconut oil's purported benefits. Always go for oils that have levels higher than 45% as this is the minimum level for a high quality oil and recommended by experts;
3.         Look for 'cold pressed' oils - heating coconut oil up can be detrimental to the taste, quality and health benefits of virgin coconut oil. 'Cold pressing' literally means just that, pressing the oil out of the coconut flesh, which means it stays in its most natural form;
4.         Packed in the country of origin -  chose an oil that has been packed in the country in which the coconuts are grown. If coconut oil ships in big containers it will solidify and need to be reheated when it gets to Europe to be put into its retail packaging - detrimental for the oil's properties and wasting a lot of energy. Furthermore if the oil is packed in the country where the coconuts are grown more money goes to the local people, many of whom live in areas where poverty is high.
Coconoil can be used like any other oil in cooking and baking, whether it's making a stir fry, on your toast or in your coffee in the morning for a tropical twist to really kick start your day. You can also buy Coconoil capsules if you want to benefit from the oil on the go.
Further Information
Prices start at just £6.99 for a 280g tub. Available to buy online at www.coconoil.co.uk  www.amazon.co.uk/Coconoil-Original-Virgin-Coconut-Oil/dp/B002F5AYCM
Diamond Logos Workshop with Claus Springborg and Camilla Jørgensen
Saturday 28th - Sunday 29th March 2015
For the first time in Scotland, Claus Springborg and Camilla Jørgensen are offering a two-day course at Newbold House introducing Essence work as it is presented in the  Diamond Logos   path.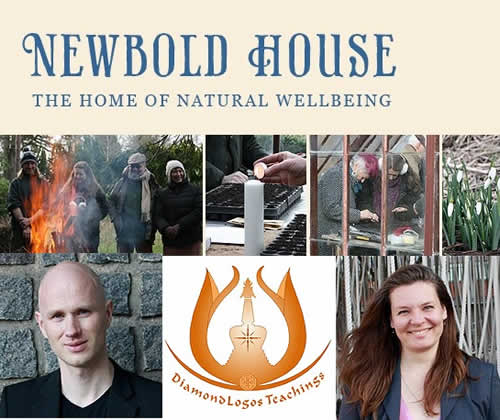 We all search for joy, love, freedom and support to realize our dreams. We long to experience satisfaction, understanding, compassion and the sense of connection to life which creates in us a feeling of deep peacefulness and ease. All of these elements are Essential forms, which each person's presence may assume.  And as such, they are so close to us that we sometimes don't notice that they are always with us.

On March 28th to 29th you can join Claus and Camilla, experienced Diamond Logos   teachers, at Newbold House in exploring some of these Essences and some of the reasons why we can forget that these Essences are already within us. Finding the Essential forms our presence can take inside ourselves has profound healing effects on our lives and brings a sense of coming home.
Further Information
For more information and to book please Tel: 01309 672 659;  office@newboldhouse.org or
visit www.newboldhouse.org/essence-felt-sense-experience-present-diamond-logos-newbold-house-scotland
A Simple Guide To Voyaging The Energetic Universe
by Mike Webster
Published by Lulu.com. 2014. Paperback. £9.96 / $13.46. ISBN-10: 1291960317.

An amazing and very tangible world lies beyond what is considered to be the 'normal' range of the five senses. The reason we do not perceive this 'other' world that we are totally immersed in, is due to the limited view of reality that we have created for ourselves. Once we know what these limitations are and how to transcend them, we find ourselves in an environment beyond our imagination. Distance and time are flexible, allowing us to voyage and access energetic and emotional information wherever we wish, whenever we wish even facilitating energetic changes remotely as required in a distant location.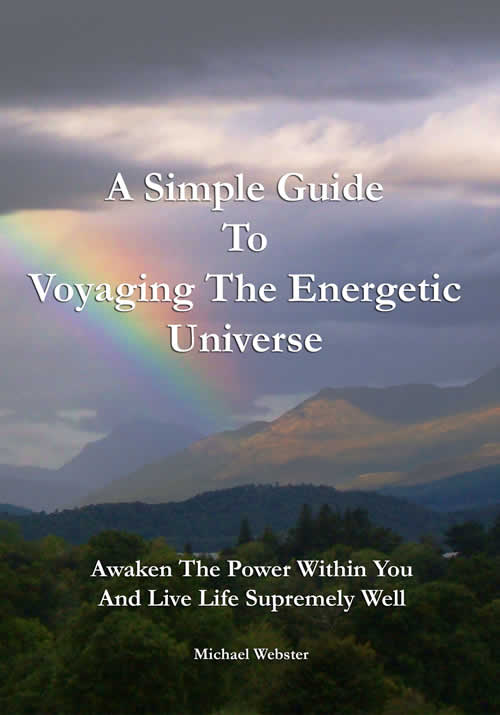 "Mike's first book is a valuable support in understanding everyday life as part of the wider energy field of the Universe. Energetically the size of War and Peace yet a short, inspirational book - ideal for a quick read, and then to keep returning to really get to grips with the profound words written. Mike offers activities, and uses everyday examples, to help the reader gain energy awareness whilst acknowledging everyone has their own journey.  He offers insights into his own life journey and its experiences, with varying stages of readiness for new levels of awareness.  This book is ideal for anyone taking their first steps becoming aware of energy, and also for more experienced energy workers - perhaps with reminders and also new perceptions. Having already trained with Mike, I could hear his approach to teaching within this book which vitally includes his use of humour to aid learning. Thanks Mike for putting this Guide into words and onto paper".
Julie Tasker BSc(Hons) BA(Hons)  PGCE
Vice President, Federation of Holistic Therapists: July 2013 - present.
Director, Shiatsu Society (UK) Limited. April 2010 - May 2011.
The well-worn phrase stating that we are 'Masters of our own ship' takes on a whole new meaning, as we realize that are creating our own reality and are in an environment that has been listening to our desires and wishes since the day we were born.  Despite the confusion and mixed messages we transmit every moment of our lives, the Universe tries to bring our wishes to fruition. Because we are unaware that we are constantly transmitting and receiving Energetic and Emotional information to the universe, and to everyone else who is aware enough to realize this, we do not realize that we are sabotaging our own future and creating the turmoil we experience in the present time. The good news is that we have the means to address this confusion, bringing clarity of perception, enhancing our awareness and performance in our daily lives…'Magic' becomes a normal part of our view of reality and we realise that we are part of a world that greets us as a friend and acknowledges us as energetic and spiritual beings.0
Further Information
On sale at £9.96 / $13.46 plus p&p, copies of this book can be obtained from Lulu, Amazon and all good book shops.
www.amazon.co.uk/Simple-Guide-Voyaging-Energetic-Universe-ebook/dp/B00OP9O1C0
www.amazon.com/Simple-Guide-Voyaging-Energetic-Universe-ebook/dp/B00OP9O1C0
Dr Zak's High Protein Bagels
If you train your body hard then one of the most important nutrients you need is protein, the basic building block for muscle recovery and growth. Getting your protein levels up isn't always the tastiest of experiences though and for many involves protein shakes and bars. Dr Zak's hope to change things for the better however with their latest product launch.

Dr Zak's specialize in creating high protein functional foods that can be easily incorporated into everyday life. Responding to a huge demand from the public, and twelve months in the making, their latest offering is a high protein bagel. Each bagel has over twice the amount of protein in it (about the same as a chicken breast) as an average bagel - enabling you to have your favourite sandwich, but dramatically up your levels of muscle repairing protein at the same time.
The benefits of the bagels don't stop at providing a complete protein source however and they also contain 40% less carbohydrates than their 'normal' equivalent, and are particularly high in fibre, which helps keep hunger at bay.
Nutrition isn't all that's important to Dr Zak's though and they're as proud of the taste of their bagels as they are of the protein and carbohydrate levels in them. The bagels are 'multi-grain and seed' (a cinnamon and raisin bagel is also on its way) and have the same consistency and taste as a 'normal' bagel, meaning you can add an extra 11g of protein to every sandwich without even realising it. There's also not an artificial colour, preservative or flavour in sight and only the highest quality protein sources are used; ensuring that whilst you're packing important protein into your diet you're avoiding any unnecessary nasties.
So if you'd prefer to tuck into a delicious bagel sandwich after a training session, rather than gulping down an 'interesting' shake, reach for Dr Zak's.
Further Information
Available from leading nutrition stores and gyms around the country and  www.dr-zaks.com
Anna Freedman - Macrobiotic Cook & Health Coach - Wholefood Harmony
Inspiring health through delicious, natural cuisine: Coaching, Cooking Workshops, Catering
As a result of enhancing the lives of thousands of people through the Wholefood Harmony cookery school and coaching practice, and teaching students who have travelled across continents, Anna Freedman has developed a unique curriculum to train people from the comfort of their own kitchen.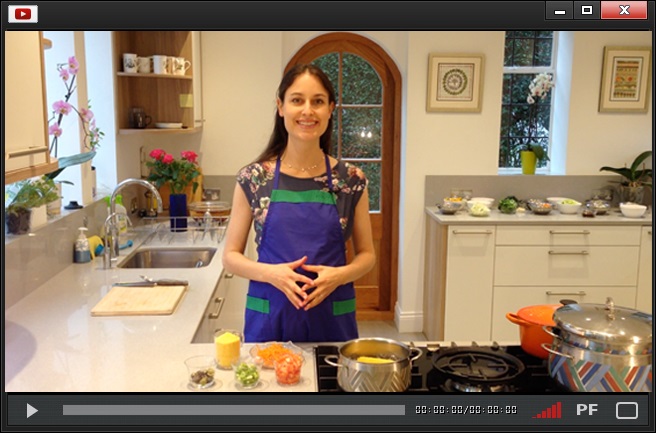 The Pure Cook's Training is the natural food Online course to:
Integrate healthy and delicious dishes using whole food ingredients
Harness food and lifestyle-savvy insight
Experience fabulous benefits embracing wellbeing, vitality, skin, digestion and detox
Safeguard long term energy and health
The online course equips students with 7 modules of essential cookery skills and delicious, effective recipes, valuable and holistic learning and practical application. 
Further information:
Contact Anna Freedman at  Wholefood Harmony Tel: 07957 313 187; welcome@wholefoodharmony.com   www.wholefoodharmony.com/pure-cooks-training
Comments:
No Article Comments available
Post Your Comments: