Your Country

---
Qigong Master Healer Rare London Visit

Chinese Master Shen Chang, one of China's greatest living Qigong masters and healers, is making a rare visit to London on September 1st.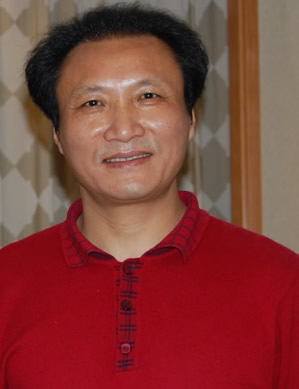 Master Shen Chang will give a demonstration of his healing power with real patients with verification by Western doctors at Friends House, 173 Euston Road, London NW1.
Master Chang has over 3 million followers in China and has successfully treated cancer patients and sufferers of other debilitating illnesses in both China and London. 
Further information
call Freefone 0800 404 7326; 
info@seminars.ie
;  
www.seminars.ie
---
Cancer Care Landmark Seminar Series
For all Healthcare Practitioners and Serious Students
Centre for Nutrition Educational and Lifestyle Management – 3-4 Sept; 26-27 Sept; 10-11 Oct;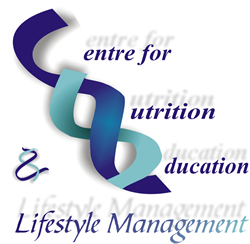 Topics Include:
Strengths and weaknesses of mainstream medical and CAM approaches to supporting individuals with cancer;
Deconstructing and reframing the current model of cancer, philosophy and changing paradigms of health care;
Cancer statistics, cancer research, and cancer options;
Tumour biology, oxidative stress, detoxification, inflammation in immunology of cancer, endocrine and neuroendocrine mediators, psychoneuroimmunology and cancer;
Data linking diet to cancer risk with a focus on mid-Victorian and Mediterranean diets, pharmacological properties of a range of foods, nutritional and herbal products associated with cancer protection and support;
Practical implementation  – Food Demonstration Workshop
Speakers Include:
Dr Paul Clayton
Dr Alexandra Concorde
Dr Sandra Goodman
Liz Butler
Christine Bailey
Kate Neil
Patricia Peat

Cost

3 and 4 Sept and 10 and 11 Oct: £50 per day, or all 4 days for £180
26 and 27 Sept Landmark Seminar: £150
Further Information

Please contact Kate Neil at Centre for Nutrition Education and Lifestyle Management on Tel: 0118 979 8686; 
info@cnelm.co.uk
www.cnelm.co.uk
---
Psychosynthesis: Psychotherapy with a Spiritual Context


Fundamentals of Psychosynthesis – 4 – 7 September, 20 – 23 November and ongoing dates: London NW4 3AQ.

Founded over 80 years ago by Italian Psychiatrist, Dr. Roberto Assagioli, Psychosynthesis was well ahead of its time with its psychological approach involving the discovery of spiritual purpose and meaning for the individual's life alongside their mental, emotional and physical wellbeing. Assagioli, a colleague of Sigmund Freud and CG Jung, combined methods and ideas of Western psychology with spiritually oriented Eastern traditions in his proposal that the purpose of psychological healing was to contact a deeper centre of spiritual identity which he called the 'Self'.
The Institute of Psychosynthesis holds regular explanatory Open Evenings and Open Days in London; its four-day Fundamentals courses provide opportunities to rediscover the Self. In addition, the Institute's short CBT+ programme adds the depth and spiritual values of Psychosynthesis to CBT's methods of rational enquiry.
The Institute delivers part-time professional training programmes in the Psychology of Psychosynthesis, leading to Institute Diplomas and Masters Degrees validated by Middlesex University in Psychotherapy, Coaching, Counselling, Research and Post-Graduate training.
Further Information:
For further information about the Institute's Fundamentals courses and free Open Events, please contact: Tel: 020 8202 4525;  
www.psychosynthesis.org
---
Homeovitality – New Launch


Developed by world renowned scientist Dr. Peter Kay, Homeovitality is a merging of scientific discovery, the biology of natural super-health and alternative healthcare technology, and was launched at the Organic Expo 2009 in Melbourne on the 24-26th July.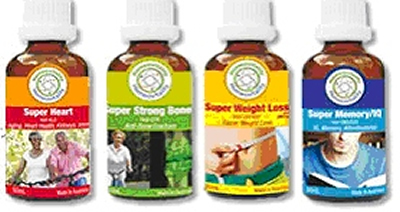 Scientists have recently discovered that features of mind and body health involving the heart, immunity, blood pressure, cholesterol levels, memory, intelligence and bone strength, as well as slowing down the ageing process, can be greatly improved by application of hybrid vigour, nature's highest health level possible. Dr. Kay has selected genes that control these beneficial health features for targeting by the Homeovitality system.
Beneficial genes are targeted by inclusion of highly diluted DNA molecules that have the capacity to work in ways described by Dr. Kratz (see http://kulisz.com/how_does_homeopathy_work.htm), as well as the natural mind/body process known as the psychobiological gene expression system.
The Products
Super Heart
Super Memory/IQ.
Super Weight Loss
Super Strong Bones

Further Information
Please contact the Developer 
peter@homeovitality.com
, the Manufacturer;
ppc1@bigpond.net.au
 and  visit
www.homeovitality.com
 and
www.ppcherbs.com.au
---
Spirit of Beauty – Flower Remedies from Amazonian  Orchids


Created by internationally renowned authority on flower essences and author Clare G Harvey, Spirit of Beauty is the first facial skincare range to be blended with flower remedies, to naturally heal skin and create a sense of wellbeing. From a refreshing facial cleansing gel to holistic moisturisers and spritzes all packed with flower essences and floral essential oils, Spirit of Beauty will refresh, revitalise and renew. What's more, it's 98% natural and parben preservative free!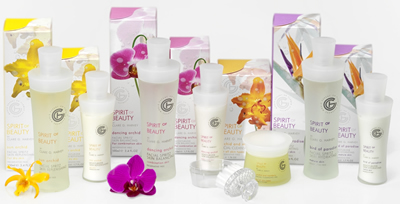 The energetic qualities and ingredients of flowers can care for skin by nourishing, detoxing and revitalising to your skin whilst lifting spirits and bringing a sense of happiness.
Orchid And Mandarin Cleansing Gel – For All Skin Types
Sun Orchid Collection – For Dry/Sensitive Skin
Dancing Orchid Collection – For Combination/Oily Skin
Bird Of Paradise Collection – For Mature Skin

Further Information
Spirit of Beauty is available at Nutricentre, Whole Foods,  Revital and New Vistas and Ainsworth other independent retailers. Stockist number Tel: 01494 671 775; 
www.spiritofbeauty.co.uk
---
Ispaghula / Psyllium Husk® – Herbal Medicine Fibre


Husk® is all-natural, containing just one ingredient, Ispaghula Husk (also known as Psyllium Husk), a vegetable grain; there are no fillers, colourings, sweeteners or preservatives, therefore Husk® can be taken every day as part of your dietary regime.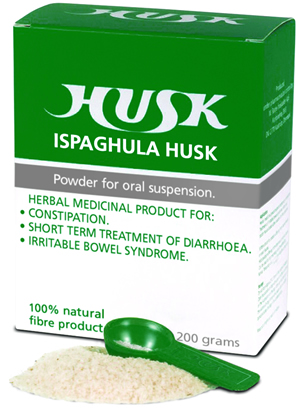 Husk® has been approved as a herbal medicine indicated for Irritable Bowel Syndrome (IBS), Constipation and short term treatment of Diarrhoea. It is safe to take daily and also being a rich source of dietary fibre, is a welcome addition to a balanced diet. Husk® is a quick and easy way to help achieve the recommended daily intake of fibre, being in powdered form, to be taken mixed with liquid (juice, water, cordial, milk etc) or sprinkled on food such as cereal, yoghurt etc.
Husk® can provide highly effective, safe and completely natural relief to sufferers of:
Irritable Bowel Syndrome (IBS)
Constipation
Hard Stools (especially distressing for anyone with haemorrhoids or anal fissures)
Diarrhoea
HUSK® has been sold for over 25 years in Denmark and is sold in Great Britain, Denmark, Sweden, Norway, Finland, Iceland, Austria, Hungary and Bulgaria, with the distinction of being approved as a herbal medicine by the Danish Medicines Agency, and in the UK by the Medicines and Healthcare Regulatory Agency (MHRA).
Further Information

Please contact Lucas Husks on Tel:020 8360 6885; Fax: 020 8360 6854;
info@lucashusk.co.uk
www.lucashusk.co.uk
---
Crystal Keys – Lemurian Wisdom with Kathleen Murray


Healing with Sound, Crystals, Colours in Imprints of Wholeness, Symbols and Vibrational  Remedies with Kathleen Murray, the author of  The Divine Spark of Creation, The Crystal Skull speaks.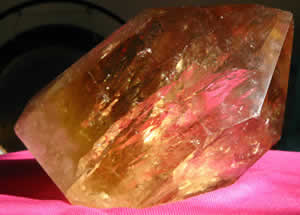 Glasgow: Crystal Keys Part One 25th/26th September
Glasgow: Crystal Keys Part Two 27th/28th September
Paris: Part One  – October 4th/5th
Petit Paradis, Cathar Country (near Rennes le Chateau): Part One – 10th/11th October
Channelling Workshop – Petit Paradis, Cathar Country – 12th/13th October,
Earth Guardianship – Working with the Devic Kingdom in Nature Near Toulouse 17th/18th October
www.montplaisirenrose.com
Introductory talk and Meditation evening – 16th October
Crystal Keys Part One – Athens – 21st/22nd November
Crystal Keys Part Two, plus a trip to Delphi during the week – 28th/29th November
After the two and a half days course the Healer will be given a certificate to practise, a Manual, a Set of Imprints of Wholeness, and a Set of Symbols. Cost £193.  Lunches, Workshop CDs and refreshments included. Crystals and Vibrational Remedies are available to purchase.
Further Information
Please contact Kathleen Murray on Tel: 01464 861 584;  
workshops@crystal-keys.com
;
www.crystal-keys.com
www.crystals.eu.com
---
The Psyche in Chinese Medicine
by Giovanni Maciocia CAc(Nanjing), Acupuncturist and Medical Herbalist, UK; Visiting Associate Professor at the Nanjing University of Traditional Chinese Medicine, Nanjing, People's Republic of China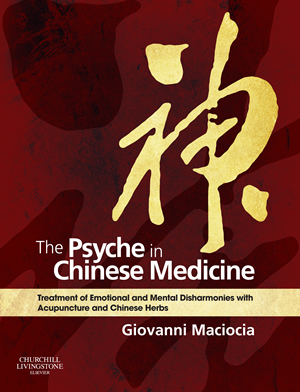 The Psyche in Chinese Medicine discusses comprehensively the aetiology, pathology and diagnosis of mental disorders, exploring the nature of the Mind (Shen), Ethereal Soul (Hun), Corporeal Soul (Po), Intellect (Yi) and Will-Power (Zhi), and then presents the diagnosis and treatment of the most common psychological disorders with both acupuncture and Chinese herbs in detail.
Specific chapters focus on the treatment of common conditions including depression, anxiety, insomnia, panic attacks, bipolar disorder and Attention Deficit Hyperactivity Disorder;
The first detailed description of the nature and functions of the Hun (Ethereal Soul) and how that
relates to conditions such as depression, bipolar disorders and Attention Deficit Hyperactivity Disorder;
An entire chapter dedicated to the functions of acupuncture points in the treatment of mental-emotional disorders;
Case studies from the author's 35 years-long practice that offer realistic insights and understanding to the range of diagnostic and treatment choices the practitioner can make;
Attractive 2-colour page layout gives easy access and navigation around the text.
Further Information

Available from Elsevier and Amazon:
www.elsevierhealth.com/product.jsp?isbn=9780702029882
www.amazon.co.uk/Psyche-Chinese-Medicine-Disharmonies-Acupuncture/dp/0702029882
---
Cranial Laser Reflex Technique (CLRT)


This new technique in natural pain relief and soft tissue normalization, developed by Dr Wise DC, second generation chiropractor from South Carolina, is holding its first teaching seminar in the UK at the Gatwick Hilton on Saturday 24th October.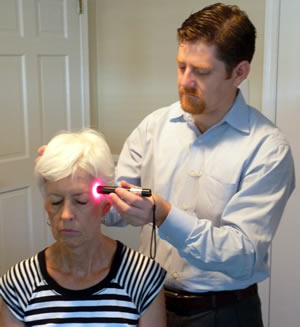 www.youtube.com/watch?v=-oDoCI9a8NE&NR=1
www.youtube.com/watch?v=PQ2yQOcl1zA
This unique system, using Low Level Laser light on the head, changes the way we think about the human body. It also changes the way that chiropractic, osteopathy, massage and bodywork can be delivered.
In this seminar, for practitioners, you will learn:
How it is possible to significantly reduce pain almost instantly...even your own!
How to make trigger points, spasms, and muscle tension reduce with zero discomfort (to the patient) and very little effort (for the practitioner);
How Cranial stresses affect muscle tension, subluxations, and pain;
How to take your clinical results to the next level;
How the body's information is holographically organized in Microsystems;
How to increase referrals because patients can't stop themselves spreading the word
Further Information

Please contact Gill Jacobs, Light for Health, on Tel: 020 7428 3368;
gill@lightforhealth.co.uk
www.lightforhealth.co.uk
www.clrtechnique.com
---
CAMEXPO 2009: Impressive Speaker Line-Up

CAMEXPO is being held over 24-25 October during the complementary healthcare show at Earls Court, London. 
CAMEXPO is where 1000s of Complementary and Alternative Medicine (CAM) professionals converge to share learning and invest vital time in their own training and development.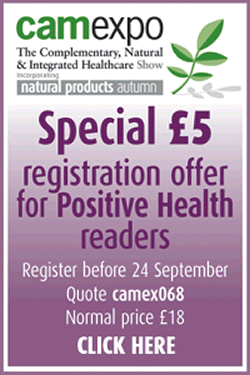 The final line-up of its 7th annual FREE Keynote Seminar programme include some of the most influential scientists, authors and practitioners in the industry, include: Jayney Goddard, Jan de Vries, Dr Rosy Daniel, Patrick Holford, Dr Marilyn Glenville, Dr Robert Verkerk, and Dr Mark Atkinson.   
All 26 seminars offer attendees CPPD points, as do CAMEXPO's ever-popular Taster Workshops. With 48 to choose from, qualified or aspiring practitioners gain the chance to enjoy hands-on experience of an array of exciting new therapies before committing both time and money to a full-time course.  
The show's 150 exhibitors comprises representatives from all the major associations, all the leading educational organisations, plus many of the industry's key suppliers and manufacturers; including A Vogel, BioCare, Good Health Naturally, Higher Nature, Inspire Massage Workshops, and The Nutri Centre amongst others.  
Further Information
£5 Early Bird tickets available before 24 September; to book please call Tel: 01923 690696 or visit
www.camexpo.co.uk
   Quoting camex072, Saving £13 off the door price.
---
Vital Calm for Restless Legs Syndrome (RLS)


Legs that twitch when trying to relax or sleep, creepy, often painful sensations creating an overwhelming urge to move? This is a problem affecting over 1.5 million people in the UK alone who suffer from a condition known as Restless Legs Syndrome (RLS).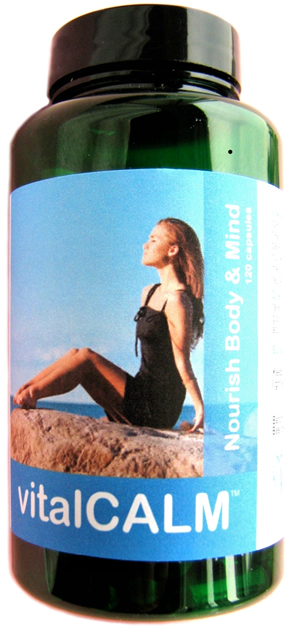 The uncomfortable sensations of RLS are usually triggered by inactivity, are often more noticeable in the evening and, for some, prevent them from sleeping. Symptoms can be temporarily relieved by movement and recently GPs have been allowed to prescribe the same drugs used to treat Parkinson disease since low dopamine is implicated in RLS.  
vitalCALM has been specifically developed to address severe imbalances in neurotransmitter status, which can lead to restlessness in both mind and body. Delivering a high concentration of PEA and supporting nutrients, vitalCALM helps maintain a healthy and balanced nervous system.
References
1) Szabo A., et al. Phenylethylamine, a Possible Link to the Antidepressant Effects of Exercise, in Br. J. Sports Med. 2001 Oct; 35(5):342-3.
2) Sabelli HC, Mosnaim AD, Phenylethylamine Hypothesis of Affective Behavior, in Am. Journal of Psychiatry, 1974, Jun.; 131(6): 695-9.
3) PEA simulates amphetamines providing mental and physical energy like the latter. However, PEA is endogenous to the human brain, does not cause addiction or tolerance problems and has no side effects. See Mosnaim AD et al., The Influence of Psychotropic Drugs on the Levels of Endogenous 2-Phenyethylamine in Rabbit Brain, in Biol. Psychiatry, 1974 Apr.; 8(2): 227-34.
4) Methylphenidate (Ritalin), one of the most widespread and devastating drugs used to treat attention deficit and hyperactivity disorders in children, acts by stimulating the production of adrenalin and PEA but has devastating effects on other neuronal circuits.
5) Bhat V.B., et al., C-phycocyanin: a Potent Peroxyl Radical Scavenger In Vivo and In Vitro, in Biochem Biophys Res Commun., 2000; 275(1):20-25.
6) Romay, C. et al., Antioxidant and Antinflammatory Properties of C-phycocyanin from Blue-Green Algae, in Inflamm Res, 1998, Jan.; 47(1): 36-41.
7) Romay C., et al., Phycocyanin Extract Reduces Leukotriene B4 Levels in Arachidonic Induced Mouse-ear Inflammation Test, in J Pharm Pharmacol. 1999¸51(5):641-42.
Further Information
For more information please contact Simply Vital on Tel: 0870 609 1180; 
www.simplyvital.com
---
Comments:
No Article Comments available
Post Your Comments: