Your Country

5th Spiritual Awakening Festival: Athens – Delphi

August 1st – 6th 2009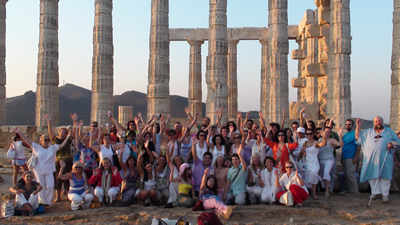 The Spiritual Awakening Festival was started in 2005, in Greece, by Paschalis Kazakopoulos, founder of the Angels House University, This sacred assembly is a gathering of people of good will who work for the light, uniting their energies for the evolution of the planet. The spiritual festival was designed in order to assist humanity to the maximum during the ascension process.
There are six days of celebrations,  workshops, presentations and other activities, designed to activate the participants to their highest potential. This year we are called as never before to bring together people from different soul families in order to weave all together the new energies. Through this event you will experience the purity of the light and you will embody all the qualities you need for this period of ascension. The weaving of the energies and the information that will flow in your consciousness, will allow you to expand your perception of yourself and the divine, embracing all your being in love.
The Speakers of the 5th Festival

World renowned speakers for their service and contribution to the spiritual field will embrace the 5th Festival. We will broaden our horizons and work for the uplifting of humanity in a greater field of love and light.
Speakers

Celia Fenn, Kathleen Murray, Paschalis Kazakopoulos, Edwin Courtenay, Frixos Christodoulou, Kevin Core, Christine Core, Rosemary Stephenson, Paola Sani, Clive Boucher, Irene Llewellyn, Joga Dass, Alicia U Seidel
Further Information

To book, please get in touch via 
info@angelicreiki.eu
www.spiritinathens.gr
---
The Healing Toolbox



The Healing Toolbox has been established to promote Training in Polarity Therapy,
Polarity Therapy is a wonderfully simple, gentle, yet powerful 'hands on' therapy which relieves the pain caused by energy congestion and harmonizes energy flow. We place the hands on two places on the body and experience the flow of energy. At the same time we feel the tissues relax and observe profound changes in the client. The resulting feeling of well-being has to be experienced to be believed.
Polarity Therapy uses different degrees of touch: auric, light, moving and deep. As a result, many body-work therapies, e.g. Massage, Reflexology, Reiki, Cranio-sacral Therapy and Spiritual Healing, find that their way of working is extended and integrated within the unifying framework of Polarity Therapy.
Our Training also includes many ways of dealing with the emotional releases which may occur during therapy and also provides an environment within which students are supported in their own personal growth.
Further Information
Please contact: The Healing Toolbox on Tel: 01483 799998; Mob: 0708 631448; Fax: 0871 242 6185;
joscrimshaw@tiscali.co.uk
.  
www.healingtoolbox.org.uk
. Also view the article featured in Positive Health Issue 158:
www.positivehealth.com/article-view.php?articleid=2593
---
UK Tour: Tibetan Lama His Eminence the 7th Dzogchen Rinpoche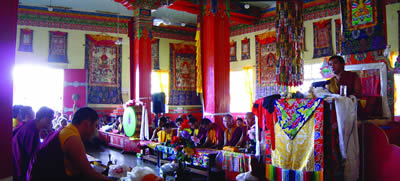 H.E. the 7th Dzogchen Rinpoche teaching monks & students
Shenpen UK is delighted to announce the 2009 teaching tour of His Eminence the 7th Dzogchen Rinpoche, Jigme Losel Wangpo.
Renowned as the principle authority on the Dzogchen teachings, the highest of Tibetan Buddhism, His Eminence is one of the foremost teachers alive today continuing four centuries of unbroken lineage.
His Eminence will be holding public talks, weekend teachings and retreats during June/July in the UK.
Public talks: London (June 24). Norwich (June 25), Birmingham (June 26)
Empowerment: Birmingham (June 27)
Dzogchen retreat: Cotswolds (June 28 – July 2)

His Eminence was recognised by His Holiness Dodrupchen Rinpoche as the Dzogchen lineage holder and has re-established Dzogchen Monastery in south India, as one of the most influential institutes in the Tibetan tradition.
His Eminence has dedicated his life to social welfare projects. In 1995 he founded Dzogchen Sri Senha Charitable Society (DSSCS) a charity specialising in healthcare, educational and community infrastructure programmes that benefit the 7000 residents of the Dhondenling Tibetan settlement in south India.
His Eminence was recently honoured by His Holiness the 14th Dalai Lama and the Tibetan Government in Exile for his outstanding contribution to the welfare of the Tibetan people. His Eminence is the embodiment of the Dzogchen teachings and an example of wisdom and compassion in action.
Further Information
Please contact Gemma Keogh on Tel: 07861222496; 
shenpen@shenpenuk.org
or visit
www.dzogchen.org.in
---
Biobran MGN-3 – Immune System Support


Biobran MGN-3 is a natural immunomodulator used by healthcare and medical professionals worldwide for over fifteen years.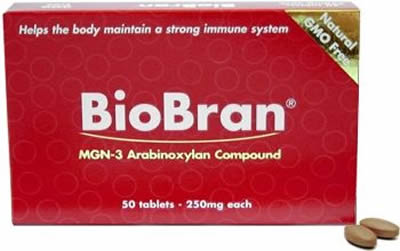 A significant amount of clinical research has accumulated (see www.biobran.org/research.html , showing Biobran to be invaluable to those with weak, damaged or compromised immune systems, helping to increase NK cell activity, T and B lymphocyte and macrophage activity, as well as safely increasing the production of tumour necrosis factor (TNF), cytokines and interferon, and reducing inflammation in the body. New research also shows that Biobran helps to increase the performance of dendritic cells – antigen-presenting cells that play a key role in anti-tumour immunity.  
Biobran, manufactured from rice bran that has been broken down or hydrolysed using enzymes from the shitake mushroom, also modulates immune function with safety, without toxicity or side effects.  These unique combination of benefits to the body and Biobran's safety has made it the gold-standard in immune support for health practitioners and doctors, and for the tens of thousands of people around the world who use it for optimum immune support. Biobran supplementation is also used as an adjunct to conventional treatment programs because of its ability to mitigate some of the harsh side-effects of chemotherapy.  
Further Information
Please watch Dr Ali's CAMexpo 2008 Biobran lecture on  
www.healthy.co.uk/lectures/ali08.html
  To purchase Biobran, please contact The Really Healthy Company  on Tel: 020 8480 1000;  
sales@healthy.co.uk
www.healthy.co.uk
---
6-Day Deep Cleanse Program



Would you like to look and feel your best, inside and out, for that Special Occasion- your wedding, preparing/trying to conceive, meeting new people etc.
You can in just 6 special days by doing the CleanseforHealth six-day deep cleansing program which clears out/releases ancient and recent toxic matter from your body but at the same time works deeply with your mental and emotional bodies. 
This process is life-changing and empowering.  The program briefly consists of special @cleansing' drinks alternated with organic vegetables, freshly juiced with herbs and supplements.
Additionally, there is some bodywork every day, three colonics, iridology diagnosis and nutritional advice. 
Further Information

To find out more please contact Araura Berkeley on Tel: 01458 830944; 
araura.berkeley@gmail.com
www.cleanseforhealth.org
---
Vantol College of Crystal Therapy
The Vantol College of Crystal Therapy, found in 1992, offers 2 year professional part time courses in crystal therapy.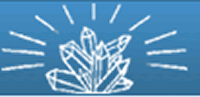 Crystal Healing is a holistic therapy where crystals are used as a tool to help create wholeness, balance and health in body, emotions, mind and spirit.  
In order to work professionally in this field, it is of utmost importance for crystal therapists to gain a high level of competence and a thorough understanding of the energetic properties of crystals, as well as in-depth knowledge of subtle energies. 
To learn and apply this knowledge in practice takes time and the Vantol College offers this training in a part-time two year course. Training takes place during weekends in Egham, Surrey and also in Newbury, Berkshire. Vantol's courses are accredited by the CHF (Crystal & Healing Federation) and the BCH (British Crystal Healers).
The next courses will take place in the autumn, both in Egham and Newbury
Further Information

Please contact the Vantol College on Tel: 01932-423696;  
info@vantolcollege.co.uk
www.vantolcollege.co.uk
---
The Asian Diet – Simple secrets for eating right, losing weight and being well

by Jason Bussell   
Published by Findhorn Press. June 2009. £7.99. ISBN: 978 1 84409 160 7.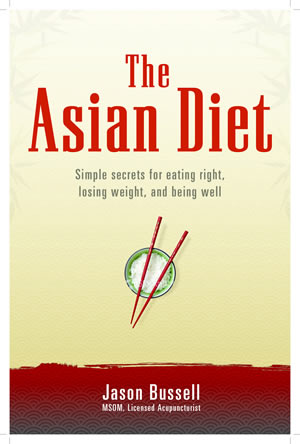 In this era of fad diets, detox programmes, and 'superfoods', this examination of the relationship between diet and lifestyle looks to the Far East and claims that the simple principles to live by are balance and moderation. The diet outlined in this book teaches the daily effects that particular food choices will have-on bodyweight, energy, mood, and the quality and duration of life. All major food groups are covered, with additional sections on dietary supplements, lifestyle, and attitude.
What Makes this Book Special?
The information within The Asian Diet is a compilation of the information Bussell tries to impart to all his patients. It is filled with advice on how to change your diet, lifestyle and attitudes to improve your health, vitality and longevity.
What are the benefits of buying this book?
Learn how your food choices affect the functioning of your body and mind
Learn how to make proper food choices
Learn how to adjust your lifestyle and attitudes to promote health and well-being
About the Author

Jason Bussell has a Master of Science Degree in Oriental Medicine; he is nationally board certified in Acupuncture and Oriental Medicine, the President of the Illinois Association of Acupuncture and Oriental Medicine and is on the Advisory board for curriculum development of the Pacific College of Oriental Medicine. Bussell has published articles in professional journals.
Further Information

Please contact Carol Shaw at Findhorn Press on Tel.:01309-690582; Fax: 0131-777-2711;
carol@findhornpress.com
www.findhornpress.com
---
The College of Sound Healing
Sound has been used as a healing force for thousands of years. Today we are beginning to rediscover how important sound and music are for us.
The College of Sound Healing was established to provide the highest quality training for those people who wish to become sound healers. The College of Sound Healing is a non-profit making organization.
The College offers a basic training programme that consists of five weekend workshops over a period of a year and a half. Two additional modules are taken in the following year.
The College takes sound healing into schools and the wider community and promotes scientific research into sound healing and sound therapy.
Further Information

Please contact The College of Sound healing on Tel – 01588 620449; 
info@collegeofsoundhealing.co.uk
www.collegeofsoundhealing.co.uk
---
Obituary Tribute Celia: Ann Zoe Wright 1943-2009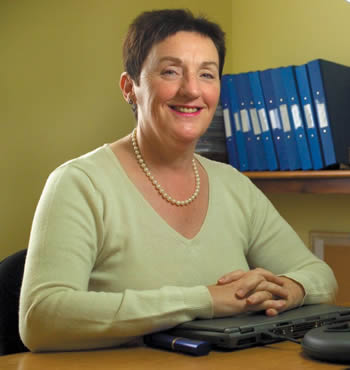 Celia was born during World War 2 and was very independent from an early age.
In England, after school, Celia went to University to study Maths. She discovered that Maths was not the beautiful, contemplative study she had imagined, and worked at several jobs before going back to study Psychology, combining this with a business in antiques and a busy life with friends in London.
In 1975 Celia met Brian Wright, and they married in 1976, forming a strong, dynamic and loving couple who spent 34 years working, playing, meditating, and enjoying a very full life together.
By 1979, they had discovered a deep interest in natural health, based on nutrition, and their studies and business instincts led them to begin their first nutrition company, with a new range of good quality supplements, and the first generation of trainings and information.
Celia discovered her talent for writing wonderfully accessible and informative articles, which appeared in leading magazines over the next decade, and drew many readers into an understanding of how they could nurture their own health and energy through nutrition. She also produced The Wright Diet, and several booklets, and gave countless people advice that turned around their health. Meanwhile, they built a small, but perfectly formed business, based on the highest principles of service and quality.
In 1989, they passed the business on, and in 1993, they set up Higher Nature, with similar principles of making the very best products available, together with service to customers, employees, and for the general good.
In October 2008, Celia was discovered to have a benign brain tumour. There was no choice but to have surgery, and she had the operation to remove it in early December. Following successful removal, there were complications which resulted in damage to her frontal lobes. However, Celia was very much herself, and showed a lot of affection.
On the 24th February she had a relatively routine operation. Tragically, she sustained severe neurological damage from which she did not recover.
Celia will be very much missed.
We understand that Celia's death will be a shock and sadness to many of you. She would most like to be remembered in your hearts.
Further Information

Celia's family ask you to forgive any failure to respond to messages and, if you wish, to make a donation to charity in her name, rather than sending anything.  
Celia's Favourite Charities
Green Light Trust – working with children and communities to create UK forest environments, rich in wildlife and linked to global rainforest projects.
The Meridian Trust – preserving the Buddhist culture through film and video, particularly where threatened by political oppression.
Greenpeace
Cats Protection
If you would like to make a donation in Celia's name, please send a cheque made payable to the charity of your choice to: C Waterhouse and Sons, High Street, Burwash, TN19 7ET.
---
Why Would You Want to Become a Vegetarian?
Short answer: It has a positive impact on your health, provides financial relief, benefits the environment and is good for the soul!  Kiran Cayote, Raja Yoga meditation teacher for 30 years tells us why she became a vegetarian.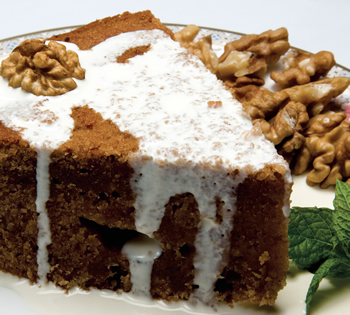 Walnut Cake
Vegetarianism has a positive impact on your health: Studying holistic health in the late 1970s, I discovered that people who eat meat run a much higher risk of developing cancer, heart disease, dementia and other serious illnesses. However, don't take my word for it. Read Peter Cox's book You Don't Need Meat (Macmillan, 2002), for some easy-to-digest, convincing practical evidence.
It provides relief to your wallet: Many people today become vegetarian for this reason alone. When I became vegetarian I was a single mother on welfare; I simply could not afford to put meat on the table every day. The basic vegetarian diet, like that many of the world's traditional diets, is based on affordable staples such as rice, potatoes and beans. Plant protein from these sources is ounce for ounce cheaper than animal protein.
It benefits the environment: A study at the University of Chicago, together with several UN reports, point to increasing evidence that vegetarianism reduces global-warming and conserves fossil fuels, soil, water and tropical forests.
It is good for the soul: There are spiritual reasons as well as to why I became vegetarian. My holistic health studies led me to study Raja Yoga meditation as taught by the Brahma Kumaris World Spiritual University. The Brahma Kumaris (BKs) advocate vegetarianism because their ethos is non-violence and they do not eat anything with potential for life.
Vegetarians tend to be calmer and more centred. I found that to meditate, I needed the added clarity and emotional stability that a vegetarian diet provided. Meditation in turn improved my ability to focus and has deepened my love, peace and wisdom.
Further Information

There is a live cookery show in London – an event especially dedicated to National Vegetarian Week –  for information please visit our website:
www.bkwsu.org/uk/whatson
  Find Vegetarian cookery books at 
www.bkpublications.com
Raja Yoga Meditation as practised by the Brahma Kumaris World Spiritual University is a perfect tool to bring about change in our awareness and attitude.  for more details and information on courses and programmes please Tel: 020 8727 3350 and visit
www.bkwsu.org/uk
---
Sun of gOd
by Gregory Sams
Discover a universe brimming with intelligence and design that has no need for an intelligent designer.
A remarkable new book to be published on 1st June 2009.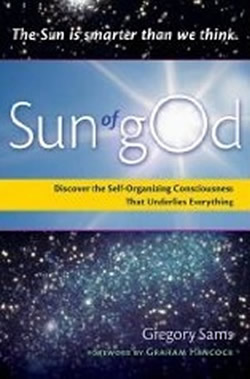 Does it really make sense that our 13.7 billion year-old universe waited 13.698 billion years before anything in it developed what we call 'consciousness'? And that experience was restricted to only humans?
Sun of gOd is a radical re-think of our Sun, our universe and what it means to be alive. Using scientific ideas and bringing them to their logical philosophical conclusions, Gregory Sams proposes that our Sun itself is conscious, living and fully aware of its place in the universe. Furthermore, our Sun communicates with other stars, and with us, in ways which mirror our own communities and even the way in which our own brains function.
According to Gregory Sams, 'Creative intelligence is a 'bottom-up' system in which everything, from molecules of water, to neurons in our brain to the Sun itself is working together to gently steer and organise our universe. For humans, the Sun is the centre of our lives, a fact that the ancient Sumerians, Chaldeans, Assyrians, Egyptians, Greeks, Romans, Mayans, Inca, Aztec, Celts and Native Americans all realized, but we do not understand today. For all intents and purposes, the Sun is our God.'
About the author
In 1967, with his brother Craig, Gregory Sams co-founded Seed restaurant, the first natural and organic eatery in the UK which was frequented by his friends John Lennon and Yoko Ono. This was quickly followed by Ceres Grain Store in the Portobello Road, Harmony Magazine and then Whole Earth foods. In 1982, he launched the first VegeBurger and was soon selling over 250,000 burgers each week. In the mid-1980s Gregory dedicated his life to the new scientific ideas of 'chaos theory' and founded Strange Attractions, the world's first ever shop dedicated to chaos theory. His interest in chaos theory led to an interest in consciousness that led to writing this book.
Further Information
Sun of gOd
is published by Weiser Books and is available at all good bookshops.
Sun of gOd
is published on 4th June 2009 ISBN: 978-1578634545 RRP: £14.99 For more information, please visit:
www.gregorysams.com
www.redwheelweiser.com
---
Comments:
No Article Comments available
Post Your Comments: