Your Country

---
Biodanza Vital Development™

Biodanza is a dynamic, vital and joyful dance form with therapeutic and transformational inputs, taking its basics from gestures and expressions from everyday movements and making them conscious at body and mental levels.
The BWA Biodanza Training Course develops and establishes a profound joy of living in harmony with the Universe.

Patricia Martello, pioneer of this south American technique in the UK, has helped thousands of people to overcome fears , conflicts and to unfold with courage their full human and vital potential. "During the dances I feel real, alive, so inside me that I can touch the reality with deep intuition and clarity to flow in life without obstacles."

Further Information
Please contact Biodanza on Tel: 020-8392 1433; info@biodanza.co.uk ; www.biodanza.co.uk

---
Spagyric Essence Therapy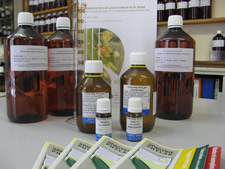 Spagyric essences are a unique blend of modern herbal medicine, classical homeopathy, aromatherapy and mineral therapy. Spagyric essence therapy is based on a holistic healing system encompassing physical, mental, emotional and spiritual aspects of health.
There are almost a hundred single, and hundreds of combination Spagyric essences for many ailments. Archturus use only the Phylak Sachsen essences, produced according to the method of Dr Zimpel,
in licensed laboratories conforming to strict pharmaceutical standards.
•    Complements all other Therapies;
•    Quick and easy to use Reference manual;
•    Safe to use during Pregnancy;
•    Test kits available for Muscle testing or Dowsing

Further Information

Please contact Archturus Limited on Tel: 01592 620 865; Fax: 01592 620 965;
sales@archturus.co.uk
;
www.Archturus.co.uk
---
Expectancy: Pregnancy and Childbirth Education

The Caring for Pregnant Clients course, accredited by the Federation of Holistic Therapists, provides therapists treating expectant mothers the training to work safely and appropriately. Either a two-day module, or studied via distance learning with an online tutor, the course can also be delivered to complementary therapies colleges and schools. Taught by university lecturers who are also experienced practising midwives and qualified in several complementary therapies, graduates of the course are eligible to join Implementing Aromatherapy in Maternity Care or Reflexology Techniques for Pregnancy and Childbirth courses. These are academically accredited by the University of Greenwich, London, subject to further guided home study and presentation of a written
assignment.
Further Information

Please contact Expectancy on Tel: 08452 301 323;
info@expectancy.co.uk
;
www.expectancy.co.uk
---
Purple Flame Aromatherapy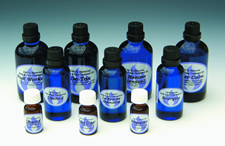 The Purple Flame Aromatherapy catalogue contains over 500 products. Practitioners can choose from more than 100 pure essential oils and organics, aromatherapy products and accessories  including synergistic skin and massage oil blends, which are 100% natural massage oils created by adding their highly effective synergistic essential oil blends to skin softening almond oil. These fabulous synergistic skin and massage oil blends are now newly available in organic sunflower, suitable for those with nut allergies or delicate and sensitive skins.
Further Information

Please contact Purple Flame Aromatherapy on Tel: 01676 542 542; Fax: 01676 540 777;
info@purpleflame.co.uk
www.purpleflame.co.uk
---
AtlasBalance©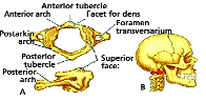 The Atlas – the first cervical vertebra – is out of balance and dislocated in many people, resulting in many chronic ailments. Atlasbalance© incorporates a mode of treatment which corrects the Atlas in a unique and permanent way. The results are often instantaneous – from postural improvement to elimination of headaches, neck pain and backache:
•    Improved range of motion and posture;
•    The head feels lighter, more erect and supported;
•    Disappearance of pain in the neck, shoulders, back and pelvis;
•    Relief from sciatica;
•    Unwinding of chronic muscular tension in the shoulders, mid and low back and hips;
•    Disappearance of migraines and headaches;
•    Better circulation, respiration and digestion;
•    Better sleep.

Further Information
Please contact Mr M Amir BDS MSc (U London) LDS RCS (Eng) Dental Surgeon on Tel: 020-8780 3433;
amir2647@msn.com
---
Prime Directive Probiotics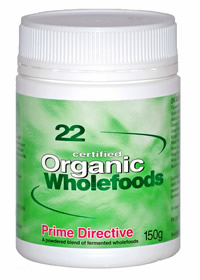 We originally obtained our gut bacteria from fruits, vegetables and grains. Therefore, to get bacteria in its most natural form, we need probiotic supplements where the bacteria has been cultured from foods, not dairy products or soil.
Twelve major bacteria strains have been identified as being responsible for reproducing the hundreds of sub strains of bacteria; it is important that we replace all 12 of these strains when supplementing, so that they can then produce the other sub strains needed for a healthy functioning digestive system.  Even if only one of these major strains is missing, an imbalance can occur.  Prime Directive contains these 12 major strains plus a powdered blend of 22 certified organic whole foods, making it a very powerful probiotic indeed.
Further Information

Prime Directive is available from Safe Remedies Ltd on Tel: 01289 332 888;
www.saferemedies.com
---
Memorial Woodlands – Environmental Legacy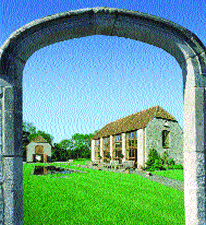 Memorial Woodlands in Bristol is a one-of-a-kind woodland cemetery which offers an alternative, personalized approach to funerals and ensures the environmental legacy of those laid to rest. Spanning 110 acres, the site specializes in bespoke funerals; it has its own on-site chapel and reception rooms which families have for the whole day to use as they wish.  Families are encouraged to celebrate the life of their loved one in whatever way is appropriate to them.
Every funeral at Memorial Woodland plays an important part in helping to preserve the environment. In place of a gravestone, families plant a tree in memory of their loved one, creating a protected woodland for future generations to enjoy.
Further Information

Please contact Memorial Woodlands on Tel: 01454 414999;
www.memorialwoodlands.com
---
Thermal Breast Screening at The Homeopathic Clinic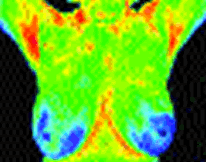 Phil and Rosa Hughes, Homeopaths, founded The Homeopathic Clinic in Liverpool, which offers Homeopathic medicine along with Complementary and Alternative therapies, a Homeopathic pharmacy & a natural remedy shop. The North West Branch of the Hahnemann School of Homeopathy is also resident at the Clinic.
Phil has helped Rosa recover from Breast Cancer; they have introduced many women patients to Thermal Imaging non-invasive breast screening which can detect breast abnormalities up to 8 years before a mammogram. The camera is exclusive to the clinic & the only one in the North West.
Further Information

Please contact Phil and Rosa Hughes at the Homeopathic Clinic on Tel: 0151-931 5001; Fax: 0151-931 4855;
info@homeopathy-liverpool.co.uk
;
www.thehomeopathicclinic.co.uk
---
Psychic Highway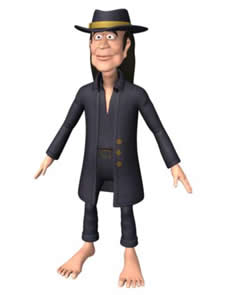 The Psychic Highway hopes to become a small portal of spiritual information primarily to guide those just
starting their spiritual journey to go towards the sites beneficial to their learning.
John Healey, a professional Psychic/Medium, Teacher and Healer and his partner Helen are bringing to life their animated on-site 'Guide' The Soul Man® with his Book of Knowledge ready to take you forward. A small team of Psychics, led by Annie Lund are available to give help and guidance when needed.
The on-site helpline, charged at a normal rate will be open for those needing guidance and questions answered – this is John and Helen's way of 'giving back'
Further Information

Please contact Psychic Highway via
thelittlesanctuary@btinternet.com
;
www.thepsychichighway.com
;
www.thelittlesanctuary.com
---
A Practical Guide to Acu-points by Chris Jarmey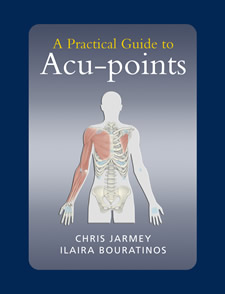 The first extensive work on Acu-points that not only describes point actions and needle technique for Acupuncturists, but includes Shiatsu and other manual techniques. Contains better pictures, greater anatomical clarity and detail, more accurate translations of point names, and more practical information than any other book on the subject.
"It not only gives advice about needle technique but also describes how to apply manual techniques and Shiatsu to each major point;
•    It tells you the optimum treatment positions to access the points and lucidly describes the stimulation sensation the receiver should expect to feel, where relevant;
•    Most usefully it gives supplementary information about applying magnets, cupping and guasha (scraping) which adds a useful extra dimension.

Andrew Parfitt MBAcC MRSS(T)
Further Information

ISBN 978 09543188 4 0; £24.99 Orders to Combined Book Services on Tel: 01892 837171; Fax: 01892 837272;
orders@combook.co.uk
All major credit cards accepted. Ref: PH
---
CardioCheck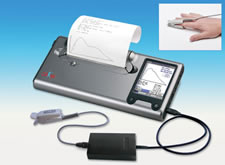 CardioCheck alert you to the risk of suffering a heart attack or stroke by testing the health of your main arteries. Proven in Clinical Trials at a leading London hospital, CardioCheck determines the condition of the main arteries by measuring their elasticity, a key indicator for identifying cardiovascular disease (CVD). It tests for the biological age of the arteries, endothelial function and large artery stiffness, all recognized as significant risk factors for predicting major cardiovascular events. The data provided by CardioCheck may be valuable in helping to:
•    Assess cardiovascular health;
•    Monitor the progress of vascular disease ;
•    Monitor the effect of targeted supplements or medication in successfully reducing arterial age and improving circulation, reducing inflammation;
•    Arterial age, stiffness, plaque and other arterial deposits;
•    Cholesterol, blood pressure and arterial inflammation

Further Information

Please contact Equilibra for Health on Tel: 01642 872610;
www.equilibraforhealth.co.uk
---

After over twenty years of teaching and studying exercise and martial arts around the world, Anthony Aurelius has implemented the best of everything he's learned into one workout to make it complete.
A Typical Choi-Bo Class:

Component 1: Meditation and Mental Preparation Time;
Component 2: A Dynamic Stretch to Warm Up the Whole Body;
Component 3: Spine and Joint Rotational Exercises;
Component 4: The Choi-Bo Conditioning Routine;
Component 5: The Choi-Bo Aerobic Routine;
Component 6: The Choi-Bo Anaerobic Push & Cool Down Massage;
Component 7: The Whole Body Cool Down Stretch.

You can use each component as a stand-alone short workout, or even perhaps do two or three components daily.
Further Information

Please contact Anthony Aurelius on Tel: 0845 223 4601;
anthony.aurelius@choi-bo.com
. A short clip can be viewed at
www.choi-bo.com
---
Comments:
No Article Comments available
Post Your Comments: