Your Country

Busy and Stressed all the Time -  Herbal First Aid Kit for Natural Support
You're probably most familiar with the reactions that happen as part of your immediate 'fight or flight' stress response. Your heart starts beating faster, you feel on edge, and you may even break out in a sweat. If the stressful situation goes away after a few minutes or hours, you can quickly return to your natural, calm state, without it causing any long-term problems.
However, if the source of stress continues – as it often does – the consequences can be more severe. Your sleep and digestion can suffer. Your focus, attention and memory can be affected. You might start to feel drained or exhausted, get anxious or worry over the smallest things, or even feel depressed and unable to enjoy life. Sound familiar? And it doesn't end there. In the longer term, your immune system can be compromised, leaving you more prone to illness. Chronic stress is even linked to faster ageing, weight gain and high blood pressure.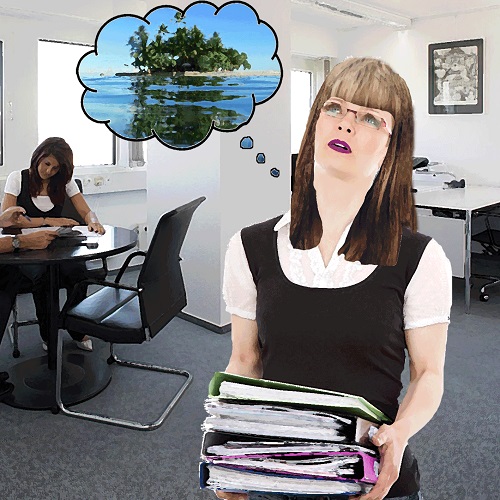 So what can you do about it? Going to live on a tranquil island would be nice but sadly it's not on the cards for most of us.
With stress increasing as part and parcel of modern life, it's important to find solutions to help us survive and thrive. Meditation and mindfulness are among the most widely researched and effective techniques; however Mother Nature's medicine chest has also provided a bounty of medicinal plants that can nourish our adrenal glands and help us stay calm and well. These specific herbs are called 'adaptogens', and all of them have a long history of use in traditional herbal medicines.
What are Adaptogens?
There are various definitions, but it's easiest to think of adaptogens as substances that can help you adapt to stress. Adaptogenic herbs are said to have a normalizing or balancing effect on the body and mind.  They nourish and support the adrenal glands and central nervous system and moderate the release of stress hormones, such as cortisol, to boost our resistance to stress and help the body cope with stressful situations. Researchers have found evidence that adaptogens can help to improve energy and reduce stress-related fatigue and anxiety, helping people to feel more positive, and to improve concentration and focus, amongst other benefits.[1] To be classified as an adaptogen, the herb must also have no known negative effects.
Herbs classified as adaptogens include Ashwagandha (also known as Withania), Holy Basil, Turmeric and Shatavari.
Most of these herbs are readily available as supplements. They may all help you cope with stress, but they can each have slightly different effects. So how do you choose? Let's have a look at some of the most helpful adaptogens and what they can do.
Your 'Hero' Adaptogens
1. Ashwagandha (Withania somnifera)
Ashwagandha is one of the most widely used herbs in Ayurvedic medicine, the traditional herbal medicine of India. It's known as a 'tonic' herb and is said to have an overall rejuvenating effect - helping to protect and support the nervous system and immune system as well as improving energy.[2] But what makes Ashwagandha stand out is its anti-anxiety, calming effects.[3] Whereas some other herbs – such as ginseng and Rhodiola – can be stimulating, Ashwagandha can support energy without making us feel more wired. Fantastic for those of us who need more calm in our life.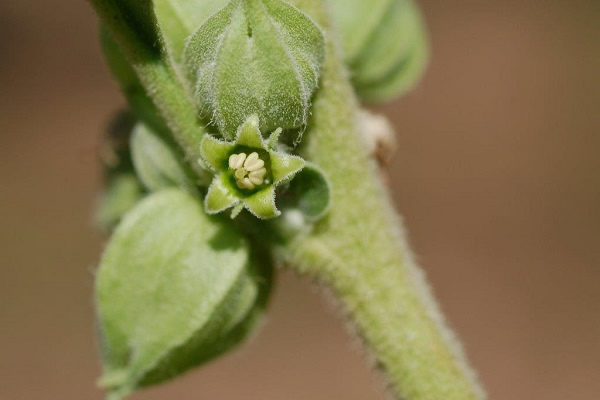 The anti-stress benefits of Ashwagandha have been widely researched. For example, one study was carried out on 64 adults who were suffering chronic stress. Half the people took two capsules of Ashwagandha for 60 days, and the other half took a placebo. Neither the participants nor the researchers knew which they were taking until after the trial. After 60 days, those who took the Ashwagandha had much lower scores for perceived stress, anxiety and depression than the placebo group. What's more, their average cortisol level (a stress hormone) fell by 28%, but dropped by only 8% in the placebo group.[2] A good indication that it could have really powerful effects!
2. Holy basil / Tulsi (Ocimum sanctum)
Holy basil also has a long tradition of use in Ayurvedic medicine. In fact, it too is one of the most highly valued herbs in Ayurveda, and is known by various names including 'The Incomparable One' and 'The Queen of Herbs'.[4]
When it comes to the most immediate effects of stress, holy basil has shown similar benefits to Ashwagandha. For example, in a placebo-controlled study on 150 people, it was found that those taking holy basil had significant improvements in their energy levels, memory and sleep. Overall, they showed a 39% greater reduction in their stress symptoms compared to the placebo group.[5] And other studies suggest holy basil could help reduce anxiety specifically.[6]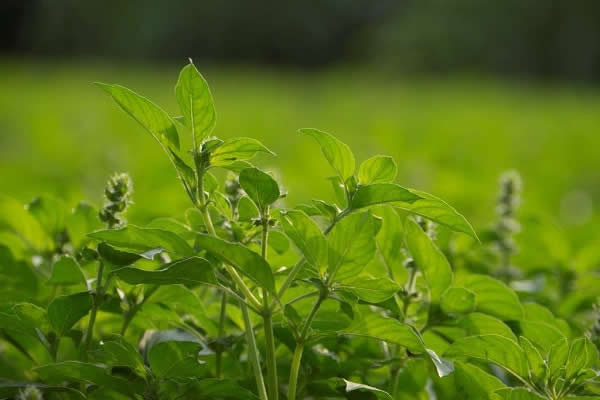 Holy basil has many other health-boosting benefits too. These include supporting the immune system, boosting mood, improving concentration, focus, memory and mental and emotional clarity. It can also help to protect the body from chemical toxicity and radiation, to support a healthy heart and liver. It's said to have anti-inflammatory and antioxidant activity too.[4] A true all-rounder.
So, for stress support, when should you choose holy basil over Ashwagandha? Although they can have similar benefits – and neither are stimulating like other adaptogens can be – herbal tradition suggests that holy basil may be a better choice if you need help for mood or emotional wellbeing ('the blues') or for memory support, as well as for overall stress protection.
3. Shatavari (Asparagus racemosus)
Also much revered in Ayurveda, Shatavari is a favourite herb for women's health. The name can be translated to "she who possesses a hundred husbands". It's considered the main rejuvenative tonic for female health and may have specific benefits for female hormonal balance and the reproductive system. Its traditional uses include supporting fertility and improving libido but it also helps to balance hormones throughout childbearing age and during and after menopause. Shatavari is considered to have general adaptogenic activity too.[7]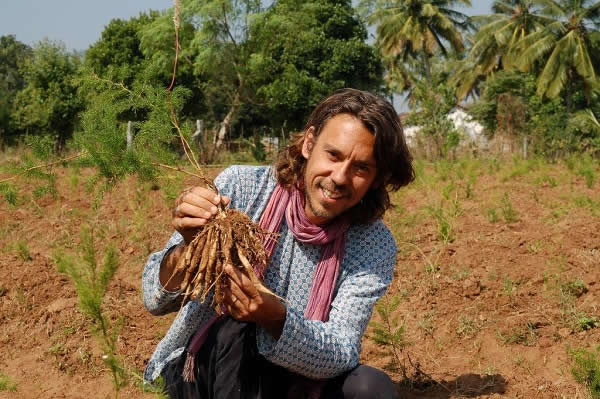 Shatavari could be an ideal choice as an adaptogen for women who also need support for any aspect of female health and hormonal balance: from fertility and conception, to PMS symptoms.  
References
1. Panossian A, Wikman G. Effects of Adaptogens on the Central Nervous System and the Molecular Mechanisms Associated with Their Stress-Protective Activity. Pharmaceuticals (Basel). 3(1):188-224. Jan 19 2010.
2. Chandrasekhar K et al. A prospective, randomized double-blind, placebo-controlled study of safety and efficacy of a high-concentration full-spectrum extract of ashwagandha root in reducing stress and anxiety in adults. Indian J Psychol Med: 34(3):255-62. Jul 2012.
3. Wankhede S et al. Examining the effect of Withania somnifera supplementation on muscle strength and recovery: a randomized controlled trial.  J Int Soc Sports Nutr:  12:43. Nov 25 2015. 
4. Cohen MM. Tulsi - Ocimum sanctum: A herb for all reasons. J Ayurveda Integr Med. 5(4):251-9. Oct-Dec 2014.
5. Saxena RC et al. Efficacy of an Extract of Ocimum tenuiflorum (OciBest) in the Management of General Stress: A Double-Blind, Placebo-Controlled Study. Evid Based Complement Alternat Med. 2012:894509. 2012.
6. Bhattacharyya D et al. Controlled programmed trial of Ocimum sanctum leaf on generalized anxiety disorders. Nepal Med Coll J.: 10(3):176-9. Sep 2008.
7. Alok S et al. Plant profile, phytochemistry, pharmacology of Asparagus racemose (Shatavari): A review. Asian Pacific J of Trop Dis. Vol 3(3), pp.242-251. 2013.
Further Information
Available to purchase:  Ashwagandha Capsules, Holy Basil Capsules, Shatavari Capsules
Comments:
No Article Comments available
Post Your Comments: