Your Country

A new year is often viewed as a chance for a fresh start. Once a long, drawn-out January is over and you head in to the spring, reality sets in and motivation slowly dwindles. The chances are, by now, you have failed to stick to your resolutions and they are put in the 'will try again next year' pile. It is easy to look 12 months ahead at the bigger picture at the turn of a new year, however it's also very easy to forget to look at the smaller moments of everyday life.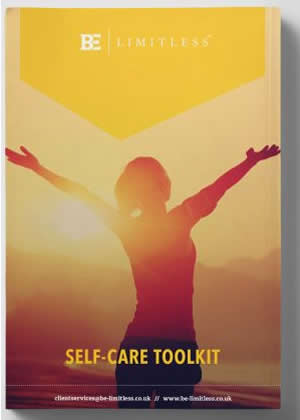 If anything, unfulfilled resolutions just make you more unhappy than when you first set them, due to the added feeling of disappointment and guilt as the 'new you' slips from your grasp. But this method of self-improvement means we're in fact setting ourselves up to fail. A resolution is much like a promise; it's the be all and end all so when we break it even once we feel there is no point continuing. Realistically, one cigarette on a stressful day or one bad meal while on your new diet isn't going to make a huge different if you persist with your goals. There's going to be days where you slip up and want to give up but you need to stay motivated. 
Ben Edwards; a qualified life coach, NLP practitioner and motivational speaker, says the key to achieving a more satisfied and successful version of yourself is to ditch the declarations of immediate change and instead outlines several easy tips on how to utilise motivation and inspiration to make realistic transformations to habits. You can still make 2018 your best year yet!
Healthy Body
On the journey to self-improvement it seems better health is at the top of our list, 21% of resolutions in January are vows to lose weight and 7% to quit smoking. However, too many people are chained to the scales, calorie counting and forcing themselves to go to the gym 7 days a week. This isn't happiness, nor is it healthy. 
To maintain a healthy lifestyle and change your habits for good, you need to be realistic. If you're going all out at the gym too often you will burn yourself out and not want to go anymore.  Consider a reasonable amount of time you can dedicate to exercise, that is physically obtainable and sustainable around your schedule. You should also think about what kind of exercise you want to do; losing weight doesn't always need to happen in the gym and it's not for everyone. Instead of running on the treadmill like a hamster on a wheel, try something you genuinely enjoy. Make it fun by mixing it up with dance classes or racket sports, for example.
These tips also apply to the eating side of things because cutting all your favourite foods out of your diet is also unsustainable. Eating plain chicken and veg for 365 days of the year isn't very appealing to anyone! Instead, devise a meal plan that is full of nutrients but also varied and tasty enough for you to look forward to eating it. Maybe even use food as an incentive, if you hit your goal for the month, treat yourself to something a bit more exciting or slightly unhealthy.
A realistically healthy lifestyle is vital for your physical wellbeing and self-confidence. Just remember the number on the scales isn't everything, I can guarantee people will notice your beaming smile and self-confidence before they notice you've lost a few pounds.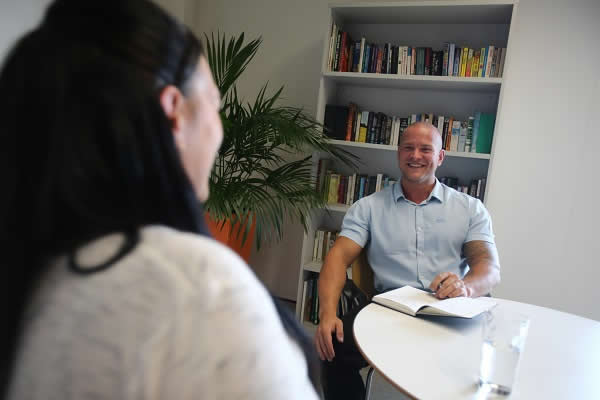 Healthy Finances
The heavily debated question - is money the key to happiness? Everyone is always reaching for more; more ways to make it and more ways to save it. There are constant temptations to spend all around us, making self-discipline very difficult and money seemingly leaving our accounts just as quickly as it goes in!
Taking a step back from your finances can be very beneficial as it allows you to identify what habits are causing you to overspend unnecessarily. Again, the goals that are set need to be realistic. Asking yourself to put most of your salary into savings and only live off a small amount isn't sustainable if this isn't how you're used to living. Leave yourself wiggle room for the small rewards that act as incentives or for the unexpected dinner your friend invites you to.
It will also be useful to tell yourself what it is you're saving for. Whether it's for a house because you're desperate to move out or just to go abroad for a week for some sun, keep this in your mind so saying no to the smaller things won't be as hard. 
Healthy Mind
Your mental wellbeing is one of the key ways to achieving a happy and healthy self. It is important to take time to consider how you're feeling and reflect upon that. Think about what is actually going to make you happy, what you truly want and how you're going to achieve it. At the same time, it is also crucial to consider how you'll feel if you don't. If it's a promotion at work for example, you need to be able to accept if the decision goes against your goals and not see it as a failure. 
You make your own happiness. It is vital not to let anyone else determine your self-worth and happiness. Becoming too engrossed in other people's judgements or comparing yourselves to others can only lead to negative thoughts about your self-worth and achievements. Goals should also not be set because you think they'll make other people think your successful and happy. This journey is about you, so be selfish and go and get your own happiness. 
If you would like support in making 2018 your best year yet, contact Ben Edwards via his website www.be-limitless.co.uk or email Hello@benedwards.com.
Comments:
No Article Comments available
Post Your Comments: